Symantec Secure Site SSL Certificate Review
Read our Review of Symantec Secure Site and Learn What Customers Are Saying
If you're on the internet, you have heard of Symantec, as simple as that. Symantec has been in the security business for the past thirty-five years. This vast experience has helped Symantec come out on the top of many security domains, SSL industry is one of them.
Symantec SSL certificates are considered of the highest standard by many, and as a result, many top organizations use Symantec SSL certificates to safeguard their websites. Around 92% of the fortune 500 organizations have Symantec SSL certificates installed on them. The Norton site seal is one of the main reasons why many website owners want Symantec certificates.
As far as Symantec SSL certificates are concerned, you've got it all! Symantec offers across the board SSL products fitting everyone's needs. Symantec Secure Site SSL is one of the hottest SSL products provided by Symantec. Let's learn more about it.

About Symantec Secure Site SSL Certificate
Symantec Secure Site SSL is one of the most influential organizations validated (OV) SSL certificates. It features top-class encryption, malware scanning, and a generous warranty. Let's see these features in detail.
Validation Level: Organization Validation (OV)
As mentioned, Symantec Secure Site SSL is an organization validated (OV) SSL certificate. It means that your site visitors can see your organization details by going through SSL details of your site. Do we need to elaborate how crucial is this from a customer/user point of view? We don't think so.
Norton Trust Mark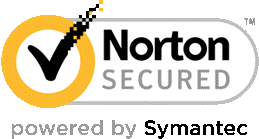 How many websites are there on the internet? Okay, that's too much. Let us ask you another question. How many sites are you competing against? Hundred? Thousand? Million?
The level of competition on the internet is scarily mind-boggling. So, how'd you attract users when he/she hasn't even visited your site and is still in the search engine results? You must give them something that will make them click on your URL. How'd you do that? Trust is the key here. If you can showcase to the world that there's something special about your website, he/she is bound to visit your site at least once.
Browser Compatibility: 99.99%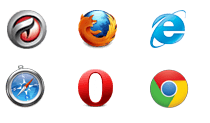 What's the use of a machine gun if you don't have the right bullets? In this case, you have the bullets…plenty of them. Almost all the browsers on the face of the earth recognize Symantec Secure Site SSL certificate.
Final Verdict
Symantec being the most trusted SSL brand in the world, there's not much that can go wrong with Symantec certificates. If you're looking for an OV SSL certificate, you don't need to look beyond Symantec Secure Site SSL. The price might seem a bit on the higher side, but the service and trust you get with Symantec are unparalleled.
It's a big 'Yes' from us!