What's the Difference – DigiCert Vs Comodo SSL Certificates
Usage Statistics & Comparison Between DigiCert vs Comodo SSL
Lately, a lot of users have been asking us about 'DigiCert vs Comodo' and which one to choose. Well, it's your website, your money and your needs. We, being a knowledge platform cannot take sides here. However, what we can do is give you a better understanding of these two popular certificate authorities, products they offer and whether they're a right fit for you or not.
Let's start with Comodo.
Comodo Certificate Authority
Founded by Melih Abdulhayoglu in 1998, Comodo is one of the most popular names when it comes to the SSL/TLS industry. There is no CA as famous as Comodo on the face of the earth. Almost 38% of the SSL-enabled websites on the Internet are powered by Comodo.
The main reason behind this dominance is Comodo SSL Prices at which Comodo offers SSL/TLS certificates. Comodo SSL prices are almost unmatchable. Click here to learn more about Comodo.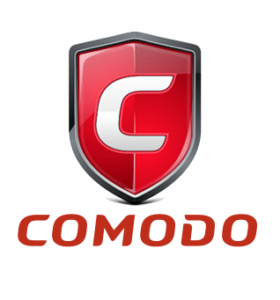 Top 5 Websites using Comodo SSL Certificate
DigiCert Certificate Authority
As implied in the name itself, DigiCert is a CA dedicated entirely to digital certificates. As they have only one business sector to look after, they have taken the SSL certificate processes to the next level. One of the main things where DigiCert stands apart is its validation procedures. Where it takes days for other CAs to issue a certificate, DigiCert completes in minutes. Click here to learn more about DigiCert.

DigiCert vs Comodo: What's the Difference?
Once again, let us clarify that there's no white or black here. You must figure out what you're looking for. As far as the differences between the two are concerned, there are two main differences and one minor difference, namely Price, Issuance Time and the last being type of certificates.
When it comes to pricing, there's no denying that Comodo is a long way ahead of the rest. With starting price as little as $7.02/year, Comodo is almost unbeatable. On the other hand, DigiCert has established itself as a 'Premium SSL Provider, ' and its prices are on the higher side.
When you charge a bit higher than the competitors, you must offer something that no other competitor does. That's precisely what DigiCert has been doing. Organization Validation (OV) certificates that can take around 2-3 days when issued from other CAs, DigiCert does it in minutes, Yes, minutes! And as far as the EV certificates are concerned, it only takes a day for DigiCert to issue one. According to DigiCert, they issue 8x faster than the others!
The third and the last difference between DigiCert and Comodo lies in the type of certificate they offer.
Unlike Comodo, DigiCert doesn't provide Domain Validated (DV) certificates.
This is because DigiCert's plans to establish itself as a 'Premium SSL Provider.'
Comodo SSL Comparison vs DigiCert SSL Comparison as per W3Techs Report

Which One to Choose? – Let's Compare Comodo SSLs vs DigiCert SSLs
If you are just looking to get that padlock on your URL and avoid the browser warnings through DV SSL, Comodo is the choice for you. And if you want to display your organization information and inspire user trust, the choice is down to you. With Comodo, you get affordable pricing, and with DigiCert, you get blazing fast issuance. The choice is yours!
Here are some of the most popular SSL certificates from DigiCert and Comodo.
Have a look at it: