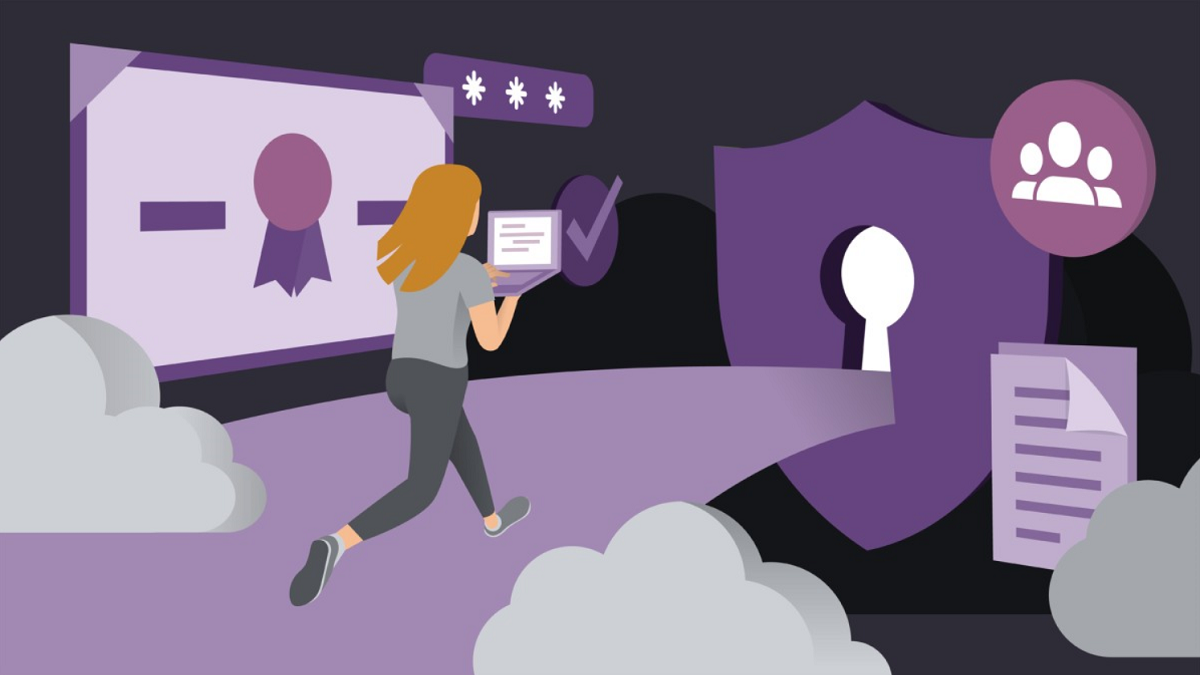 The Internet provides us with information, entertainment and brings us closer to many other people. Being a content manager at
essaywriterfree
, I know that during the pandemic, having access to the Internet has allowed us to stay connected with our family and friends and to continue with some activities of our daily lives adapted to the online format, such as school classes.
But this situation has also meant that we spend many more hours online. And hackers and cybercriminals have seized the opportunity to explore new ways to trick us when we are online.
Everyone has had to adapt quickly to new online formats. Shopping, watching movies, or taking courses online is nothing new, but not all businesses, companies, and institutions were ready to do their business completely online. The rush to adapt to this new situation has opened the field to hackers.
Schools and educational centers are not immune to these risks. The rush to adapt classes to the needs of remote learning is extremely fertile territory for cyber-attacks. It is therefore very important today to be aware of the potential risks of cyber attacks to prevent and avoid them.
Educational technologies offer many different tools to solve the different needs of online training. It is the task of teachers and school managers to evaluate the pros and cons of each tool. We recommend taking into account whether they are verified tools and that they collect the minimum amount of personal information.
Cybersecurity is Everyone's Responsibility
At the same time, experts remind that all parties involved must assume their share of responsibility to ensure the security of the system as a whole. Teachers, educators, students themselves, and their families must work together to detect and avoid possible risks or abuses on the network.
One example is videoconferencing or using social media in college. One risk faced by schools is that of creating student profiles, whose credentials could end up in the wrong hands. Similarly, chat rooms, discussion forums, and any other platform that allows interaction between students can be the target of cyber-attacks.
Teachers are the first ones to observe and control the use that young people make of these media. Thus, their role is key to detect and eradicate any signs of cyberbullying, discrimination, threats, mental health red flags, and other worrying behaviors.
But also students and their tutors have a role to play in the issue of cybersecurity, with responsible use of online tools.
Promoting Cybersecurity in Schools
For this reason, today it is more important than ever to make cybersecurity a part of young people's education and to encourage better security practices among students.
We recommend, first and foremost, that the latest software updates be applied whenever possible.
Students should also be reminded to ignore suspicious links and attachments and be taught good habits. These include changing their passwords regularly and not sharing them with anyone, being wary of anyone requesting personal information, and verifying the legitimacy of a web page URL before browsing further.
How to Avoid Cyber Risks in Online Education
Due to the COVID-19 pandemic, many children will have to return to school virtually, thus avoiding contact with other people.
This makes parents feel some doubts about the risks that may occur on the web, and wonder how to avoid cyber risks in online education. Fortunately, both institutions and different entities warn about cyber risks and provide some advice.
Connection Filters
Having connection filters allows avoiding the access of people outside the network and the educational center's system.
Taking into account that many educational centers provide the necessary equipment for children and young people to continue with virtual classes (either computers or tablets), they integrate minimum security measures such as VPN connections or antivirus on computer equipment.
Always use the best cyber-risk insurance comparator when taking out your insurance policy.
The reasons for the lack of public resources in the security of the systems can be various. However, this can cause a student to unknowingly have malware installed on their device, and connect to the network at school or university.
The latter could result in lurking hackers being able to activate the school's communication system, thus gaining access to all student devices in the database.
Identity Theft
The educational center is obliged to provide both students and teachers with a technological structure that protects and safeguards the identity of each of the students that make up the center.
Protecting Cloud Services
If the educational center guarantees technological equipment, whether computers, tablets, or laptops, as well as cloud services, one of the first measures to take is to protect all services.
This is to prevent criminals from having easy access to the servers, both of the educational center and any of the students.
Securing Intranets
Intranets are where information related to the institution is stored. Whether it is student data, administrative information, or university research or studies.
In this case, research work is one of the values that the center has on behalf of its teachers. So a data hijacking is one of the worst risks you can suffer. If a cybercriminal has access to the network, he can erase all the data stored digitally.
Taking Care of Children's Data and Images
Keeping data in general, as well as the information of underage students in educational centers, whether private or public, safe is an essential point. The known cases of cyberbullying of young minors should be an incentive to increase the security of educational centers.
Likewise, images are shared through the social networks of students. Given the latter, educational centers should have a system of regulation that allows limited access to those who wish to view the images shared on the network.
Thus, it is recommended that both videos and images of schools are always shared by closed groups. Thanks to this action, only group participants and members of the institution will be able to access them.
Unattended Devices
Students' computers and devices should be monitored by their representatives. Cybercriminals can access devices by taking the identity of a child, endangering the safety of children and young students.
In the same vein, representatives of educational institutions must establish appropriate privacy and security settings, so that young people can access and share information.
In the same way, these representatives must keep the system under constant review to ensure that the information provided to students is not risky.
Author's Bio: Bianca J. Ward is a professional online essay writer at
EssayWriterFree
where she provides people with qualitative works. Besides, she is a passionate photographer and traveler who has visited 52 countries all over the world. Bianca dreams about creating a photo exhibition to present her works to others.