Document Require for GeoTrust SSL Certificates
Know Which Documents Required for GeoTrust SSL Certificate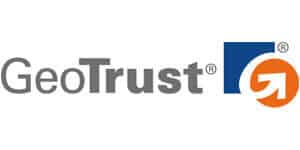 GeoTrust is today recognized as leading SSL certificate authority and web security provider is now part of Symantec Corporation. GeoTrust offers domain validation, organization validation and extended validation SSL certificate to their clients.
To approve SSL certificate issuance, GeoTrust asks for business several documents from issuer. Here, you can find the documents required for GeoTrust SSL certificates.
Documents Required for GeoTrust Domain Validation SSL Certificates
To validate a domain, GeoTrust will either go with domain registrar's information or it will go with file based verification.
Verification from domain registrar, GeoTrust will ask to display the Whois information of that domain which must include following details.
Organization Name (Registered during CSR generation)
Organization Address
If the above details not match with the SSL order details then GeoTrust will disapprove the issuance request, so better option is to update the domain registrar information before issuance.
If the domain registrar information kept as private, GeoTrust will disapprove the issuance request. So a better option is to turn domain registrar information as public.
Documents Required for GeoTrust Organization and Extended Validation SSL Certificates