6 Easy Ways to Fix Err Connection Timed Out Error in Chrome
Methods to Fix Err Connection Timed Out in Google Chrome
When you are going to visit any site using Google Chrome, you may encounter various problems.
The ERR Connection Timed Out
is one of the most annoying issues for Google Chrome users. This error usually shows up for one or maybe a few websites while other sites just load fine without any error.
Several things may cause this err connection timed out. The source of this problem can be from a user end or the site owner end. The good news is, this error can be fixed easily with a couple of quick tweaks. Even if you are running the latest version of Chrome, you may encounter this problem.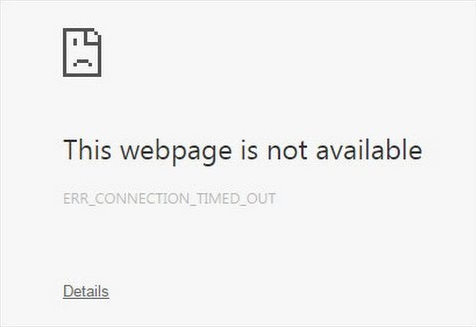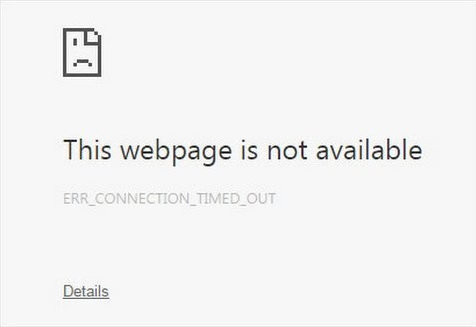 Fix 1: Clear Browsing Data
Over time, the browser saves all those browsing data such as cookies, app data, cache file etc which may cause err_connection_timed_out. Click on Customize and Control icon (Looks like this ≡) on the top right corner of the browser
Click on "Settings".
Now Scroll down and click on "Advanced".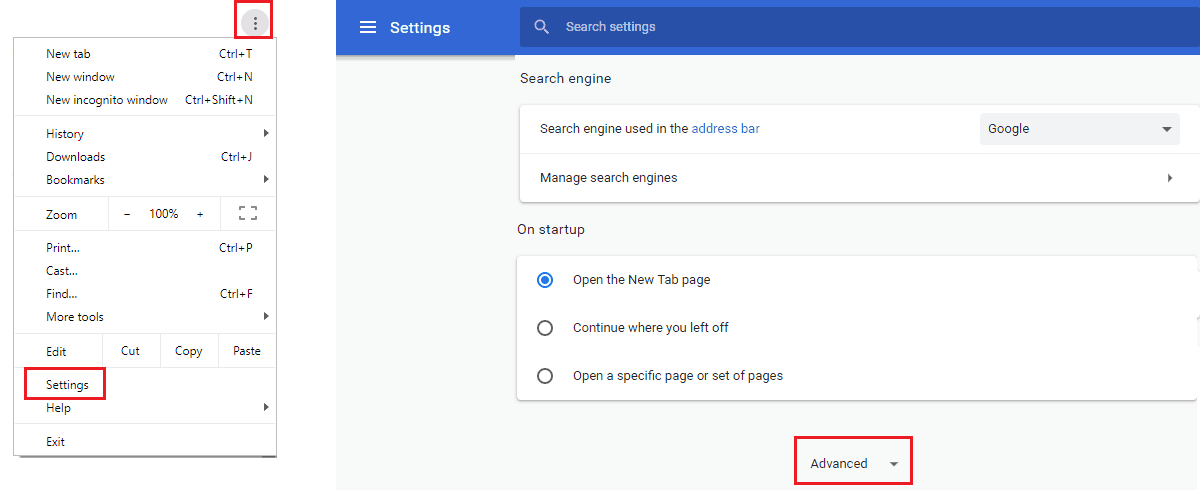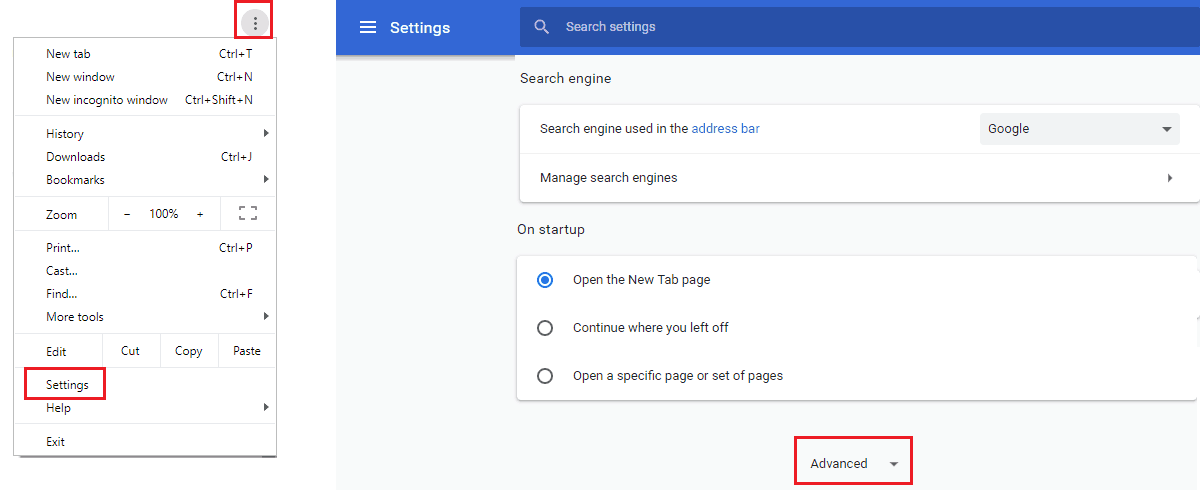 Under the Advanced section, Go to "Privacy and security" Option.
Click on "Clear Browsing Data".
Click on "clear data" Button.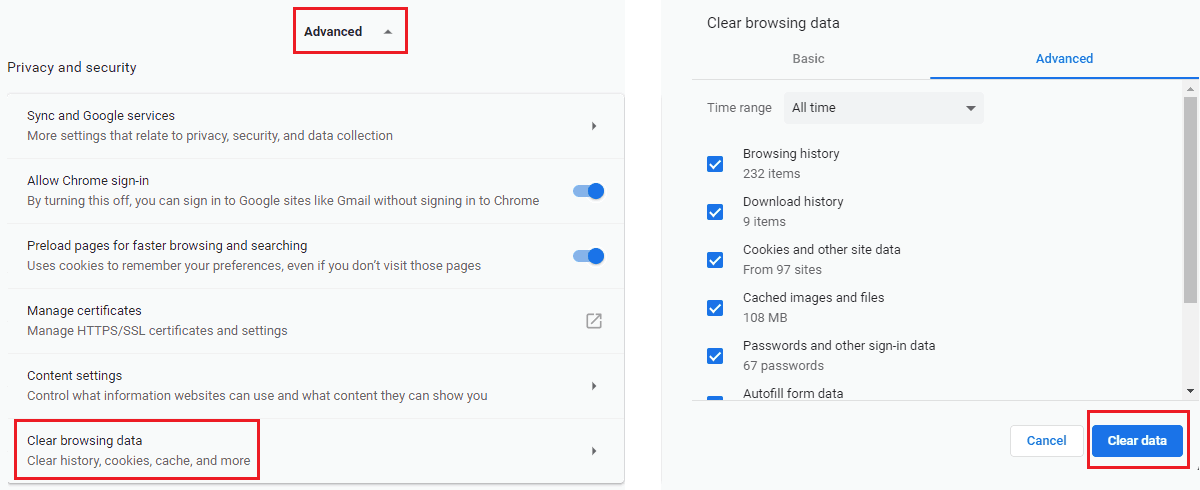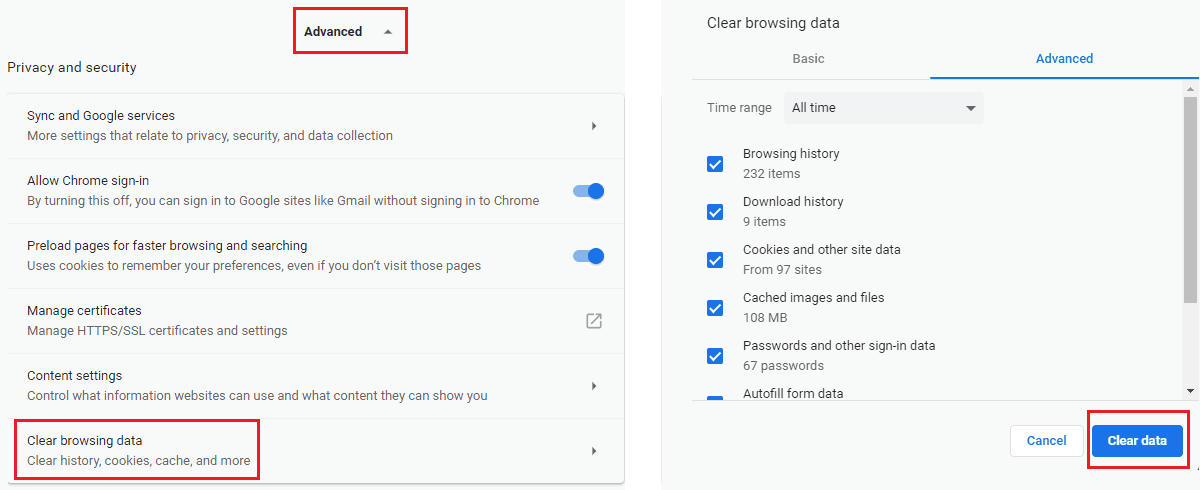 Fix 2: Edit Windows Host File
Another Working Method to fix ERR CONNECTION TIMED OUT in Google Chrome. You should check hosts file if you see this error websites. Maybe those websites have been blocked using the host's file. To review and modify the hosts file, follow these steps.
The hosts file location is C:\Windows\System32\drivers\etc.
In the "etc" folder, select the file named "hosts"
Right click and then Open it with Notepad or Notepad++
You will have to remove all lines after the last hash.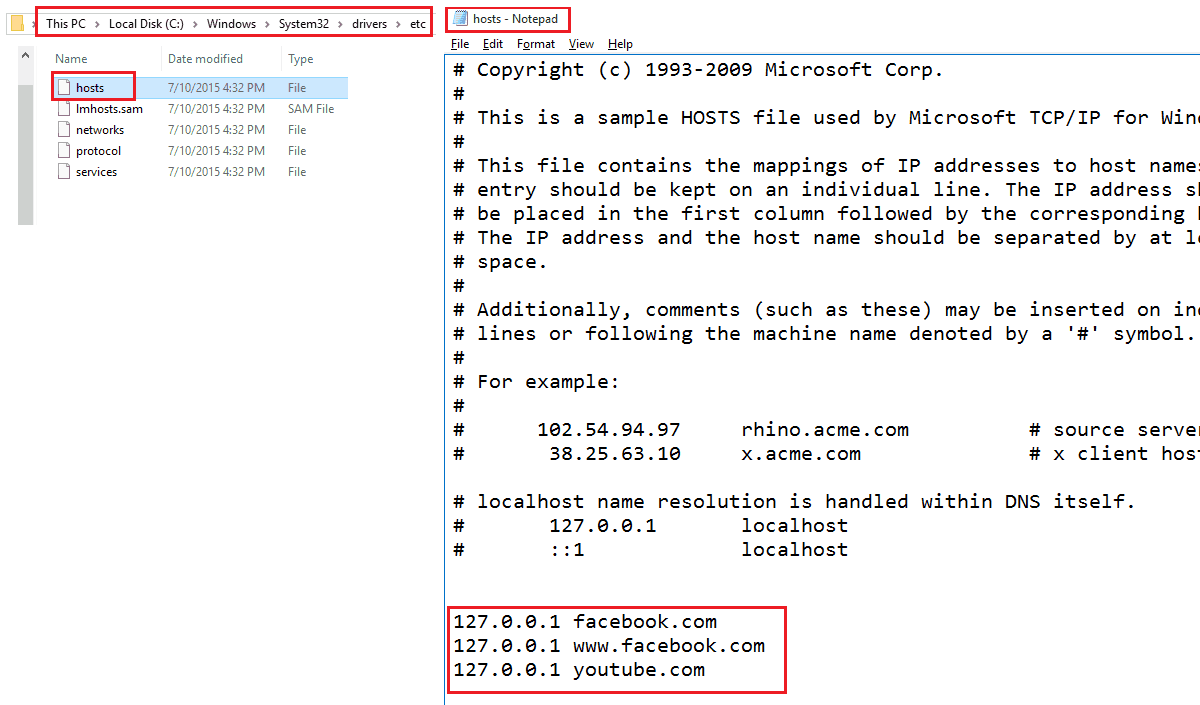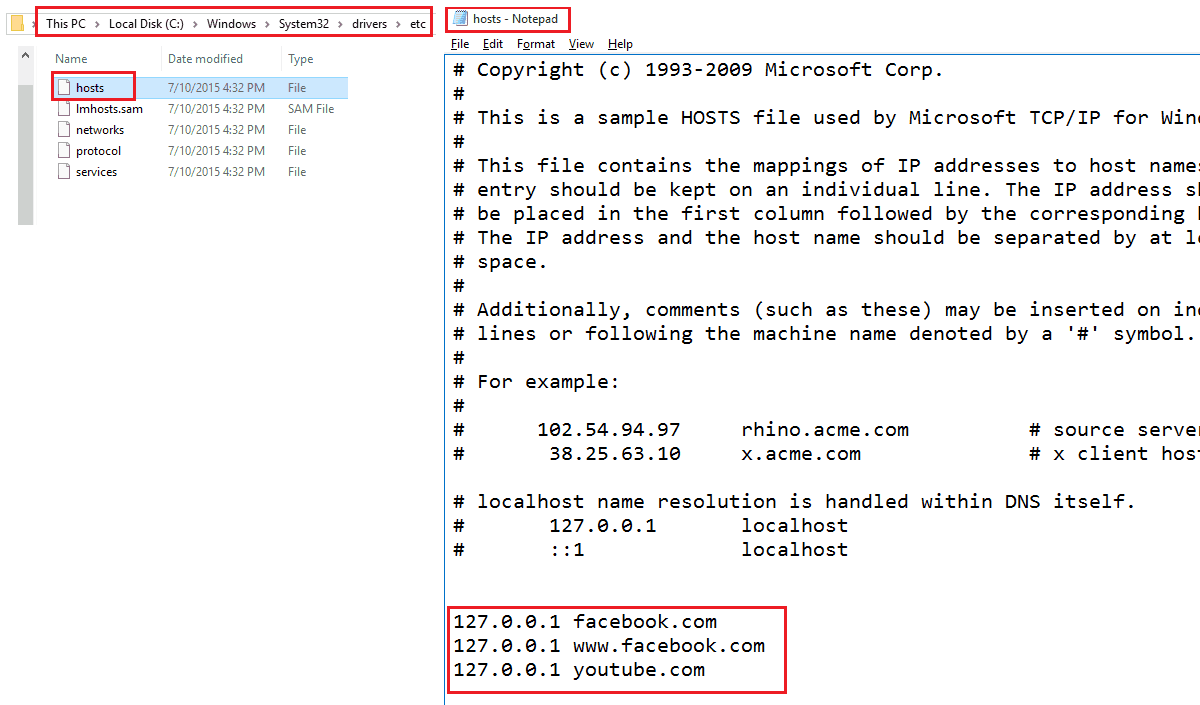 Fix 3: Configure LAN Settings
Using a proxy or modifying LAN settings may be a reason behind err_connection_timed_out. So, to fix this error, you should configure LAN settings.
To adjust LAN settings, go to
Start >> Control Panel.
Now selects the view mode as 'Icon View'
Click on 'Internet Options'.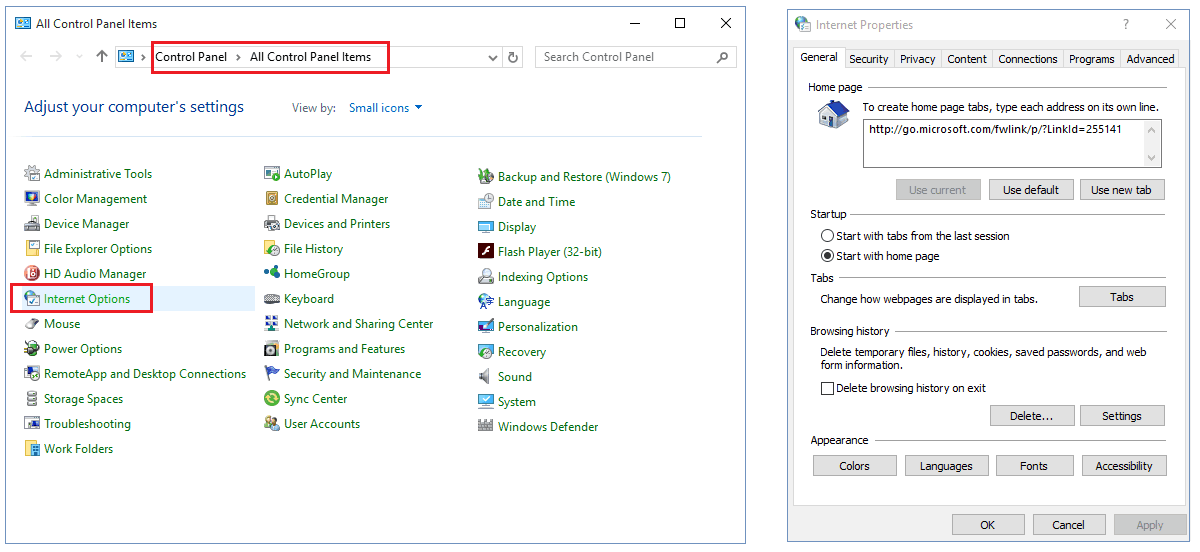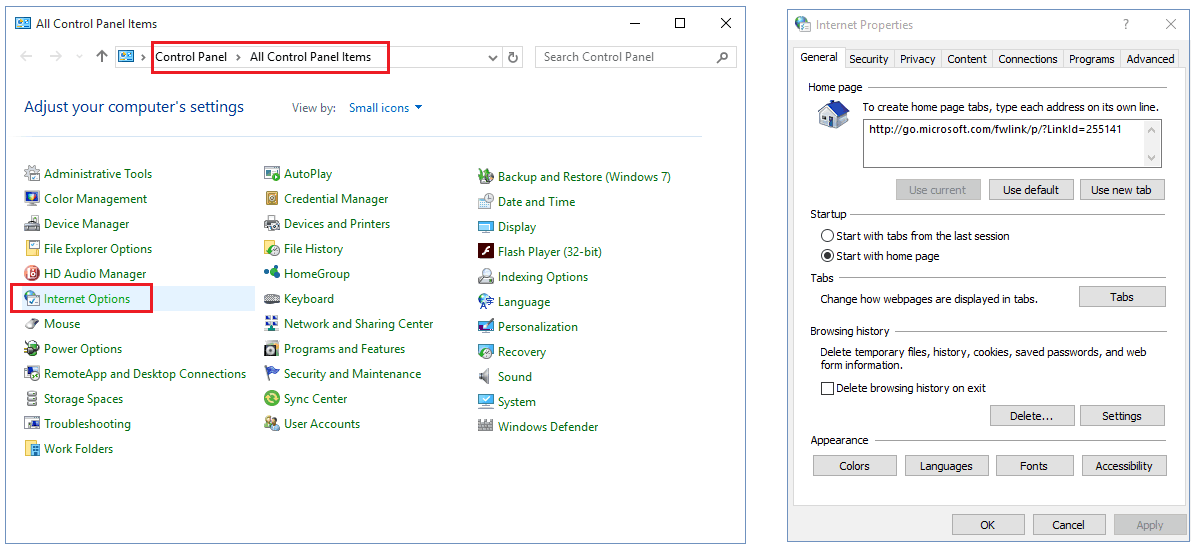 Afterwards, the internet properties window will appear, from there,
Select the "Connections" tab
Click on "LAN Settings"
Now uncheck all options and save the settings.
At last Restart your computer.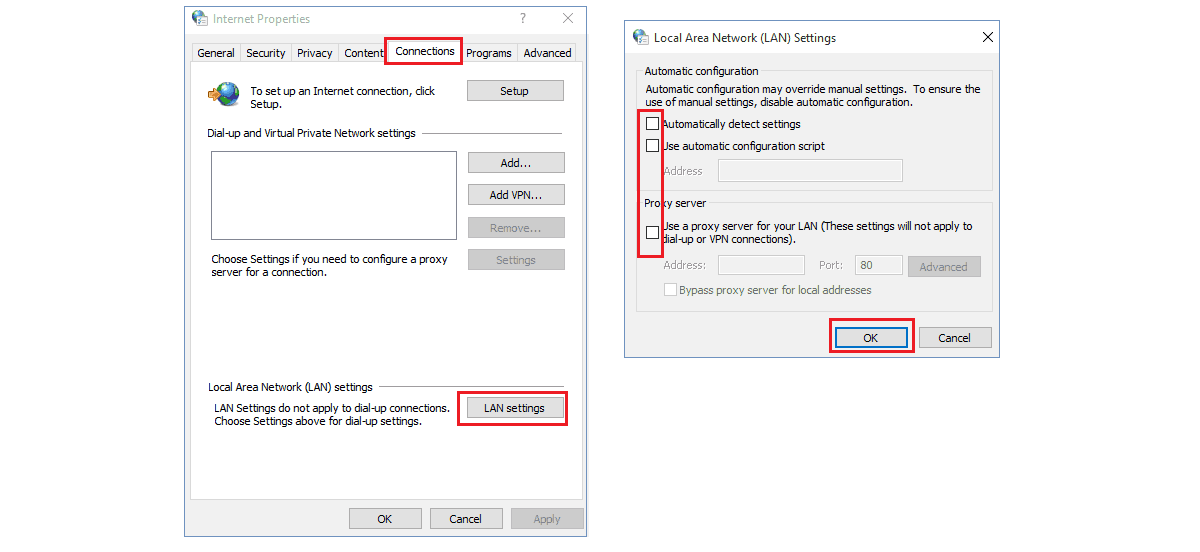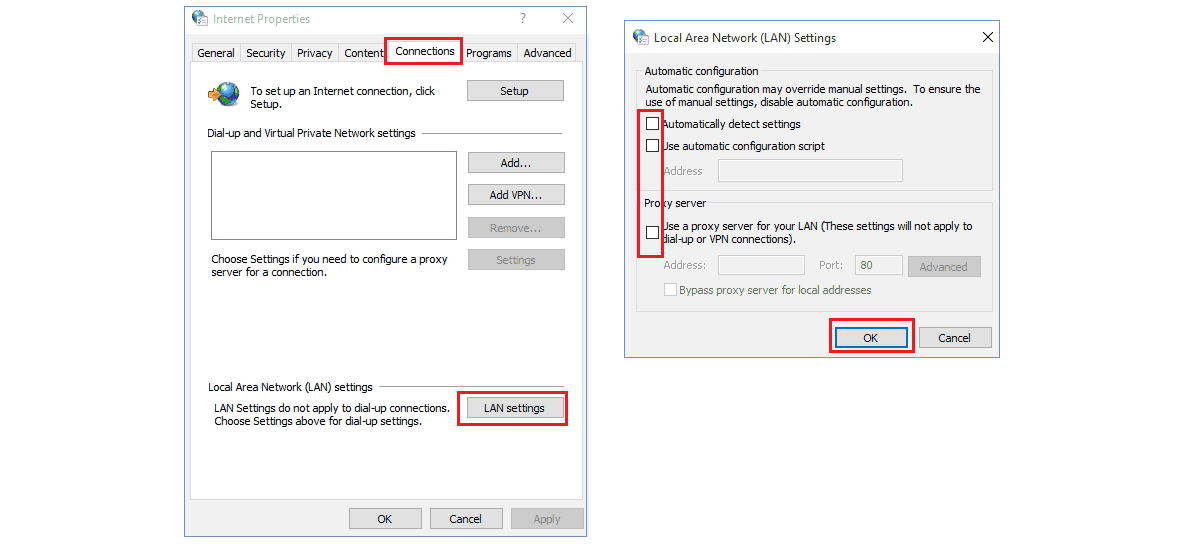 Fix 4: Flush DNS and Reset IP
This issue can also be associated with DNS or IP. That's why we will flush the DNS cache and release/renew IP address which may resolve the issue. Go to start menu and type in cmd in the search box and hit enter. Command prompt window will pop up.
Now type ipconfig /flushdns and press enter.
Now type ipconfig /registerdns and press enter.


After that, ipconfig /release and hit enter.


Then type ipconfig /renew and press enter.


At last, run netsh winsock reset this command.


Hopefully. It will help you to fix err_connection_timed_out.
Fix 5: Disable Firewall
Check your firewall and internet security to make sure your browser is not blocked from accessing the internet. If you have any website filtering software installed in your system, then uninstall them.
Once you apply these changes in the firewall, there will be no timeout error in Google Chrome.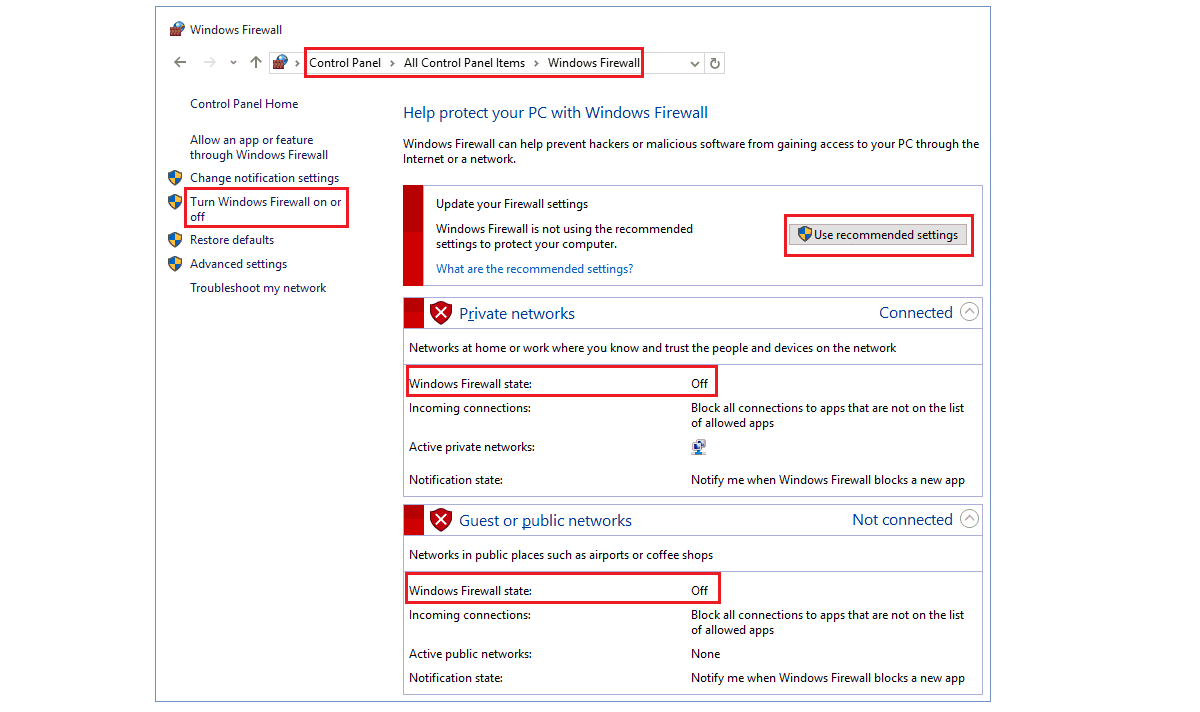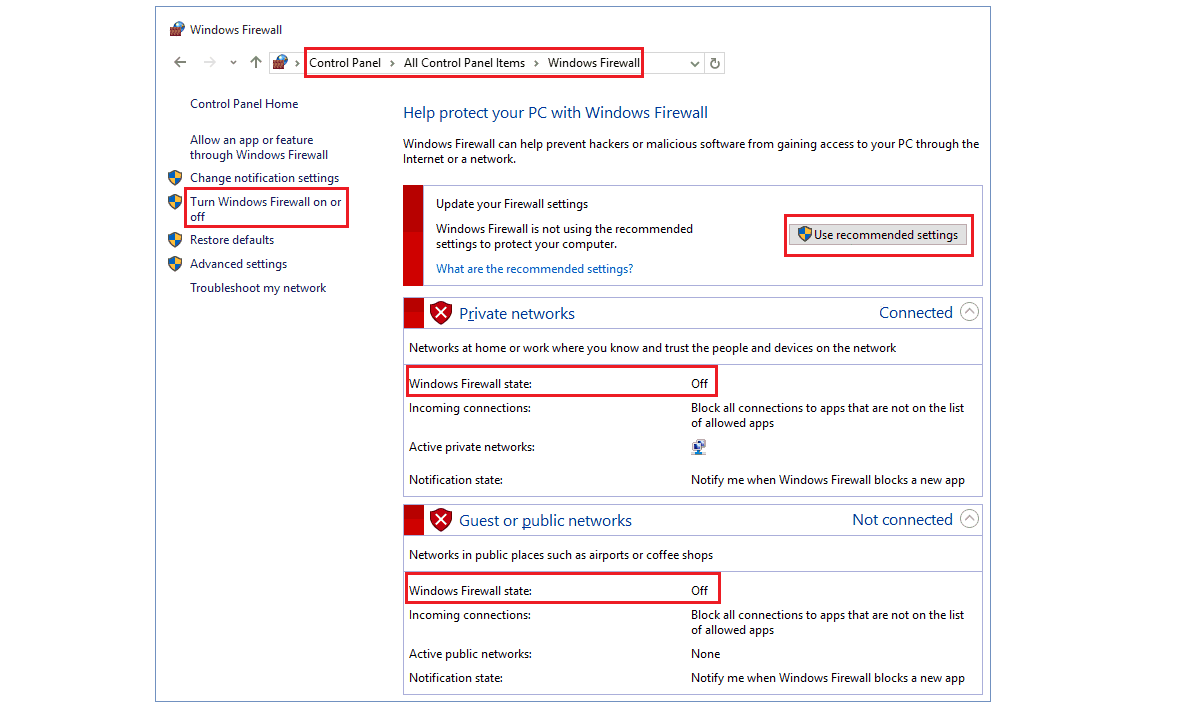 Fix 6: Contact ISP
Sometimes you may face this error only when you connect to the internet through a specific network. This problem source is not on your PC. In that case, you should contact your ISP and let them know that you are getting problem while visiting some websites.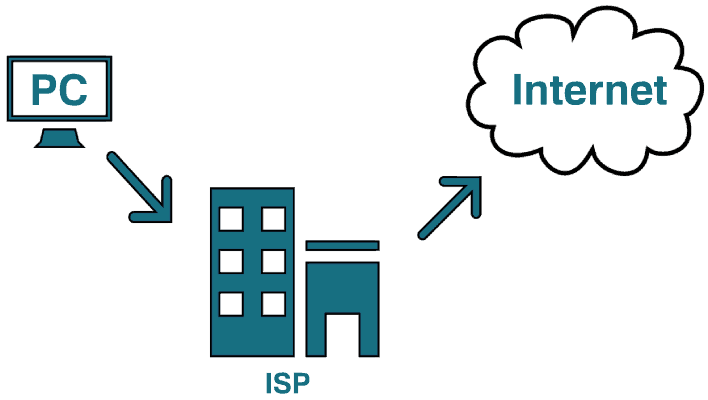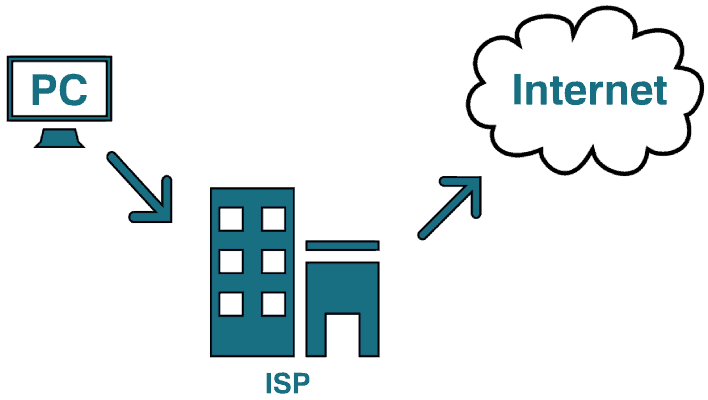 Hopefully, these solutions will help you to get rid of err_connection_timed_out.
Conclusion
In this article, we have collected all important sources to eliminate the Timed Out (ERR_CONNECTION_TIMED_OUT) error in Google Chrome. If our fixing guide does not fix your issue, please Reinstall the Chrome or directly contact the Chrome Developers.

Comodo PositiveSSL Multi-Domain
$17.54 – 2 SAN Included
Vendor Price: $41.73
Coupon Code: ASCSCPMD4