How to Install SSL Certificate on cPanel/WHM
Steps to Install SSL on cPanel/WHM with Apache
Initial Checklist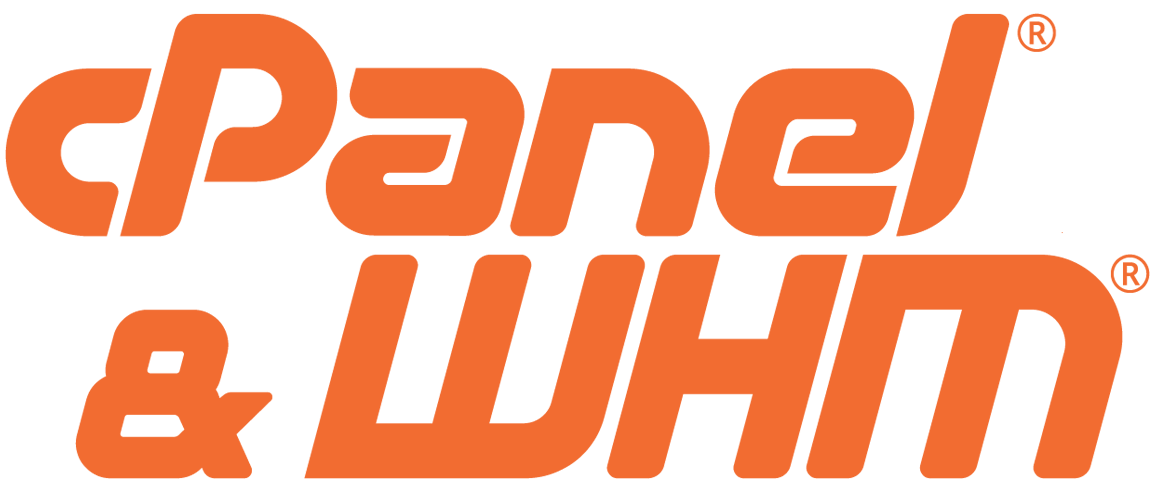 Before Installing SSL Certificate please ensure following processes have been completed
Buy/renew SSL Certificate
Generate CSR with SHA-2 algorithm
Save the CSR & Private key file on your server
Apply for SSL Certificate Issuance
Submit SSL Certificate issuance documents as per CA's requirement (Only for Extended & Organization Validation)

Comodo PositiveSSL Multi-Domain
$17.54 – 2 SAN Included
Vendor Price: $41.73
Coupon Code: ASCSCPMD4
Step 1: Extract SSL Certificate Files
After completion of validation process your certificate authority will provide your SSL Certificate via Email in a Zip file, download that zip file and extract certificate files in your cPanel directory.
Step 2: SSL Certificate installation on cPanel
Open your cPanel/WHM Control Panel and log in with correct credentials
Now click over SSL/TLS manager.
Click on Generate, view, upload, or delete SSL certificates.
In Upload a New Certificate section you need to enter the data of your SSL Certificate

Now open the primary SSL certificate using a text editor, copy all encrypted data starting from '—-Begin Certificate to End Certificate—' and paste it in to Upload a New Certificate
You can also browse your SSL certificate by clicking on Browse button.

Press the Upload button
Now click over Go Back button & then click over Return to SSL Manager.
Click over Setup a SSL certificate to work with your site
Note: If your web host have disabled this Setup a SSL certificate to work with your site option, then you will not find it on cPanel, contact your Web host immediately.
From the domain drop-down menu you need to select the domain name which you wish to secure.
Open Intermediate certificate using a text editor and copy the encrypted data, now in the CA Bundle text-box paste the encrypted data of Intermediate Certificate.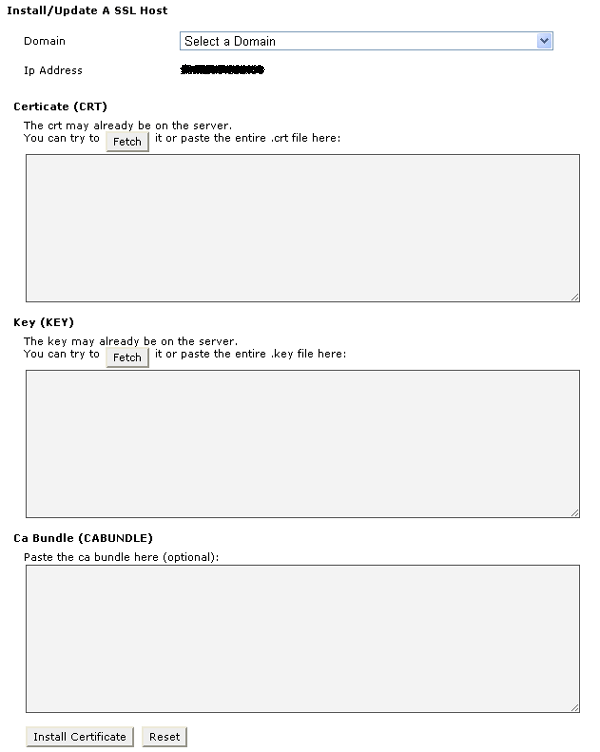 Your SSL certificate is now installed on cPanel/WHM & it will now accept the secured connection.
Resources and Other Installation Guides
Video : Install SSL on cPanel