How to Install SSL Certificate on Plesk
Steps to Install SSL on Plesk Server
Initial Instruction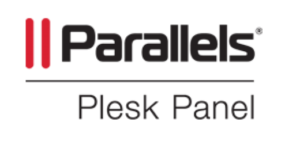 Before starting SSL certificate installation, please verify the below checklist.
Buy/renew SSL Certificate
Generate CSR with SHA-2 algorithm
Save the CSR & Private key file on your server directory
Apply for SSL Certificate Issuance
Submit SSL issuance Documents as per CA's requirement (Only For EV & OV Certificates)
Step 1: Store SSL Certificate Files
After the SSL certificate issuance process, you will get your SSL files via email included in a *.zip file. Download this zip file and extract the certificate files on your server directory.
Step 2: Rename Certificate File
Open the Server certificate file using a text editor (E.G Notepad), copy whole encrypted data starting from —–BEGIN CERTIFICATE—– to —–END CERTIFICATE—– and paste it into a new file. Now save this new file with Cert.crt name.
Note: Avoid using Microsoft Word to open the server certificate file, if may add some special characters which makes SSL Certificate invalid.
Step 3: SSL certificate Installation
Open & Login in to your Plesk
Move to Websites & Domains tab section.
Hit the SSL certificates
Hit the manage link for the domain which you wish to secure with SSL certificate,
Click on Add SSL certificate
Browse your Private Key, SSL Certificate and CA Certificate one by one respectively.
Click over send file
Move to Websites & Domains tab section and click over Web Hosting Settings
In the certificate menu select SSL Certificate then select the SSL Support checkbox & press OK.
Finally, your SSL/TLS Certificate is installed on your Plesk web server.

Comodo PositiveSSL Multi-Domain
$17.54 – 2 SAN Included
Vendor Price: $41.73
Coupon Code: ASCSCPMD4