Installation of self-signed certificate in IIS
Steps to Install Self Sign SSL on IIS
Step – 1. Go to the start menu & click on Administrative Tools > Internet Information Services (IIS) Manager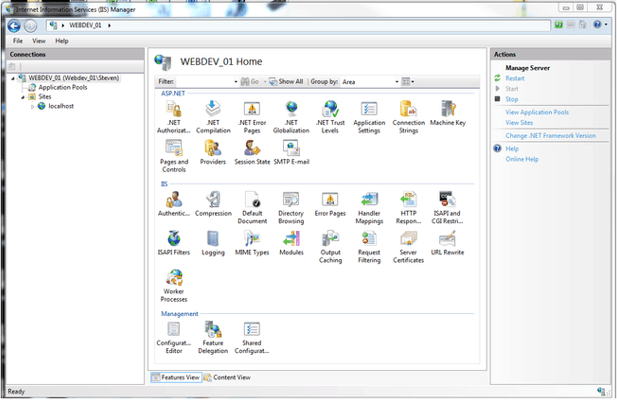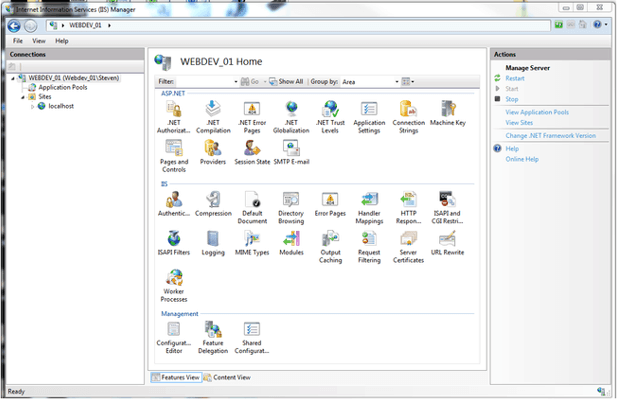 Step – 2. Click on the server name in the Connections column on the left and Double-click on Server Certificates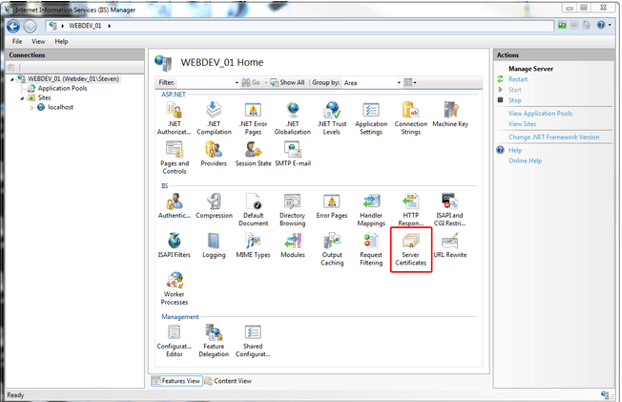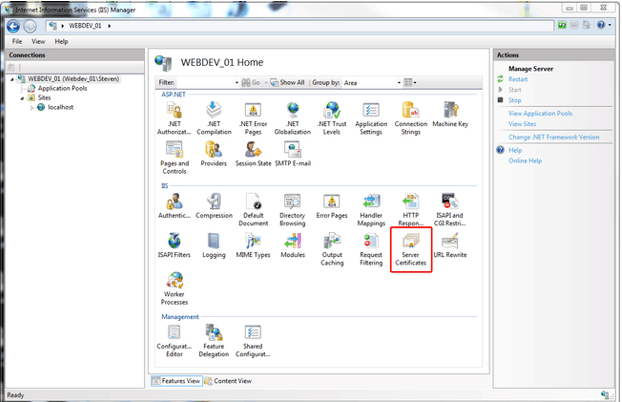 Step – 3. Right click on the site you want to install the cert on and select "Edit Bindings".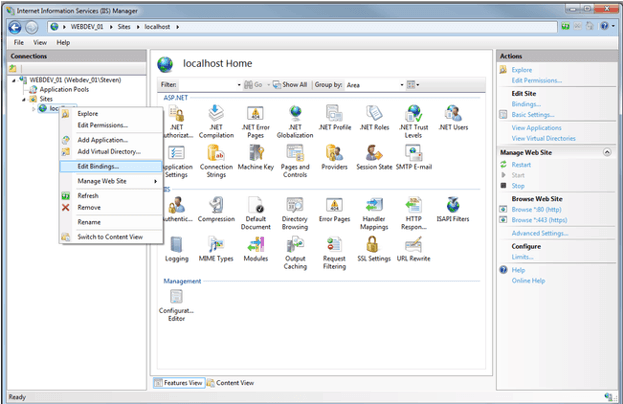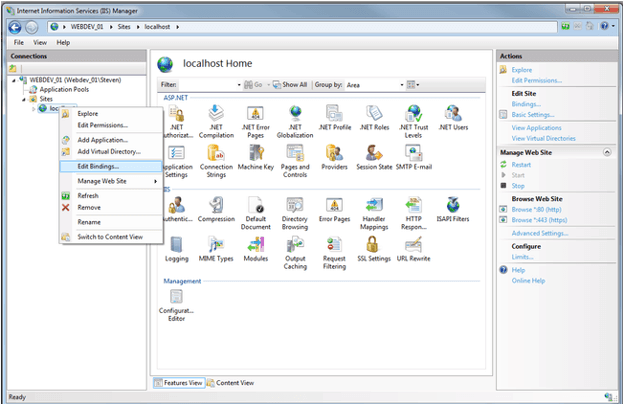 Step – 4. Click on 'Add' button to create a new binding.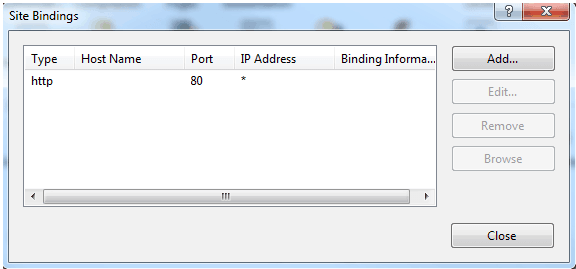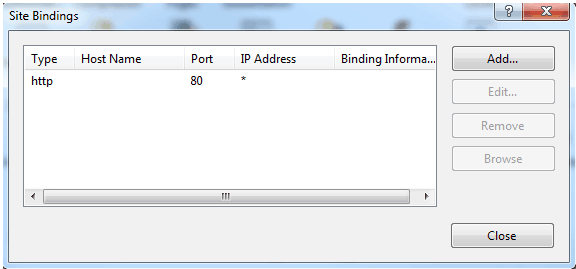 Step – 5. A new window will appear, where you'll be asked to select 'HTTPS' and 'the SSL certificate' that you have created.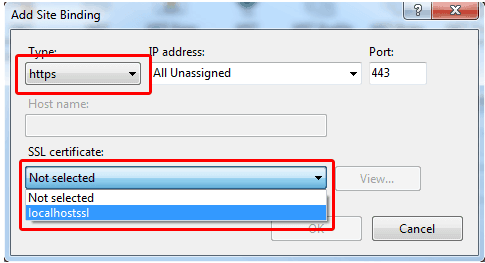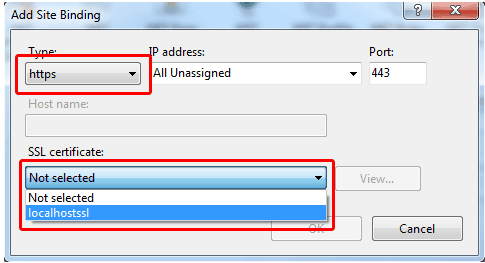 Save the changes and you will see a second site binding listing the https site.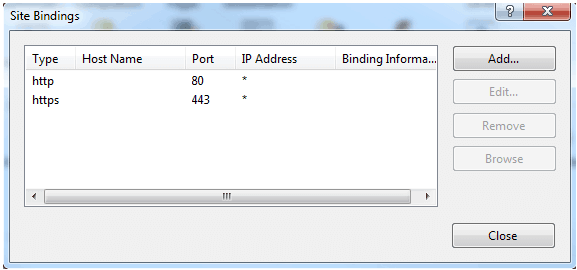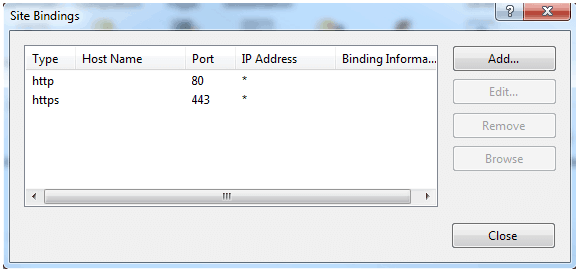 Step – 6. Check your SSL Certificate using https. If you have installed your self signed certificate than you will be asked to accept a certificate warning and to add an exception to view your site using SSL.
⏬ ⏬  Get rid of "⚠️ Not Secure" warning with these trusted SSL Certificates  ⏬ ⏬ 

Comodo PositiveSSL Multi-Domain
$17.54 – 2 SAN Included
Vendor Price: $41.73
Coupon Code: ASCSCPMD4