Installing Self-Signed CA Certificate in Window
If you want to use a self signed certificate to secure your web-mail.
Steps to install SSL CA Certificate in Windows
Step – 1
Open MMC; Click on Start -> Run -> type MMC -> Click OK

Step – 2
Go to 'File' and click on Add/Remove Snap-in…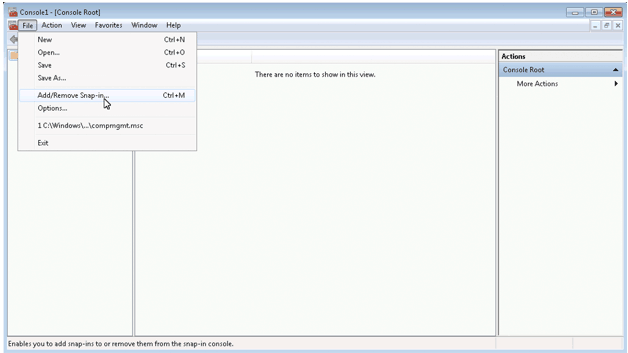 Step – 3
Click on 'Certificates' >'Add'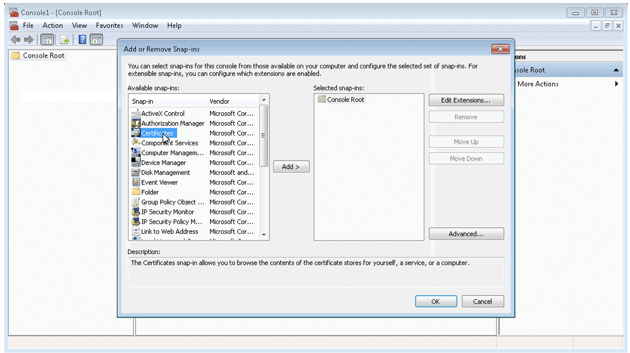 Step – 4

Select the 'User Account' & Click on 'Finish'
Click on 'OK'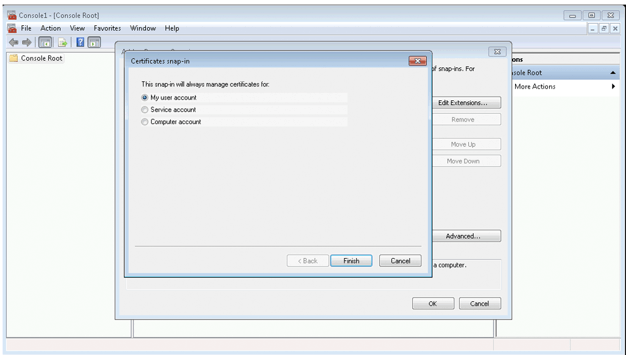 Step – 5

Now, you need to expand Certificates -> Trusted Root Certification Authority -> Certificates
Right click on the right pane -> All Tasks -> Import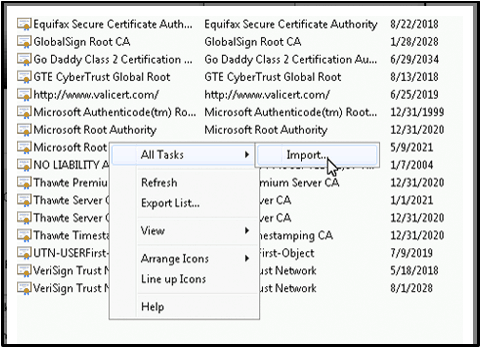 Step – 6

The next step is to import certificate wizard
Browse to the certificate file, Click Next, Select Trusted Root Certification Authorities, Click Next, and then Finish.
You will be asked the security warning, click yes.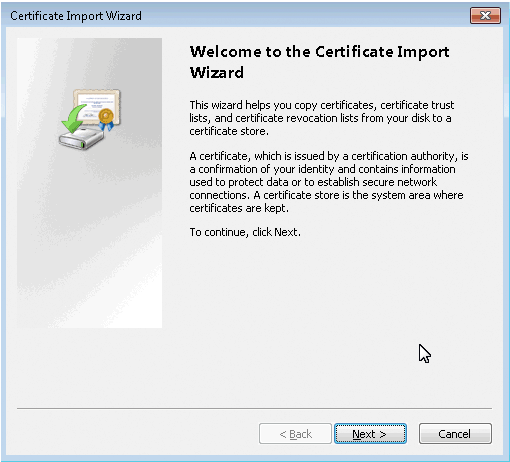 Note: Once you have imported the certificate then you will not get prompted about the website's certificate.
⏬ ⏬  Get rid of "⚠️ Not Secure" warning with these trusted SSL Certificates  ⏬ ⏬ 

Comodo PositiveSSL Multi-Domain
$17.54 – 2 SAN Included
Vendor Price: $41.73
Coupon Code: ASCSCPMD4