RapidSSL Wildcard Certificate Review
100% Verified Customers Review about RapidSSL Wildcard Certificate
RapidSSL Wildcard certificate is a flexible and cost-effective solution to secure
unlimited
number of sub-domains with a single certificate. RapidSSL has fully automated authentication process, it means within a few minutes you will get your certificate.
A RapidSSL Wildcard certificate is a domain validated SSL certificate with an ability to secure sub-domains with 256-bit encryption strength within a minute. RapidSSL Wildcard can be installed very easily on any web server and it allows you to add additional sub-domains in future.
Why Choose RapidSSL?
The most trusted Certificate Authority (CA)
A value price SSL solution
Issued Domain Validated (DV) SSL Certificates
SSL certificates in minutes
Increase trust and transactions
User-friendly web console
Download and install certificates in minutes
Access SSL/TLS installation tools
Save by selecting multiyear option
Free technical support by web and email
30-day money back guarantee
Technical Specification of RapidSSL Wildcard Certificate
Doman Validation SSL
No Paperwork
Secure Multiple Sub-domains
Easy enrollment and installation
Issued within minutes
Up to 256-bit encryption strength
RapidSSL Site Seal
99% browser support
$10,000 warranty
Free reissues
30-day money back guarantee
Examples of RapidSSL Wildcard SSL Certificate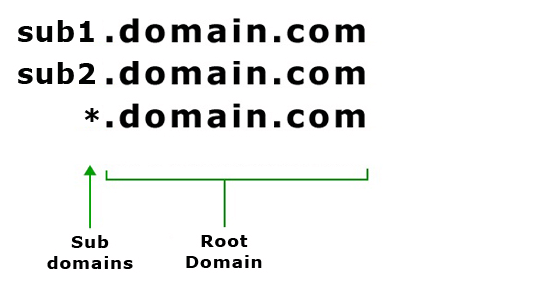 www.yourdomain.com
yourdomain.com
blog.yourdomain.com
secure.yourdomain.com
payment.yourdomain.com
anything.yourdomain.com
RapidSSL Site Seal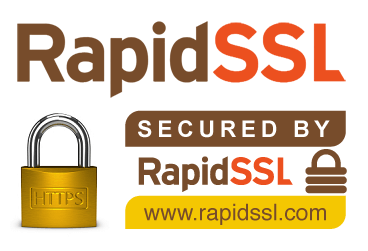 A "RapidSSL Trust Seal" indicates visitors website has been verified by the trusted Certificate Authority (CA). A user can understand the website security information including the business details, just clicking on the RapidSSL site seal, also assuring them that the website is genuine, authenticate and protected to secure online transactions and data transfers. A Trust seal increases user's confidence to complete their transactions and helps to convert them into customers.