How do I Fix SSL Certificate Errors in Google Chrome?
Common SSL Certificate Errors in Google Chrome
Google Chrome is a popular web browser with many innovative features. It comes with various user-friendly and helpful extensions to measure the success-level of HTTPS implementation on a website. However, occasionally Google Chrome users may have come face-to-face with SSL certificate errors in Google Chrome.
Below you will find some of the more common SSL certificate errors that appear on Google Chrome:

Comodo PositiveSSL Multi-Domain
$17.54 – 2 SAN Included
Vendor Price: $41.73
Coupon Code: ASCSCPMD4
'SSL Certificate is not trusted' Error – in Chrome
Normally, these types of errors come up when an SSL certificate is not trusted by Google Chrome. These error messages are mostly generated due to a website with a self-signed certificate. However, they can be easily avoided if users install SSL certificates issued by a trusted Certificate Authority (CA) like Symantec, GeoTrust, RapidSSL, Thawte, or Comodo, for example.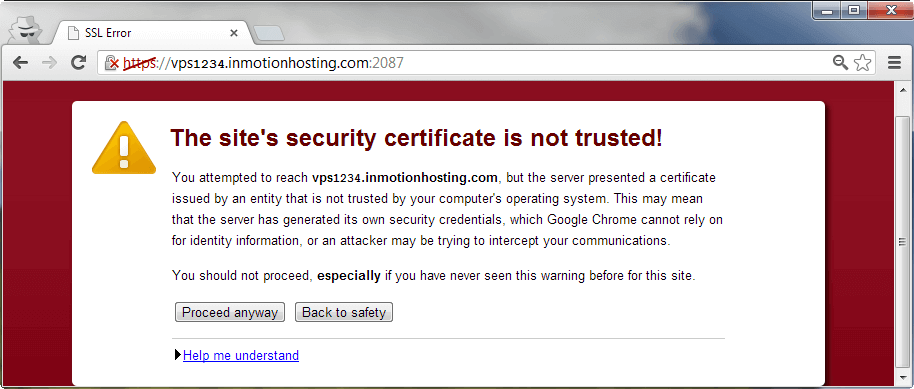 'SSL Certificate Mismatch' Error – in Chrome
Generally, 'SSL certificate mismatch' error occurs when a user tries to access the wrong domain name or host name from their Google Chrome web browser. For example, a domain mismatch error may occur in Google Chrome when a user tries to access 'google.com', while the certificate has been issued for the host name 'www.google.com'.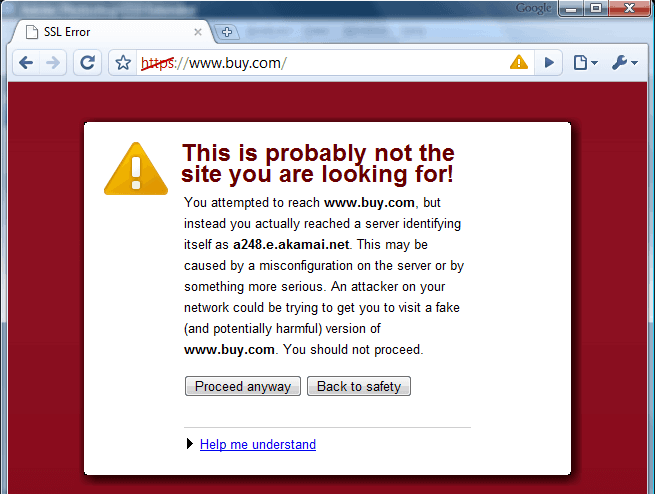 Other useful articles on SSL certificates Errors