How do I Fix SSL Certificate Errors in Internet Explorer?
Common SSL Certificate Errors in Internet Explorer
Internet Explorer (IE)
is a value-added product by Microsoft. It is one of the world's most widely used web browsers. Today, a majority of IE users rely on SSL certificates to secure their web servers. However, sometimes they do run into a few errors while installing or implementing an SSL certificate on Internet Explorer.
Few of such SSL certificate errors in Internet Explorer which are listed below:
Error #1 – 'Untrusted SSL Certificate'
This error message pops up when the root certificate is not signed by a trusted Certificate Authority (CA) or is not signed at all. However, if the error message pops up in spite of the certificate being signed by a trusted CA like Symantec, RapidSSL, GeoTrust, Thawte, or Comodo, then the installation procedure needs to be re-checked. Users should confirm that their chain and root certificates are properly installed on the webserver.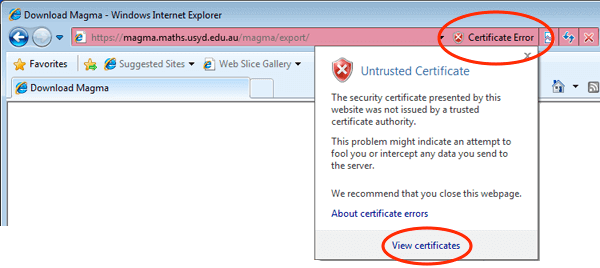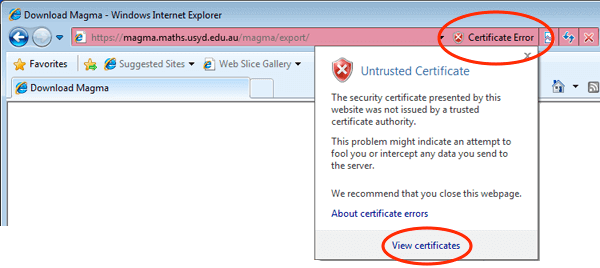 Error #2 – 'Invalid SSL Certificate'
In Internet Explorer, this type of error appears if a user tries to access an incorrect common domain name on the address bar. An SSL certificate tends to give out an 'Invalid SSL' error message when an incorrect domain is accessed, which does not match with the certificate.