SSL Certificates for NGINX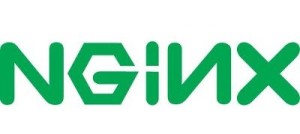 Nginx HTTP Server is free open source which comes with high-performing HTTP server along with reverse proxy. Nginx HTTP Server is highly recommended and the most popular open source in HTTP server due to its high-performance, sustainability, premium features, easy configuration, and much more. As per a survey report, NGINX is adopted by 27% of total websites worldwide and reserves the 2nd place for world's widely using web server.
As an open source, it's essential to have security on the Nginx HTTP server or else it could raise the possibility of online data vulnerability. Hence, the experts of web security panels have always advised that Nginx HTTP Server must have an SSL certificate to encrypt the communication between user browser and web server.
NGINX HTTP server can execute 10000 plus connections simultaneously with low memory consumption, it is also featured with reverse proxy, handles index files, static files, auto indexing, SSL & TLS connections, etc.
Let's take brief view on wide range of SSL certificate to secure Open Source Platform Nginx.
List of SSL Certificates for NGINX HTTP Server
Organization Validated SSL Certificates
Organization Validated based SSL certificates the most suitable types of the certificate which helps to secure the medium and wide-scale online organization online transaction through the industry-standard encryption length 256 bit. It displays the Website Trust seal which indicates the website/business is genuine and increase business sale.
Extended Validated SSL Certificates
EV SSL certificates are designed and incorporate the advance layer of security features to protect wide-scale online organization transactions on the Internet. EV certificate protects the large number of online transactions along with user's trust and confidence over the website on the web. E-commerce, Social media, Banking, Government agencies etc. websites and businesses are running under Extended validation SSL Certificate.
SAN or UCC SSL Certificates
Subject Alternative Name (SAN) or Unified Communication Certificate (UCC) enables the ability to protect multiple domains with single certificate on the multiple web servers. SAN certificate allows up to 100 domains security with unlimited server license and hence it can be installed on as many servers as possible. UCC certificate is the most affordable or reliable solution for wide level online organization.