The SSL Store Review: Should You Buy SSL from TheSSLstore.com?
Our SSL Experts with Years of Experience Bring You an In-depth Review of The SSL Store
The world isn't all sunshine and rainbow, is it? As far as our living is concerned, we live in (at least) two worlds nowadays – the physical world and the virtual world. Unfortunately, there are constant dangers in both the worlds. Let's talk about the virtual world. It's no secret that the hackers and fraudsters are upgrading their game almost all the time. Something that was considered bulletproof a while back is not secure today. That's why having proper security tools in place is not a matter of question anymore. When it comes to website security, the thing that should be at the forefront of your website is an SSL certificate. As you're here, we assume that you want to purchase one and are thinking about whether you should buy from The SSL Store or not. Well, let us help you. Let's see 'The SSL Store review' by our experts who have years of experience in the SSL/TLS industry.
The SSL Store: Background
Founded in 2009, The SSL Store has its headquarters in St. Petersburg, Florida. They also have their additional offices in India as well as the Netherlands. Since their inception, they've established themselves as one of the leading providers of SSL/TLS certificates. That's why leading brands such as Symantec, Comodo, GeoTrust, Thawte, RapidSSL, and Certum have designated TheSSLstore as their Platinum Partner.' Moreover, Symantec, one of the biggest names in the security industry, made The SSL Store their first ever specialist partner.
Global Presence
A big advantage coming with The SSL Store is their global presence. Whether it's the US, Europe or Asia; they're everywhere. Marking their global presence, The SSL Store has its websites for various countries and regions such as the US, the UK, Europe, Australia, Netherlands, Singapore, and Philippines. As far as India is concerned, they've recently launched their brand-new website, — thesslstore.in — only for the Indian website owners. On it, they provide customer support in five different languages.
Highly Affordable Pricing


From a customer's perspective pricing is one of the very first things that matter, and we well and truly understand that. That's why we've tried to analyze The SSL Store thoroughly from the pricing aspect, and we'll have to say that their pricing is highly competitive when you compare it with their fellow competitors. Their SSL certificates start at the astoundingly low price of $12.99/yr.
Your content goes here. Edit or remove this text inline or in the module Content settings. You can also style every aspect of this content in the module Design settings and even apply custom CSS to this text in the module Advanced settings.
Across the Board Products & Brands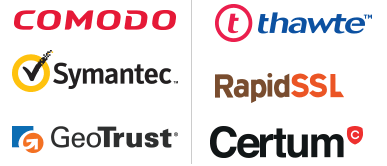 Whether it's buying a jacket, a car, or a parachute; we all love to have options, don't we? Well, why should we leave SSL certificates out, right? Fortunately, The SSL Store gives you that. You can choose from over fifty products in total from the leading brands, namely – Symantec, Comodo, DigiCert, GeoTrust, RapidSSL, Thawte, and Certum. Moreover, they also have other web security solutions such as PCI scanner, HackerGuardian, cWatch, etc.

30 Days Moneyback Guarantee


It's always nice to get assurances from the sellers, and The SSL Store gives you that. If you want to have your money back for whatever reason, you can have it without hassle as long as you're within the 30-day timeframe.

Lowest Price Guarantee


One of the things that we were surprised to know during The SSL Store review was their 'Lowest Price Guarantee.' Yes, they offer a guarantee on their pricing – they have that much confidence in their pricing policy. Under this guarantee, you just have to inform them if you find the same certificate getting sold at a lower price. Once you do it, they'll give you discount by giving you a coupon code.

SSL Tools and Knowledge-base


Without the right tools and guides, even an expert can look like a complete fool. Your certificate provider must give them to you. Fortunately, The SSL Store is well-equipped in this department. Starting from the CSR generation to certificate verification, The SSL Store provides an array of free-to-use SSL tools.

Installation Service


If you think you're not technically strong enough to install SSL and need someone who can do it, don't worry; The SSL Store has got this covered for you. At the nominal fee of $59.99, an SSL expert with years of experience will get your website encrypted in no time.
The SSL Store Review: Features
Price Starts: $14.95/Year
Product Name: Comodo Positive SSL Certificate
Validation: Domain Validated
Issuance Time: Immediately
Encryption: 256-bit
Warranty: $10,000
Site Seal: Yes
Unlimited: Server Licensing & Reissues
Wildcard: No
SSL Expert Support: 24/7/365 via live chat, email, phone call
Refund: 30 days
The SSL Store Provides SSL Products Like Extended Validation, Business Validation, Wildcard SSL, Multi-Domain/SAN/UCC Certificates, Email & Document Signing, Website Anti-Malware Scanners
Our Take: Best in Business
Our experience and expertise tell us that there aren't many better SSL certificate provider than The SSL Store. Their pricing combined with their superb support team makes one hell of a combination that is hard to ignore. We definitely recommend you to buy SSL certificates from The SSL Store. It's a big thumbs-up from us!
SSL certificates Provided by The SSL Store
SSL Certificate Name
Issuance Time
Customer Ratings
More Information
DV SSL Certificates
Comodo PositiveSSL
Immediate
Read More
RapidSSL Certificate
Immediate
Read More
Comodo Essential SSL
Immediate
Read More
Thawte SSL123
Immediate
Read More
Comodo SSL Certificate
Immediate
Read More
GeoTrust QuickSSL Premium
Immediate
Read More
OV SSL Certificates
GeoTrust True BusinessID
1-3 Days
Read More
Symantec Secure Site Pro
1-3 Days
Read More
EV SSL Certificates
Comodo PositiveSSL EV
1-5 Days
Read More
GeoTrust True BusinessID with EV
1-5 Days
Read More
Thawte SSL Web Server with EV
1-5 Days
Read More
Symantec Secure Site Pro with EV
1-5 Days
Read More
Code Signing Certificates
Comodo Code Signing
1-3 Days
Read More
Symantec Code Signing
1-3 Days
Read More
Wildcard SSL Certificates
Comodo EssentialSSL Wildcard
Immediate
Read More
Comodo PositiveSSL Wildcard
Immediate
Read More
RapidSSL Wildcard
Immediate
Read More
Comodo InstantSSL Premium Wildcard
1-3 Days
Read More
Comodo SSL Wildcard Certificate
Immediate
Read More
GeoTrust QuickSSL Premium Wildcard
Immediate
Read More
Thawte Wildcard SSL
1-3 Days
Read More
GeoTrust True BusinessID Wildcard
1-3 Days
Read More
Symantec Secure Site Wildcard
1-3 Days
Read More
Multi-Domain (SAN) SSL Certificate
Comodo PositiveSSL Multi-Domain
Immediate
Read More
EV Multi-Domain SSL Certificate
GeoTrust True BusinessID EV Multi-Domain
1-5 Days
Read More
Multi-Domain + Wildcard SSL Certificates
Comodo PositiveSSL Multi-Domain Wildcard
Immediate
Read More