SSLRenewals Review: Should You Renew SSL from SSLRenewals.com?
SSLRenewals (operated by The SSL Store, a subsidiary of DigiCert, Inc.) is one of the largest distributor of the branded Certificate Authorities namely DigiCert, GeoTrust, Thawte, RapidSSL and Comodo offers a wide range of SSL products. If you are looking to purchase or like its name you want to renew, SSLRenewals is one of the best options as its focused on dealing with SSL.
Before buying anything, to check whether the seller has a good name or not is something everyone prefers. For SSLRenewals, you won't be disappointed; they are one of the globally known SSL providers, who deals specifically with SSL/TLS Certificates and that also from the recognized Certificate Authorities. A website with an expired SSL certificate is very dangerous to its users and its own, attackers may steal user's confidential information. Hence, we must renew SSL certificate before it expires.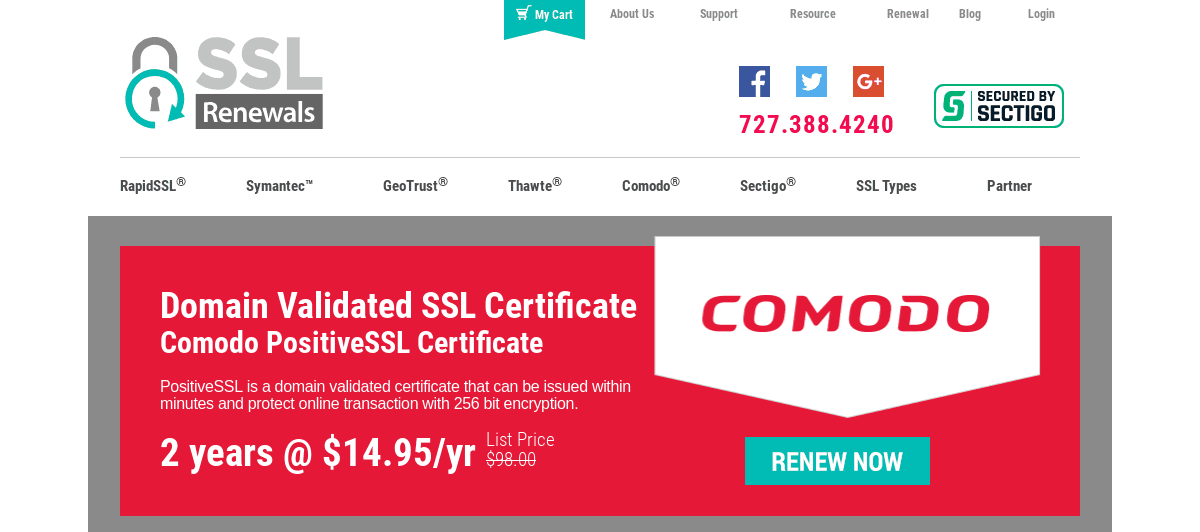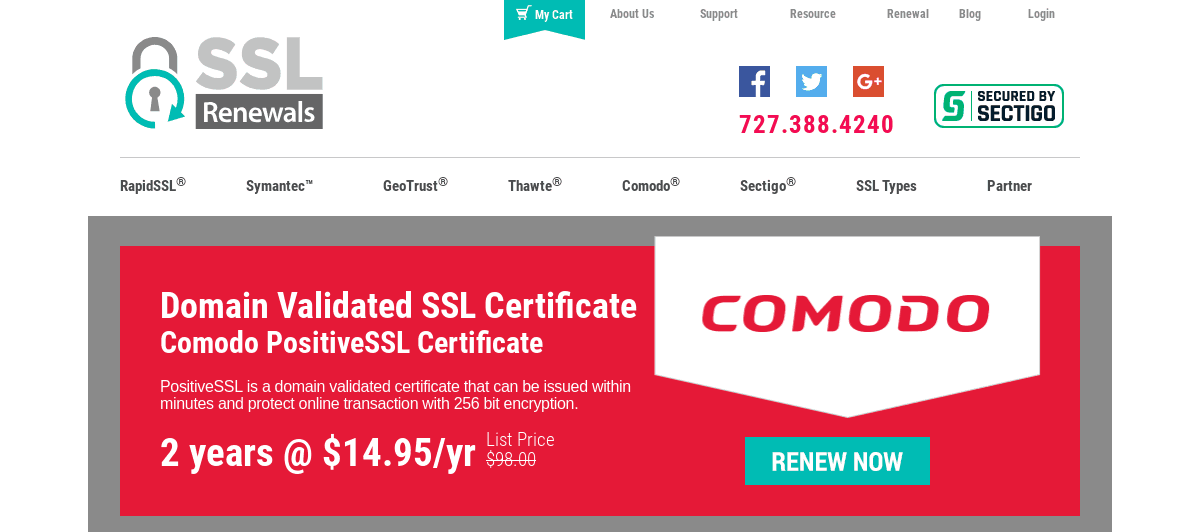 Reviewed: Why SSLRenewals?
These days apart from a product, other things are also noticed and if it satisfies the customers, only then they like to move further. So, let's find out whether SSL Certificate purchased from SSLRenewals will be proved as beneficial or not.
From the customer's point of view, the price range is something which gets noticed by everyone. After the Google update, everyone is aware of how important SSL/TLS Certificate has become. So, when they purchase the new one or renew the SSL for their websites, they are going to compare the price of the providers and luckily here pricing is very low which can even go as low as $13.45/yr for two years with the help of coupon code compared to other providers.
Everyone loves to purchase something when multiple options are available. Here, also a varied range of choice is available. No matter what's your website is, whether it's a single domain, multi-domain or website with multiple sub-domains, it doesn't matter as you will be able to get the right SSL/TLS Certificate according to your requirement and that also from some of the well-recognized Certificate Authorities such as DigiCert, RapidSSL, Sectigo, Comodo, GeoTrust and Thawte.
Many times, it happens that an inexperienced person purchase an SSL/TLS Certificate and they don't have enough knowledge to cope up with the installation process. To deal with that SSL/TLS Installation service is offered, where a person from our side installs the SSL certificate.
Right tools give a sense of ease even to an experienced person. Here, you will find different SSL tools such as
SSL Checker: To verify whether the SSL is properly installed and it's trusted on the web server or not.
CSR Decoder: To decrypt the information of the CSR and verify that all the contained information is correct.
Certificate Decoder: Helps to verify that all the information of the SSL certificate is correct before installing the certificate on the server and moreover it can decode any SSL/TLS Certificate formats like PEM, PFX or DER.
Match CSR and Certificate Key: Renewing or purchasing a new SSL/TLS Certificate, mentioned OpenSSL commands helps in verifying which CSR & Private Key belongs to which certificate, before proceeding with the installation process.
SSL Convert: Sometimes, SSL Certificates comes in an unsupported format, to overcome such situations, OpenSSL commands are available to convert from one format to another like PEM to DER, PEM to P7B, PEM to PFX and many other.
Generate CSR: OpenSSL CSR generation guide based upon the type of servers.
Why No padlock? Sometimes it happens that even after installing an SSL/TLS Certificate, the standard visual indicator does not come in the URL. This tool can help you know what's the exact reason.
30 Days Money Back Guarantee
It's good to be assured that if it didn't go as per your expectation, you would not have to repent on it. SSLRenewals allows any of their customers to cancel their order and get 100% money back without being questioned anything if it is within the 30 days of the purchase.
First timers and even experienced people sometimes face issues during SSL certificate installation and getting good support & cooperation during issues is very important. At SSLRenewals you won't be disappointed, as their SSL expert team are always available for instant support to any of the clients via chat, email and telephone.
SSLRenewals is the best place to renew your SSL certificate who offer coupon codes for the most trusted SSL brands like DigiCert, Comodo, Thawte, RapidSSL, GeoTrust and Sectigo at an affordable rate. Let's find the SSLRenewals coupon codes at here & you can get an additional 10% discount.
Top Most Renewing SSL Products from SSLRenewals
Our Take: One of the Best for SSL Certificate Renewal
We have dealt with many SSL providers and SSLRenewals is one of them. As per our analysis and experience, your overall experience will be pleasant as they offer various range of SSL products from globally known Certificate Authority which gives you a good opportunity to look through the SSL/TLS certificate as per your requirement and that also at an affordable price range.