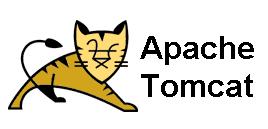 Tomcat
 is also known as 
Apache Tomcat
; it is widely popular open-source web server which has been developed by Apache Software Foundation. Tomcat is completed based on 
Java EE
 specification; which is widely used for Java Servlet, Java Expression Language (Java EL), Java WebSocket technologies and JavaServer Pages (JSP).
Mission critical and Extensive web applications are using Apache Tomcat. It's been adopted by 0.5% website worldwide. For website and application security Tomcat developers have enabled SSL/TLS support, so website admin can install SSL certificate and encrypt their visitor's information.
SSL Certificates for Tomcat Server
Let's explore SSL certificate on how to protect Tomcat open-source web server with SSL certificate with different types.
Organization Validated SSL Certificates
Organization validation SSL certificate are used to secure small/medium/large sector online business where business transactions are occurring. It delivers up to 256-bit strong encryption and compatible with 99.9% web and mobile browsers and operating systems.
Extended Validated SSL Certificates
Multi Domain
/SAN (Subject Alternative Name) or UCC (Unified Communication Certificate) SSL are widely used to secure website along with other 99 domains under
single
certificate. Here the 1
st
 domain works as base domain and other 99 domains works as SAN domains. They come up under unlimited server license and unlimited reissuance policy. SAN SSL certificate is available in domain validation, organization validation and extended validation options.
SAN or UCC SSL Certificates
Subject Alternative Name (SAN) or Unified Communication Certificate (UCC) enables the ability to protect multiple domains with single certificate on the multiple web servers. SAN certificate allows upto 100 domains security with unlimited server license and hence it can be installed on as many server as possible. UCC certificate is the most affordable or reliable solution for wide level online organization.