These days, all businesses irrespective of their niche, category, and size strive to make a mobile presence where they can engage most of their target audiences. Through a mobile app, a business can not only achieve consistent growth but can also reach out far and wide to potential customers.
Building an app has largely become easier these days thanks to the incremental MVP development approach, a wide range of ready-to-use DIY development tools, and modular template-based development practices. But achieving perfection is no longer possible without using some app testing tools.
While the choice of mobile app testing tools is too vast and expensive, for a mobile app development company making the right choice is no longer easy. To make things easier for you, here we are going to list the most preferred and highly regarded mobile app testing tools.
Appium
Appium comes as an open-source testing tool for both native and cross-platform apps. Appium is popular because this testing tool works much like a cool background running server. It is one of The most trusted in the industry regarding mobile automation testing tools with extensive support for too many programming languages starting from Java, Ruby to C# and many others.
Let's have a quick look at the key strengths and features of Appium testing tools.
The tool uses mobile automation APIs across multiple platforms that prevent modification or recompilation of the app.
The tool allows you to use multiple languages that are compatible with different web drivers such as Java, Objective-C, and JavaScript.
The tool allows you to use any testing framework of your choice.
Appium is easy to set up on any platform.
Appium as a testing tool offers support to all leading languages such as Java, Ruby, PHP, Python, Node, and several others.
Test IO
Test IO comes as a truly efficient mobile app testing tool that requires human intelligence for testing the app in an actual world scenario. The tool allows you to test a mobile app across multiple devices including smartphones, tablets, wearables, multiple browsers, and different operating systems.
Starting from app prototyping to automated mobile app ui testing, regression testing to production stage, the tool continues to offer testing support all through different stages of development. If you require a comprehensive manual testing tool to work with all processes, this can be a great choice.
TestComplete Mobile
TestComplete Mobile is a robust testing tool that allows developers to create and run UI testing multiple times for both native or cross-platform mobile app projects. Offering support to both Android and iOS devices, this automation testing tool can help you test the app in real devices as well as on virtual machines and emulators.
Thanks to the TestComplete approach to keep records without scripts, developers no longer need jailbreaking. Simply by replaying actions developers can develop automated test scripts or can create new scripts by using programming languages such as JavaScript, Python, VBScript, and others.
EggPlant
Eggplant stands as one of the most industry-acclaimed app performance testing tools that can be used for evaluating an app on different parameters and on different environments. The toolset can undertake a wide range of testing cases ranging from functional testing to load testing.
This tool offers a functional and visual UI testing protocol, and it is highly effective for test cases focusing on the user experience of apps. Another key attribute of this testing tool is that it drastically reduces the efforts for both cross-device as well as cross-platform mobile app testing.
Kobiton
Kobiton is preferred by QA testers as a testing platform for app testing on real devices. The testing platform allows functional, visual, and performance testing of apps on both actual devices as well as over the cloud.
Over the years, it emerged as the most developer-friendly great tool for both ios and android app projects. It is widely used by developers of DevOps approaches, professional QA experts, and enterprise app developers. It offers the most complete set of automated testing tools to ensure optimum code quality, reduce errors, and fast-paced product delivery.
Apptim
Apptim comes as the leading testing tool that allows both app developers and app testers to test apps and make performance analyses following each build cycle so that critical errors and issues can be prevented. The tool offers a lot of capabilities starting from evaluating app render times, consumption of battery power, uses of resources by the app, app crashes, and many others.
The tool is thoroughly compatible with both Android and iOS platforms and is great for troubleshooting app failures or crashes. The tool also allows making performance comparisons of two separate app builds to detect all issues underlying each of them.
Ranorex
Ranorex is widely used as a leading automation testing tool for all mobile platforms including iOS, Android, and Windows. It is an extremely smart tool that allows recording the entire testing session on a device. The tool also allows creating the required test cases and supports a whole array of leading technologies such as Java, .NET, SAP, WPF, Windows Forms, Flash, Delphi, HTML5, and many others.
If and when a test script is recorded, the same can be run on a multitude of browsers and devices with ease. Last but not the least, this tool offers a very easy installation and almost zero maintenance.
Conclusion
There are of course several other great mobile app testing tools that we missed here to mention. In that sense, such lists are destined to be debatable and never complete. But in any case, we just tried to provide our readers with some great options for their app testing requirements.
About Nathan McKinley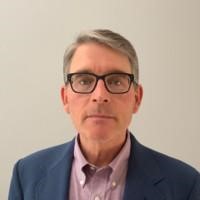 Nathan McKinley is a Business Development Manager at Cerdonis Technologies LLC, an App development company in Chicago that helps businesses with their required need for tech integration through their leading app building solutions, Apart from being a business developer, he has tremendous experience in aligning Business Development with Tech solutions and that's what he loves to share through his writing skills for tech aspirants.