10 Surprising Benefits of The Hybrid Cloud to Protect Business Data
The Hybrid Cloud is now part of most forward-facing business strategies. Blending the capabilities of the public cloud environment and dedicated resources continue to drive innovation in businesses of any size.
It has become the new paradigm as the IT architecture keep on evolving and is vital for expanding companies.
The hybrid cloud can help your business gain a competitive edge by providing a scalable and global platform for your IT needs.
Key Benefits of Hybrid Cloud
1. State of the art technology
Currently, the world is driven by technology. The core objective of a business is to remain ahead of its competitors. Implementing cloud computing provides easy secure access to data.
As a result, you can obtain information quickly and increases scale against the competition. It has also enabled small entities to remain agile while competing with large organizations.
2. Ability to work from Anywhere
Technology evolvement has made the world a small global village. Managing an entity is now an easy task. You do not need to report to your workstation to ensure operations are going on. With cloud access, you are not bound to work in one place- with your team- and using the same system. Implementing cloud systems, you can access data from any point across the globe. It is beneficial to small entities since it has made it possible to hire workers without opening a new enterprise.
3. Improved Services
The core pillar of a business is to satisfy the client. When it comes to customer satisfaction, Hybrid technology never disappoints. Using Hybrid IT solutions, the organization will manage to reach out to clients quickly. Solving queries and attending to customer need have been this easy.
4. Flexibility
Cloud computing will enable you to get the same information you could have obtained while in the office. Small start-ups cannot afford to waste working time-even if the workers cannot make it to the workstation. You will also be in a good position to scale up or down based on your needs.
It, therefore means that you are only paying for what you require at the moment. As it offers flexibility, it is also a toll to minimize company expenses. It applies to an organization that experiences seasonal changes.
5. Consistency
Cloud computing allows organizations to leverage operational consistency. Clients have a chance to allocate company resources and get the most out of its system. To maintain networking and security policies, the business is set to gain from hybrid infrastructure. As your company expands, cloud computing offers a natural pathway to fit into developing business needs.
6. Security in the Cloud
Securing data is the biggest challenge to the organizations. Both large and small companies have experienced hacking. It is within the company's mandate to protect its data from leaking to competitors. The hybrid approach allows specified isolation of servers from particular threats. It is done through devices permitted to get configured to array communication on a private network.
As a company, using cloud infrastructure will enable you to store sensitive data on the controlled private cloud. It will help you to achieve an extra layer of security. Organizations that have invested in cloud computing have managed to improve scalability effortlessly.
 7. Supporting Workloads
The company performance is the core factor to consider when making decisions. For better results, choose the IT system that will suit your company needs. With a precise set-out technology, you can decide where to run workloads efficiently. This decision will be based on risks, costs to be met and changing business needs. As an organization, you will be able to transit applications without the need to re-platforming them. It prepares you- as a company- to grab the new emerging opportunities in the marketplace.
8. Cost Savings
Reducing IT costs and increasing revenues are the primary concern of any business. As an entrepreneur, you would embrace any technique that can help you in minimizing operational costs.
The best way is to reduce expenses. The noblest way to achieve this is by designing tasks and allocate them to a particular system that suits them.
9. Innovation
An exposed mind is an asset to any business. Cloud computing technology allows you to gain access to the required resources without having big upfront investments. Accessing the newest innovations puts you at the forefront to grab the latest capabilities.
Working with experts will enable you to gain knowledge from your cloud system. You will manage to know how to optimize workloads and place them in the required place. As a result, you will end up reaping big. Get an IT professional to guide you through.
10. Improved Communication between Clouds
Hybrid cloud is all about the maintenance of connectivity between the cloud networks. It ensures that data transfer happens swiftly and efficiently. Whenever your servers are able to be connected to the cloud, it means that your IT system will enjoy round the clock connectivity with limited to no downtime. This will be beneficial to you because it means that your business will always be online and that your customers can connect with you at any time of their convenience.
Why not go for Hybrid?
Hybrid systems offer great benefits to organizations. It comes with effective data placement and flexibility. A corporation can place data where it runs best for efficiency maximization and creating room for business growth.
Various organizations are looking for further opportunities to boost productivity. Cloud computing technology host applications with fewer concerns on security matters. It offers the required solutions to start-up business and established companies.
About David Shefan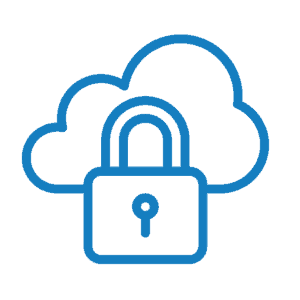 David Shefan, professional blogger, an independent writer, and researcher.