Comodo InstantSSL Certificate Review – Learn its Features & Benefits
Cost-Effective & Powerful Solution for Governmental & Small Budget Business Websites
The Comodo InstantSSL Certificate is an OV (Organization Validated) SSL/TLS Certificate which helps in encrypting the sensitive information of your organization shared between the browser & server. Additionally, it's also one of the low costs & high assurance SSL/TLS Certificate which helps you create a secure environment for the users of your website.
As Comodo InstantSSL Certificate is an OV certificate, you can say that it's a more secure version of any Domain Validated SSL/TLS Certificate. It's one of the inexpensive OV Certificates that provide professional security solution with all the latest features like SHA 256-bit encryption & 2048-bit RSA keys which meets or exceeds security recommendations specified by the NIST (National Institute of Standards and Technology).
Moreover, its validation process is more vigorous compared to DV certificates. As the domain name, company name and other information available through any public database is validated while checking that the organization for which the certificate is purchased is registered and active within the customer's state or country. In other words, it verifies the domain name as well as the company behind them which makes it suitable for websites that collect sensitive data from its customers and giving the main benefit of differentiating the legitimate business from the fraudsters and cybercriminals.
Ultimately to get Comodo InstantSSL Certificate, your company goes through a specific three-step validation process that takes around 1-3 Days, which confirms trust indicators like the padlock icon, dynamic site seal of the Comodo including "https" are activated.
Validation Steps of Comodo InstantSSL Certificate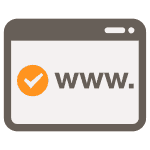 1. Domain Ownership Verification:
It can be done through File-based, CName or E-mail verification. Most successful is Email verification, where a customer receives an E-mail of Certificate Authority and once the provided link is clicked the domain is verified.

2. Company Information Verification:
In that, you need to submit business documents for verification process which could be Legal business license with address, Article of incorporation, bank statement, Telephone/Landline or Internet Bill, lease agreement, etc. as per the requirement.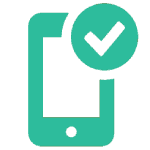 3. Phone Call Verification:
Finally, phone call verification is done to the applicant at the registered phone number of the business, which should be added in a third-party or government database or else added in accountant letter or legal opinion letter.
Are you wondering what is the trust logo and

how is it going to help your website? The Trust logo is nothing but a unique dynamic Site Seal logo that assures people visiting your website that they are dealing with a reliable website and that their data will be protected. Building trust is important because visitors may not make a purchase if they do not trust the website. To maximize sales and attract more customers, it is important to build trust. The Comodo InstantSSL site seal displays the name of the company, phone number, and address.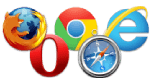 Browser Compatibility offered by Comodo InstantSSL
Being 99.9% browser compatible is one of InstantSSL's most important features. This feature will reduce the abandonment rate because users will never experience warning messages when they visit your website.
Some other Features & Benefits of Comodo InstantSSL Certificate
Full organization validated certificate
Trusted 2048-bit SSL/TLS Certificate
Strong SHA 256-bit Encryption & 2048-bit RSA keys
Unlimited Re-Issuance Policy
$50,000 Warranty
Unlimited server licenses helping you to install on more than one server
Dynamic Comodo Secure Site Seal
99.9% Browser Compatibility
Strong Mobile Compatibility
Secures both domain.com & www.domain.com
Free PCI scanning service for one year
Free Daily Website Vulnerability Scanning for one year
Great for Governmental or business on a budget
Risk-Free 30-Day Money Back Guarantee
Available from 1 to 2 years of Validity Period
Attract more customers & Increased Sales
Better search rankings
Some other Features & Benefits of Comodo InstantSSL Certificate
Comodo InstantSSL certificates are great for leading professional websites like government websites and enterprise networks.
You have an option to register a Comodo InstantSSL certificate for up to two years so that you do not have to keep renewing your certificate every year.
Comodo InstantSSL's site seal will help gain the trust of your customers.
Where to find Comodo InstantSSL Certificate at Cheap Price?
Trusted by almost all popular browsers, Comodo InstantSSL will be the best for you if you are looking for an inexpensive professional-level certificate. Save your money while you also secure your website and gain the trust of your customers with the free TrustLogo with Comodo InstantSSL.
Note: COMODO CA IS NOW SECTIGO! You can get the Same Security, Same Features for SSL Certificates.


Other Comodo SSL Product Reviews: