In the age when you there is a myriad of options available for everything, SSL certificates are no different. Choosing the right SSL certificate can become a serious headache if you are relatively new to this field. You don't need to worry as we have got your back. On our site, you can find exclusive reviews of numerous SSL certificate. Our list of reviews includes SSL certificates from all leading certificate authorities (CA's) such as Symantec, Comodo, GeoTrust, RapidSSL, Thawte, GlobalSign, etc.
Our product reviews include everything that you need to know before purchasing an SSL certificate, literally EVERYTHING!!! We have tried to explain all the SSL parameters such as price, encryption level, issuance speed, validation level etc. as simply as we could. Our SSL product reviews also include reviews provided by the customers as well. You can also write product review as well as give the rating based on your experience. We would love to hear from you.
Comodo SSL Product Reviews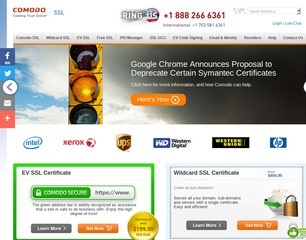 Going by the latest numbers on the website of W3tech, Comodo covers 41.1% of the SSL certificate market share. This is not a small number by any means. You must be doing something right to get entrusted by 41 out of 100 people and that is exactly what Comodo has been doing. Comodo has created a unique space for itself in the market, thanks to their competitive pricing policy as well as their wide range of products. The catalog of Comodo has got all the products which fit the needs of every kind of user out there. As a result of which, they have established themselves as a dominating force in the SSL Industry. You can find the Comodo SSL Product Reviews here.
RapidSSL SSL Product Reviews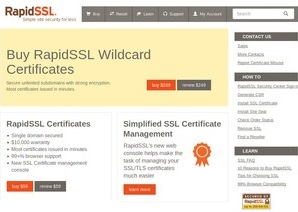 As the name implies itself, RapidSSL is known for its swift issuance and installation processes. They have accomplished it by automating all the processes concerning various stages of authentication and validation. Speaking of RapidSSL as a brand, there is no question of its credibility as it is owned by the most trusted brand on the internet—Symantec. Whether you want to secure a single domain or multiple domains, most basic validation or the most advanced—RapidSSL offers it all at highly affordable prices. You can find the RapidSSL Product Reviews here.
Symantec SSL Product Reviews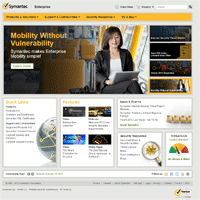 When it comes to security, Symantec is one of the biggest players in the world. Similar to all the web security domains, Symantec holds a significant position in the SSL market as well. Symantec is one of the largest providers of SSL certificates. As far as high-value SSL certificates are concerned, there's no match for Symantec. That is why many of the top organizations including banks and governments put their faith certificates by Symantec.
GlobalSign SSL Product Reviews
Founded long way back in 1996, GlobalSign is one of the most recognizable names in the SSL industry. SSL certificates are one of the many services provided by GlobalSign. Identity and Access Management services are the primary services offered by GlobalSign. According to the latest survey by W3tech, GlobalSign is the 5th most popular certificate authority (CA) in the world. You can find the GlobalSign SSL Product Reviews here.