Comodo SSL Certificate Review – Learn its Features & Benefits
Comodo, one of the world's largest SSL providers, offers a wide range of SSL certificates, from EV to UC to Wildcard SSL certificates. Certificates from Comodo cater to the needs of all different kinds of business. Comodo is for you if you are looking for a reliable SSL certificate provider which is also cost-effective.
The features offered by Comodo are many. 30-day money-back guarantee, 256-bit encryption, fast validation process & certificate issuance and the free site seal are some of Comodo's noteworthy features. Likewise, certificates from Comodo are priced competitively and you can get an SSL certificate from Comodo for just $6.55 per year.
Introduction of Comodo SSL Certificate
Comodo SSL certificates are Domain Validated certificates that come with a Dynamic Site Seal logo and a $250,000 warranty amount. It's an ideal solution for a website who does not ask any sensitive information of the users.
If you are a private business who does not ask any user information, it would be the ideal product for you as you will not be required to provide company documents. Almost all browsers and mobile devices recognize Comodo SSL certificates. When you get a DV SSL certificate from Comodo, receiving the validation emails and getting approval will take just between 3 to 5 minutes.
One of the most important features of Comodo is the Free Dynamic Site Seal logo. This free feature will help you attract more visitors to your website and help gain their trust.

Offer the Security Your Website Visitors Expect
Online security is one of the major concerns these days. To win your visitors' trust, you will have to have an SSL certificate. With Comodo SSL Certificates, you can guarantee one of the highest levels of encryption. Comodo SSL certificates are signed with 2048-bit signatures and provide around 256-bit encryption.

Quick Certificate Issuance
You do not have to wait for days for your website to be issued an SSL certificate. Your certificate will be issued within minutes and there is no paperwork involved in the process. The application is 100% online and in just 3 to 5 minutes of your purchase, your certificate will be issued.

Site Seal
Comodo's site seal will help you build a visitor's trust. This seal shows them that your website is protected with an SSL certificate and they are visiting a secured website. When a visitor clicks on the site seal, they will be able to understand that yours is a legitimate website.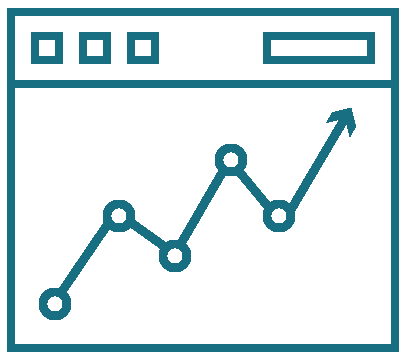 Boost SEO Ranking
According to Google, websites with active SSL certificates gain more trust and higher-ranking positions on Google. Having SSL is important to improve your website rankings.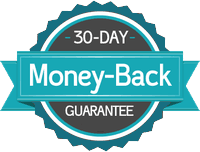 Risk-Free 30-Day Refunds
Comodo focuses on customer satisfaction. If you are not completely satisfied and if you want to cancel your order within 30 days from the date of your purchase, you can do so and get your money back.
Comodo SSL Certificate – Features
Quick validation, Issued in minutes – No paperwork and no delay
Secures domain.com and www.domain.com
Standard 2048-bit digital signatures
99.9% browser recognition
Free PCI scanning service
Free Trust Logo seal
$250,000 warranty
Phone, email and web support
Free Server Licenses
Hassle-free 30-day money-back guarantee
How to Validate Comodo SSL Certificates?
Unlike Organization Validated and Extended Validated SSL certificates, Domain Validated SSL certificates are issued quickly. The validation process is completed in just minutes. Comodo will validate your certificate once it verifies that you are the owner of the domain. There is no other paperwork involved in this process.
Comodo verifies that you own the registered domain through email. This is one of the easiest and simplest ways to verify your ownership. Comodo will send an email to the email address listed on the WHOIS record for your website. Your certificate will be validated once you respond to that email.
If your email is not on the WHOIS record, do not worry. Comodo will also send authentication emails to one of the following pre-approved addresses.
Admin@yourdomain.com
Administrator@yourdomain.com
Webmaster@yourdomain.com
Hostmaster@yourdomain.com
Postmaster@yourdomain.com
What if Email Authentication Doesn't Work?
You can go for file-based authentication if email authentication does not work for you. Comodo will provide you with a text file that you will have to upload to your root directory. Once you do that, Comodo will verify it.
CNAME-Based Authentication
If both the above methods do not work for you, Comodo can complete domain authentication through CNAME-based validation. To complete validation, you must enter the two unique hashes that Comodo provides, in your CNAME DNS Record. The two hashes will be provided using the MD5 algorithm and SHA-1.
The hashes have to be entered in the following manner.
".yourdomain.com CNAME .comodoca.com."
Where to find Comodo SSL Certificate at Cheap Price?

Comodo SSL Certificate- ComodoSSLStore
60% OFF – Comodo SSL Certificate at $48.82/Yr
User Coupon Code: ASCSCSSL2

Comodo SSL Certificate- TheSSLStore
40% OFF – Comodo SSL Certificate at $54.00/Yr
User Coupon Code: ASTSCSSL2

Comodo SSL Certificate- SSLRenewals
$12 OFF on Comodo SSL Certificate – DV SSL
User Coupon Code: SRCSSL2
Comodo is one of the most trusted brands across the globe when it comes to SSL certificates. Comodo SSL certificates are cheaper when compared to other brands. Above all, Comodo helps you build visitors' trust which in turn helps you to maximize sales.

Note: COMODO CA IS NOW SECTIGO! You can get the Same Security, Same Features for SSL Certificates. If you want to purchase Comodo/Sectigo SSL Certificates at discounted price, just visit our SSL Coupons.
Other Comodo SSL Product Reviews: