Thawte SSL123 Certificate Review – Learn its Features & Benefits
Thawte, trusted by more than 240 countries across the globe, has been issuing code signing certificates and SSL certificates since 1995. Thawte that aims at providing online security is the first certificate authority that issued SSL certificates to companies across the globe and not only to entities within the United States.
Introduction of Thawte SSL123 Certificate
Wondering whether you need an SSL certificate for your small business? Yes, you will need one as you may not be able to assure your visitors and customers that your website is secure for online transactions, without an SSL certificate.
Go for a Thawte SSL123 Certificate and secure your website without breaking your bank. Thawte SSL123 Certificate is a domain validated certificate that will be issued in just minutes. It is the best choice for small business because of its overall value.
Your website will get strong 256-bit encryption with a Thawte SSL123 Certificate. You will also get the Thawte Trusted Site Seal that you can place on your website that will visually assure people who visit your website that it is secured by a trusted certificate authority.

Validation
Thawte SSL 123 certificates are domain validated certificates. You just have to prove ownership of your domain to be issued this certificate. The validation process will not take days to complete and your certificate will be issued in just minutes.

Encryption
Thawte SSL123 Certificates that are domain validated certificates, come with strong encryption strength of 256-bit encryption. This is strong enough to protect your website and your customers from fraud or phishing attacks. If you are looking to secure a small e-commerce website, go for a Thawte SSL123 Certificate.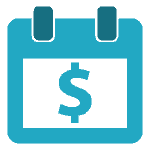 Guarantee and Warranty
Thawte SSL 123 certificates are backed by a warranty of $500K. If at all anything goes wrong because of the certificate and if the website is not properly secured, your visitors or the victims will be compensated for the losses incurred.
Likewise, if you do not like the certificate for some reason and if you feel it is not working as you thought it would, you can ask for a 100% refund. However, you will have to cancel your certificate within the first 30 days of your purchase to get your money back.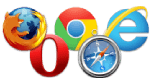 Browser Compatibility
Browser compatibility is an important factor that you need to consider as some certificates may not be compatible with browsers. Thawte 123 SSL certificates are compatible with almost all mobile devices and web browsers.
Thawte SSL123 Certificate – Features
Domain validated certificate
Protects the www domain name and the non-www domain, as well
Automated quick validation – Issued in minutes
256-bit encryption
Dynamic site seal
$500,000 warranty
99% browser ubiquity
Unlimited certificate reissues
No limit on the number of server licenses
30-day risk-free money back guarantee
24/7 Live Chat, Phone, Email Support
Where to find Thawte SSL123 Certificate at Cheap Price?
SSL certificates are sold by both certificate authorities and certificate providers. But you might see the certificate providers selling the same certificate for a much cheaper price than the certificate authority. This might make you wonder how the certificate providers are able to offer such low prices than the certificate authorities. Certificate providers buy certificates from the vendors in large volumes and so they get a huge discount. Certificate providers then resell these certificates at a cheaper rate. This is why there is a huge difference in prices. While you can always buy your certificate directly from a certificate authority, you can consider the following certificate providers if you wish to buy your Thawte 123 SSL certificate at a cheaper price.

Thawte SSL123 Certificate - CheapSSLsecurity
81% OFF – Thawte SSL123 Certificate at $28.44/Yr

Thawte SSL123 Certificate - TheSSLStore
75% OFF – Thawte SSL123 Certificate at $42.30/Yr
Coupon Code: ASTST1232

Thawte SSL123 Certificate - SSLRenewals
$10 OFF – Thawte SSL123 Certificate
Coupon Code: SRTSSL2
Thawte, trusted by millions across the globe, focusses on security, helping small and large business gain customers' trust. This is one of the most trusted brands when it comes to web security and is well known for its wide range of affordable SSL certificates. If you are looking for an affordable solution to secure your small website, go for a Thawte 123 SSL certificate.
Other Thawte SSL Product Reviews