GlobalSign SSL Certificate Reviews
Read GlobalSign SSL Reviews by 100% Genuine Customers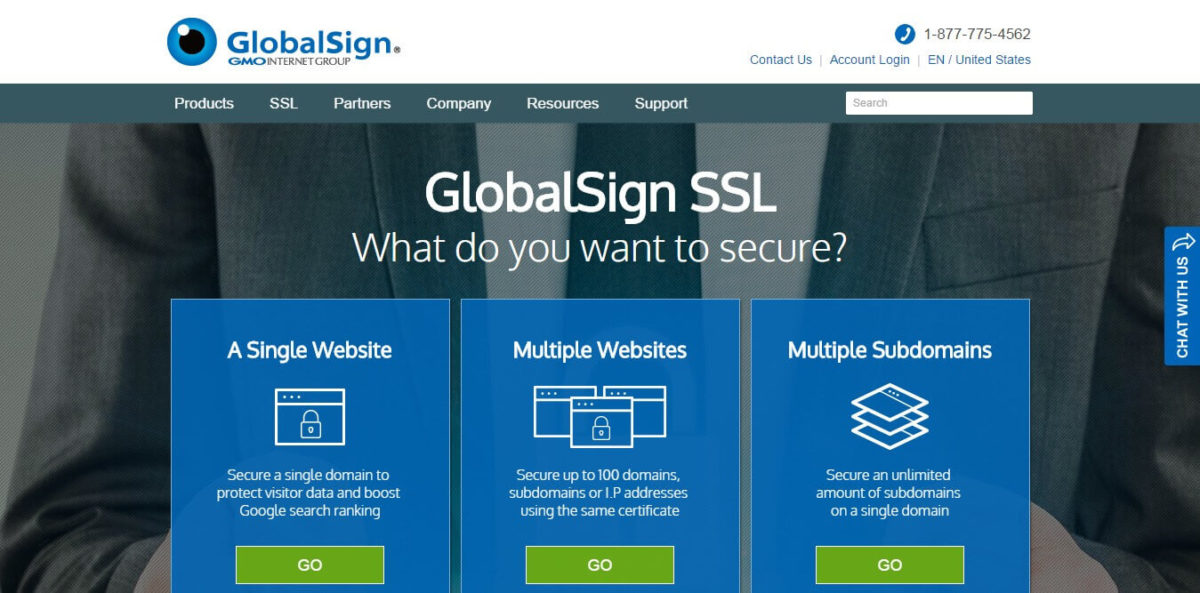 Founded in 1996 In Japan, today GlobalSign® is one of the trusted SSL Certificate authority in Public-Key-Cryptography. GlobalSign® is CA/B forum member and it issues over 10 Million SSL Certificates to different domains and machines.
GlobalSign® is offering 2048-bit SSL Certificates along with highest 256-bit encryption length, which makes it a trusted source to secure website and software/apps. GlobalSign® offers DV, OV, EV, Wildcard & Multi domain SSL certificate by providing secured user environment.
GlobalSign SSL Certificate reviews listed below will provide you a better knowledge and sources whether it satisfying their customer's needs or it fails. These reviews are posted and been verified by trusted GlobalSign® Customers. You will find GlobalSign®'s reviews on Various Products, Customer Experience, Support systems, SSL installation, SSL knowledge, etc…
If you are an existing GlobalSign® customer and wants to share your experience on GlobalSign®'s SSL Security, please Write a GlobalSign SSL Certificate Reviews here which help others to understand about GlobalSign®'s stand in SSL industry.
Top Website using GlobalSign SSL Certificate
GlobalSign's Average Rating
3

out of

5

based on

5

reviews.
Overall rating:

GlobalSign SSL Certificates Features & Prices
| | | | | |
| --- | --- | --- | --- | --- |
| SSL Certificate | Validation | Issuance Time | Price/Year | Reviews |
| Domain SSL | Domain | Within minutes | $204.33 | 4/5 |
| Organization SSL | Domain + Organization | 1-3 Days | $286.33 | 3.3/5 |
| Extended SSL | Domain + Full Organization | 1-5 Days | $469.50 | 4/5 |
| Domain SSL Wildcard | Domain | Within Minutes | $696.33 | 3.7/5 |
| Organization SSL Wildcard | Domain + Organization | 1-3 Days | $778.33 | 4.2/5 |
Q1: How does GlobalSign offers Support to their customers?
GlobalSign offers Live Chat, Answer-On-Call, ticket Submit support system to their customers, they have tech expert team of dedicated personas who offers instant solution of customer queries. GlobalSign also offers SSL Installation Blogs, SSL Account management, product management help.
Q2: What Type of SSL Certificate GlobalSign provides?
GlobalSign is considered as one of most trusted SSL certificate authority which offers SSL Certificate for every security requirement. GlobalSign offers EV SSL Certificate, OV SSL Certificate, DV SSL Certificate including Multi-domain, Wildcard and Internal Server as well.
Q3: Does GlobalSign SSL Certificates are protected with SHA-2 algorithm?
Yes, All GlobalSign SSL Certificates are protected with SHA-2 algorithm and comes up with 256-bit long encryption which is much stronger than SHA-1 algorithm.
Q4: Explain GlobalSign Wildcard SSL certificate.
GlobalSign Wildcard SSL Certificate is developed to secure website and its unlimited number of sub-domains without any hassle. It's available with business validation and available within 1-3 business days. GlobalSign Wildcard SSL Certificate is ideal for blogs, social media & personal sites.
Q5: How to Sign GlobalSign Code Signing Certificate?
A Software or application signed with GlobalSign Code Signing Certificate proves the code is not tempered or changed since its signed and digital shrink-wrap is active to secure the software content. GlobalSign Code Signing is an ultimate solution to keep documents, software and apps secured and share over internet safely.
3

out of

5

based on

5

reviews.

Overall rating: