Innovative Ways to Beef up Cybersecurity and Gain Control of the Data
With increasing innovations and cutting-edge advancements taking place in digital technologies, the threat is also growing towards cybersecurity. Since cloud computing, big data, smartphone, internet of things (IoT), machine learning, and artificial intelligence have entirely changed the face of the digital landscape; cybersecurity has also become a critical strategic priority for organizations. In the wake of newer platforms for greater connectivity, there are more challenges on the level of security, compliance and data protection. Therefore organizations and businesses need to devise ways to tackle them effectively.
These days cybercriminals are coming up with sophisticated algorithms and malicious applications to steal information, data or money. Some of them even launch attacks on governments or security agencies. Whether these are virtual bank heists or semi-open attacks from nation-states, IT security has seen a rough patch in recent years. According to a report, cybercrime damage is expected to hit $6 trillion annually by 2021, with cybersecurity spending to hit $1 trillion over the next four years. Another clear example of one of the most significant cyber attacks in recent times is Wannacry – a ransomware attack that infected computers and encrypted the contents of their hard drives. The attackers then demanded payment in Bitcoin for decrypting the contents back.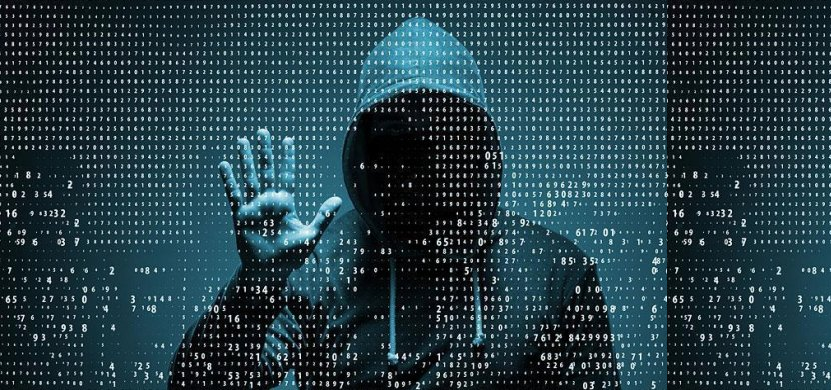 It's a grim situation to address on a war footing. Hackers often locate security loopholes and target innocent and unsuspecting people. This evolving trend of cyber threat needs smart security that is capable of identifying potential risks and enforcing the right controls. Hence it is all the more important to ensure the integrity, confidentiality, and availability of information.
Creative ways to enhance cybersecurity
Advanced Web Hosting
An advanced, powerful and effective web hosting means an extra layer of protection for boosting the resilience of networks. In this regard, HostPresto is one of the fastest, reliable and feature-rich advanced web hosting services that give 99.9% uptime guarantee. Today many businesses depend mainly on their websites to drive leads and generate revenue. For e-commerce companies and organizations operating in the financial sector, websites are incredibly crucial to providing access to customers for products & accounts, and conduct transactions in real time. With the increase in the number of business transactions, sensitive customer data and business-critical operations are gaining exposure through web interfaces that are globally accessible. According to 2016 Trustwave global security report, "97% web applications contain at least one vulnerability". The growing incidents of DDoS (Distributed Denial of Service) attacks are significantly impacting the business's online services. Enterprises with dedicated DDoS security measures in place are vulnerable. Therefore –
It is important to vital, analyze and defend against Layer 7 application-level DDoS attacks where traditional cybersecurity measures are inadequate.
Companies need to handle strategy, configuration, and implementation providing consumers the level of protection required to filter out malicious traffic.
Quick and seamless integrations should rapidly be deployed to protect websites.
Organizations' websites and applications must be scanned and proved to plug the loopholes created by vulnerabilities.

Artificial Intelligence (AI)
As computing power, data collection and storage capabilities have significantly increased, new frontiers of AI can be leveraged to process and analyze for understanding new trends. For cybersecurity, AI can play a meteoric role by quickly identifying new exploits and weaknesses and helping in mitigating further attacks. AI has already proved its value as an asset in IT departments as it works efficiently alongside threat researchers. Predictive analytics – a smart algorithmic system that uses AI techniques to identify the likelihood of future outcomes based on historical data – can provide security teams the insights needed to stop threats. AI can automate complex processes for detecting attacks and react to breaches.
Machine Learning (ML)
Machine Learning (ML), is a subset of Artificial Intelligence (AI) that utilizes technologies to enable computers to learn and adapt through experience. Today, cutting-edge advancements of Machine Learning allows machines to teach themselves how to build models for pattern recognition. Alongside Artificial Intelligence, Machine Learning has also proven its mettle as a vital tool for threat detection, and it has become more sophisticated in the past couple of years. Every single day organizations face million of threats from cybercriminals, making it virtually impossible for threat hunters to analyze and categorize them all. On the other hand, when the machine investigates each danger, it also learns more and improves further. Nowadays, hackers also find new ways to infiltrate networks and systems, but the continued and enhanced standardization in machine learning offers a better place for organizations to police the operations effectively.
Blockchain
One of the most disruptive technologies developed in recent years, Blockchain is being considered highly suitable for data management and cybersecurity. The blockchain technology refers to a decentralized, digitized, and public ledger of all cryptocurrency transactions, which is also known as "distributed ledger technology". It can potentially enhance cybersecurity by preventing fraudulent activities via consensus mechanisms. Blockchain provides operational resilience, data encryption, transparency, and immutability. Because of distributed nature, blockchain technology provides no hackable entrance, thereby paving the way for better security as compared to various data-driven transactional structures. By using blockchain, security systems can leverage a distributed public essential infrastructure for authenticating devices and users. The design of a blockchain is in such a way that the storage location or central authority don't exist. On the network, every user has a role to play in storing some or all the blockchain. Hence, blockchain offers organizations with an additional level of reassurance that the data hasn't been tampered with and is authentic.
Bottom Line
Due to sophisticated web and cloud threats, cybersecurity has taken center stage. Businesses and organizations need to go beyond traditional security systems and tools. Today the costs of cybercrimes are increasing exponentially, posing a potential threat to the economy and humanity. Organizations have recognized cyber-defense as an area worthy of commitments, which is why the need for using smart and innovative ways are necessary for taking preventive action against threats.
About Birbahadur Singh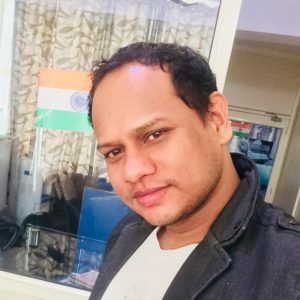 Birbahadur Singh Kathayat is the founder of Lbswebsoft, where he helps his clients to build powerful brands through content marketing, search engine optimization, website development, and web design. He is a writer and author on Socialmediaweek, Semrush, e27 and other publications.