When you live in a digital world, there is nothing you can do to stay completely secure. While this sounds super troubling, you can always find ways to secure all the things you can actually protect.
For example, you can try to secure your devices. But can you secure every piece of information that somehow goes over the internet and gets stored with or without your permission? The answer to this is simple. You can't.
You may try to protect yourself from everywhere, but your web browser is still something you'd forget or fail to protect. And guess what? Your web browser collects more information than anything else. It is the hub of your data getting monitored or collected by tech giants, applications, or occasional snoopers.
Wait, the word collected doesn't fit here. A better term would be that your data is stolen from web browsers without your consent and any prior information and is used to create your secret identity. This means that personalized ads will target not just you but also a cluster of people with similar personalities with the same ad.
To get over this issue, you can use a VPN to browse securely.
To protect yourself, you need a reliable Virtual Private Network. The two top VPNs are ExpressVPN and NordVPN. VPNs are the only way you can protect yourself over the internet. You can always go through the comparison between ExpressVPN and NordVPN to select the right fit for you.
Why is there a need to secure my web browser?
There is a definite need to secure your web browser, so even if your data is getting stolen by any chance, the amount of data remains extremely small.
In a world where data breaches have become the most common thing on the internet, the world needs more secure browsers and a bunch of ways to keep them safe.
A whopping number of 1001 data breach cases took place in the US in 2020. With rising data breaches, the need for a secure browser is taking over by the storm and is being acknowledged by the older generation and the new one.
A secure web browser will protect all the data and keep you safe over the internet. Isn't that what we all want at the end of the day?
Now, let's look at some quick tips to secure your web browser from data monitoring and breaches:
1. Stay away from extensions and plugins
You need to understand that while most extensions and plugins are usually beneficial, they are also super dangerous and the easiest way for your data to get stolen. Extensions and plugins monitor you over the browsers and store everything you type, including your personal information, bank details, location, etc.
To avoid this, make sure you uninstall all plugins and extensions from your browser. In case the plugin you're using is essential for you, then please check out its privacy policy or opt for an alternate extension.
Every extension has its privacy policy where they mention what they're going to collect from users. Please do read these policies every time before you install them on your browser.
2. Use an ad blocker:
An ad blocker blocks all advertisements that display on the websites you visit. Ad Blockers are known to stop all ads, relevant or irrelevant, from getting displayed on your browser and annoying you.
Why shouldn't you let the ads get displayed? Well, ads always collect some part of your data when they're displayed on the screen. This way, your information gets stolen while they entertain you with their bright and attractive graphics.
This is why you certainly need an adblocker extension on your browser. If you're thinking about the 'avoid plugins and extensions talk' I just gave above, then please note that reliable ad blockers do not collect your data and keep you secure on your browser.
3. Clear your cache and cookies:
You can easily limit all websites from storing all your data for personalized ads after tracking and monitoring you over the internet by clearing your cache and cookies.
Your cache and cookies might be storing most of your personal information that might range from your name and location to your family information.
To limit all this, you need to clear your cache and cookies regularly. This will prevent personalized ads from getting displayed to you. Also, it is highly recommended to keep your browser updated at all times. Browsers like Chrome let you manually delete all cookies and cache that were saved. You might have to re-enter all your information every day to log into websites and social media sites, but it'll be worth it as it'll save you from more danger than keep you in a hassle.
4. Use a VPN:
A vital step you need to take for your protection is to set up a VPN on your device. A VPN encrypts all your data and prevents it from getting stolen at all costs. VPNs were created to ensure user privacy and to keep them completely secure over the internet.
While user privacy was once an unknown concept known to man, it is now the complete opposite.
A VPN offers some top security features that are irresistible and can secure your data and information altogether. Top VPNs like ExpressVPN and NordVPN tend to fulfill all user privacy needs by charging a minimum amount.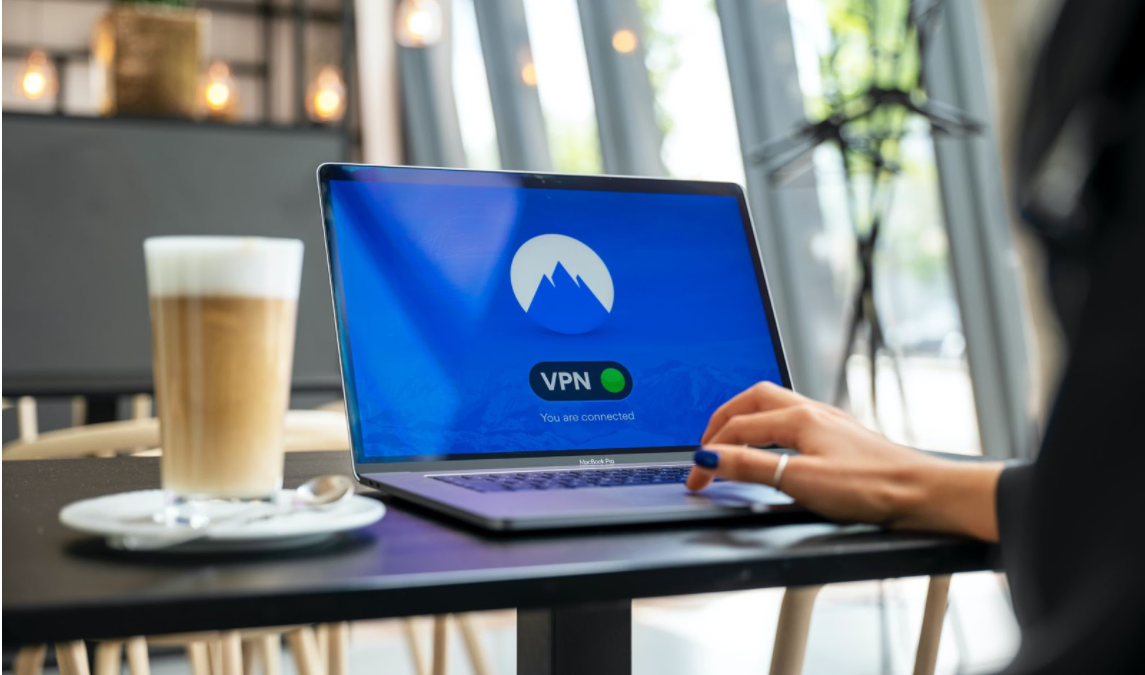 This VPN offers high encryption protocols like AES 256-bit military-grade encryption that completely masks your online activities, identity and hides your actual IP address from the world.
They offer the best security features, including zero-logs, kill switch, thousands of servers, incredible speeds, and anonymous browsing.
ExpressVPN and NordVPN also offer 24/7 live chat support for users that have some queries. They are also compatible with most of your devices, so you can protect your web browsers on every device you own.
5. Stay vigilant about auto-complete:
Do not use autocomplete options on your browser. While this option is so hassle-free and is used by everyone, you might want to know that it isn't the best thing to do when it concerns your privacy.
Imagine you use the autocomplete option for all your social media accounts, and your device gets stolen. This will only cause you more harm than saving you. Not only will the device get out of your hands, but all your passwords will also be with someone who can easily log into them and change them or take advantage of them.
Conclusion:
If you haven't thought about it yet, then now is the time you think about protecting yourself from all these scenarios and keeping yourself safe by securing your web browser.