8 Cyber Security Trends To Keep Your Eye On In 2019
In 2018 you heard about several cybersecurity threats– ransomware, phishing, crypto jacking, and the warning to your connected devices such as Bluetooth, Wi-Fi, electronic devices or any network. Moreover, all these contributed to new figures of cybersecurity issues.
In today's fast-moving world, technology & businesses are continuously growing whereas the customers need and expectation too. The establishment of proper security protocols for protecting both is a challenging task. Mentioning the growing number of security breakdowns are going to impact the success of any organization. Now, more than anything, your business's data security is the top priority in the year 2019.
Things a Cyber Security Profession should keep in mind


1. Improved Regulations in Cybersecurity
You need to apply continues rules to improve the performance of Cybersecurity in the year 2019.
The practical and speed moving nature of cybersecurity of 2018 is taking a heavy toll by the slow pace regulations which hardly give any benefit. It might even prevent security by building a culture of assent with rules and a false sense of security against hackers who are motivated, intelligent, and keen. As cybersecurity threats in 2018 increased and attack methods are continuously growing, the need for Cybersecurity regulation improvements is essential in 2019 as well.
2. Organization Aims to Secure Information
Around the globe, 90% of the CISOs strive to improve the strategic adjustment between the security of their business processes and organization. Cybersecurity protocols will keep enhancing by focusing on people, methods, and technology while successfully decreasing and curing attacks.
3. Organizations focusing on Cloud-based Security Platforms
The advantage of cloud computing for business is becoming well known, though many companies are still unfamiliar with the different types of cloud computing as per the requirement.
Infrastructure as a Service (IaaS)
IaaS providers will offer software and hardware features through a virtual online interface. Essential services provided by IaaS providers is data storage, server maintenance, networking, and security features, those will play a crucial role in Cloud-computing.
A real-time example of IaaS is email service online, web hosting, back-up, and data recovery and it's even economical for small businesses.
Platform as a Service (PaaS)
PaaS will create an environment, which allows users to build simple to complex business, internet applications, and services. Compared to IaaS, PaaS will provide some additional features like development tools & business intelligence services.
Software as a Service (SaaS)
Emails, calendars, google documents, sheets, to-do list setting, office tools like Microsoft office 365 all are the example of SaaS services. Generally, SaaS provides all the necessary office work-tools, which leads to increase the efficiency of work and some of them are in frequent use in invoicing and accounting as well.
All these different types of service platforms will provide Cloud-based security for organizations.
4. Consumer Devices will continue to be Attacked by Hackers
Ransomware and WannaCry both are the attacks which impacted all kind of businesses around the globe, giving loss of more than 100 million dollars. These kinds of attacks may repeat, so more effort has to be made for the security of the business.
5. Real Possibility of Cyber-Attacks in the form of AI
Artificial Intelligence (AI) is already becoming twisted with people's day-to-day lives, so it is a reasonable platform for cybercriminals to explore AI's potential. Shortly, AI is real possibility that it will be the part of cybersecurity threats.
6. Cloud-based Systems targeted by Cybercriminals
In today's world, all the businesses are adopting cloud-based infrastructure for better performance and accurate results. It's one of the main reasons which will lead to an increase in attacks towards cloud-based systems. It's one of the leading cybersecurity issues of 2019, which will ask for more attention to build strong cloud-based infrastructure maintenance to keep information safe.
7. Internet of Things will continue to be a catch point
IoT in Cyber security. Of course, it brings much support with it, but it will remain to be a significant cause of vulnerability for businesses and customers alike. So, cybersecurity professionals must keep in mind that the IoT is also crucial in cloud-based cybersecurity.
8. AI Driven Cloud-Based Infrastructure
Cybersecurity is becoming knowledge driven in several organizations around the world, because of implementing AI driven analytics in cloud-based infrastructure. So, one thing to stay clear about is that the AI will play both critical and negative role for Cloud-based Cybersecurity, means attention will be needed to improve the security protocols.
Cybersecurity is a serious topic of discussion for any organization, especially who have migrated to cloud platform. Cyber-attacks are increasing all over the world. In 2018 cybersecurity faced ups and downs, so you must be more attentive on Cybersecurity in 2019, to keep your data more secure.
About Anjaneyulu Naini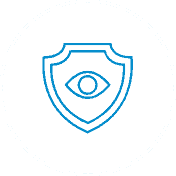 Anjaneyulu Naini loves pursuing excellence through writing and has a passion for technology. He is Currently working as a Content writer at MindMajix.com You can reach him at anjaneyulu.appmajix@gmail.com.
See Author's Website