How to Fix Mozilla Firefox Error – "MOZILLA_PKIX_ERROR_SELF_SIGNED_CERT"?
If you're using internal LAN-only services or you're an independent developer or small business doing some testing, then there's a chance you may be using the self-signed certificates.
What is MOZILLA_PKIX_ERROR_SELF_SIGNED_CERT Error?
The
self-signed certificate
is the certificate which is signed by the same person whose identity is to be certified by that certificate. Also, in the signing procedure, the private key is signed by that certificate holder itself and not by any
trusted certificate authority
like DigiCert or Sectigo.
So, while trying to open the website on Mozilla Firefox, if you come across this error message "MOZILLA_PKIX_ERROR_SELF_SIGNED_CERT" then no need to worry, as it's one of the error message similar to Google Chrome error message "NET::ERR_CERT_AUTHORITY_INVALID" which occurs in the browser whenever,
Self-signed certificates are used
Untrusted CA's like WoSign, Startcom Certificates are used (One of the possibilities, though it won't happen)
What Does Error Message "Warning: Potential Security Risk Ahead with MOZILLA_PKIX_ERROR_SELF_SIGNED_CERT" means?
It's one of the common error messages, which means the SSL certificate is not trusted by your web browser. In other words, Mozilla Firefox doesn't know who signed the certificate so that it won't trust it.
How to Fix Mozilla Firefox Browser Error Message "MOZILLA_PKIX_ERROR_SELF_SIGNED_CERT"?
First and foremost, it's recommended to purchase an
SSL/TLS Certificate from a trusted Certificate Authority
or Provider such as Comodo SSL/TLS Certificate. But, if you want to use, self-signed certificate then below are the solutions.
Note: Ignoring any errors related to SSL/TLS Certificate may weaken the security of your device. If you still want to risk anyway then avoid sharing any sensitive information like name, passwords, phone number, physical address or Social Security Number (SSN).
Step 1: Enable Network.Stricttransportsecurity.Preloadlist

Step 2: Clearing the SSL State
Step 3: Click on "Accept the Risk and Continue" while Ignoring an Error
1. Enable Network.Stricttransportsecurity.Preloadlist
If your installed Mozilla Firefox is displaying this error, follow below steps:
In the Mozilla Firefox address bar, type about:config
Look for "network.stricttransportsecurity.preloadlist"
And set the last field Value to "false" and restart the browser. If you still see that error, move to below solution.
2. Clearing the SSL State
From the windows search bar, go to Internet Options and then Internet Properties.
Click on Content and Click on Clear SSL State option.
Once it completes, it will display the message "The SSL cache was successfully cleared".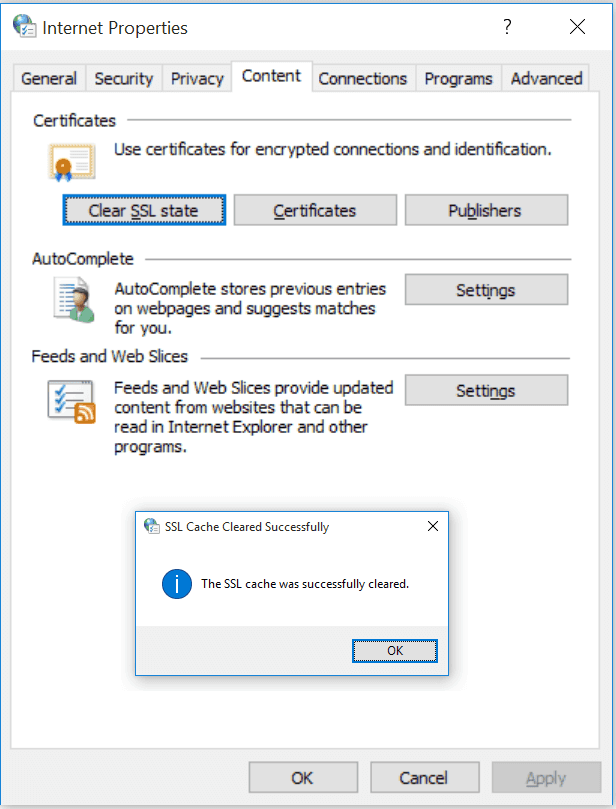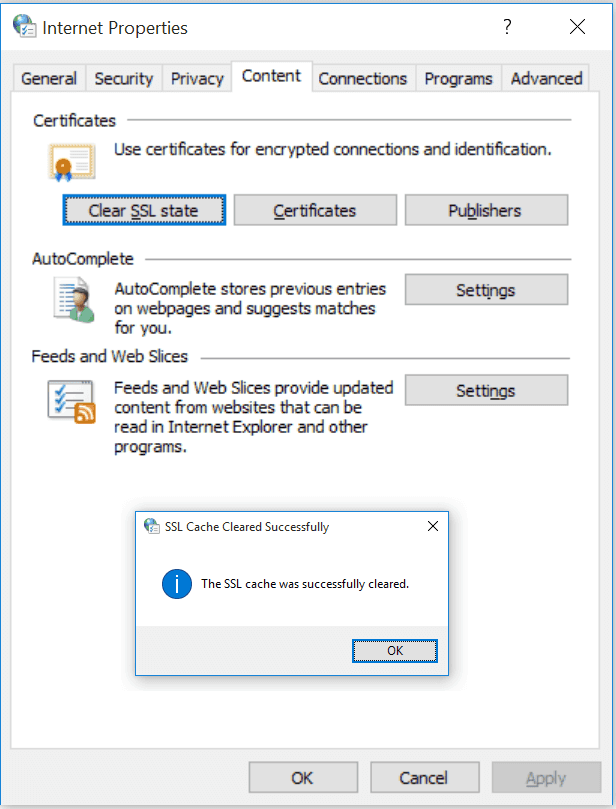 3. Click on "Accept the Risk and Continue" while Ignoring an Error
Click on "Advanced" and then
Click on "Accept the Risk and Continue."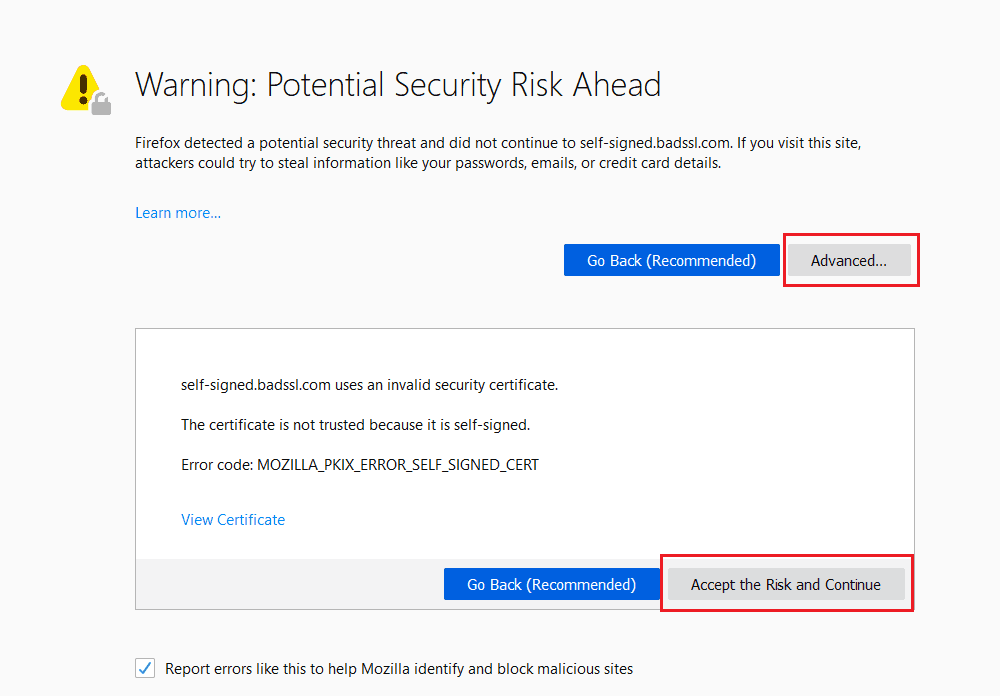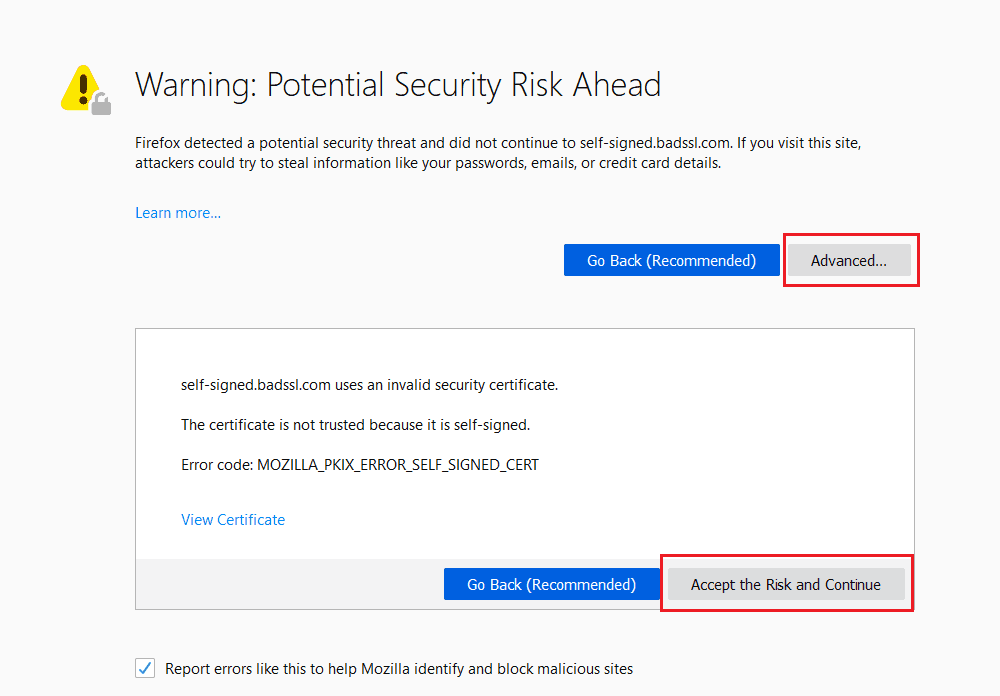 Comodo PositiveSSL Multi-Domain
$17.54 – 2 SAN Included
Vendor Price: $41.73
Coupon Code: ASCSCPMD4