How do I Fix SSL Certificate Errors in Firefox?
Common SSL Certificate Error in Firefox
Firefox is one of the most popular and robust web browsers in the industry. Firefox is chalk-full of add-ons and other security elements to protect the privacy of its users. With regards to SSL, Firefox has plenty of policies to validate third party Certificate Authorities (CAs) in their web browsers. However, in the ever-changing world of SSL, there are bound to be errors here and there. Here are a few crucial SSL certificate errors that users could run into while using Firefox:
Secure Connection Failed Firefox Error
Secure Connection Failed on Firefox error comes up when the browser does not recognize the Certificate Authority (CA) associated with the SSL certificate. However, this matter can be resolved by adding a new CA in the browser. Here is the step-by-step procedure for that:
Download a certificate from an authorized CA.
Select the option named as "Trust this CA to identify websites" and press "OK"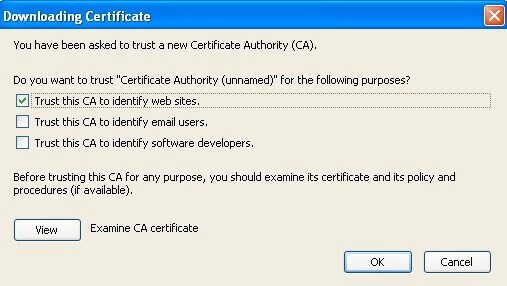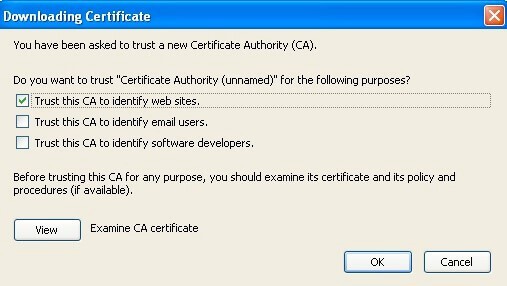 With this step, the CA is now installed in your Firefox web browser.
Now, try to access the site again and everything should be error-free.
This Connection is Untrusted – Firefox Error
In Firefox, the following error appears due to certain technical reasons like a missing intermediate certificate or misconfiguration in the Firefox settings.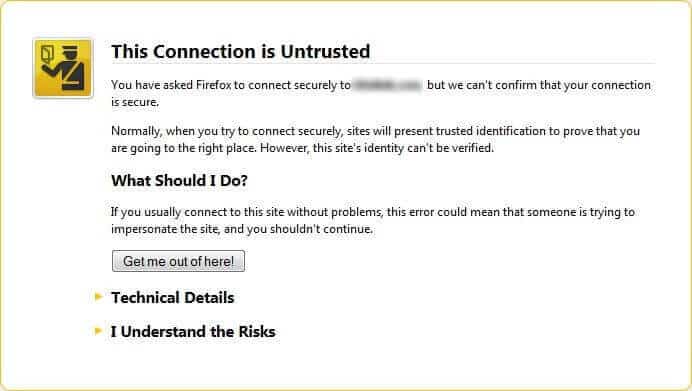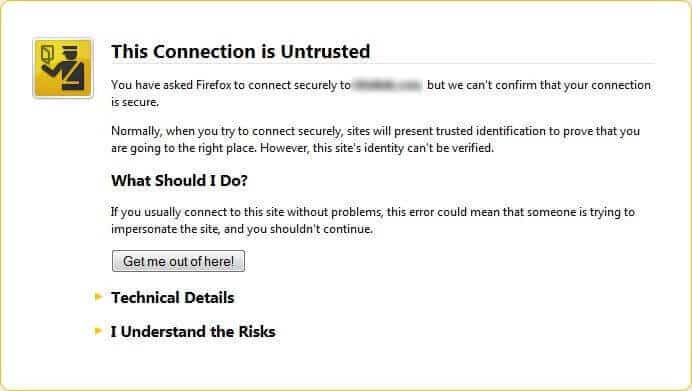 There are two solutions to resolve this error:
1) As a basic solution to this error, there is a need to install the 'Intermediate Certificate'.
2) After successfully installing the root and the intermediate certificate, adjust the Firefox-settings as mentioned below:
Go to Advance > Certificates > Validation Setup page. Now uncheck the checkbox of 'Use the Online Certificate Status Protocol (OCSP) to confirm the current validity of certificates' checkbox.