How to tackle SSL certificate mismatch error
The concern error of SSL certificate occurs when someone accesses the wrong domain name other than the real domain name which got installed an SSL certificate. If user analyze the error then they could understand that originate domain name is the different one other than he accessed. Let's take brief view on the following mismatch error according the different web browsers policy;
Troubleshoot Firefox SSL Mismatch Error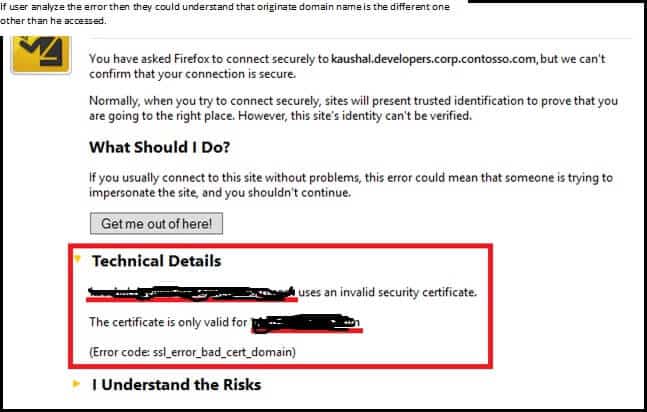 The following certificate uses an invalid security certificate, the certificate is only valid for "*.domainname.com".
The following error can occur due to following reasons;
If user access the wrong domain name in URL bar such as if user try to access the domain name yourdomain.com and the certificate got installation on yourdomain.com then it will show SSL certificate mismatch error.
A concern error occurs even certificate got installed properly such as certificate installed for yourdomainname.com and user try to access website through IP address, or any other internal name then they will have certificate mismatch error in their Firefox browser.
Another extreme reason for this error is, if website have self-signed certificate and user typed mismatch domain name in URL bar then also it will show domain mismatch error.
Troubleshoot Chrome SSL Mismatch Error
This is the probably not the site you are looking for!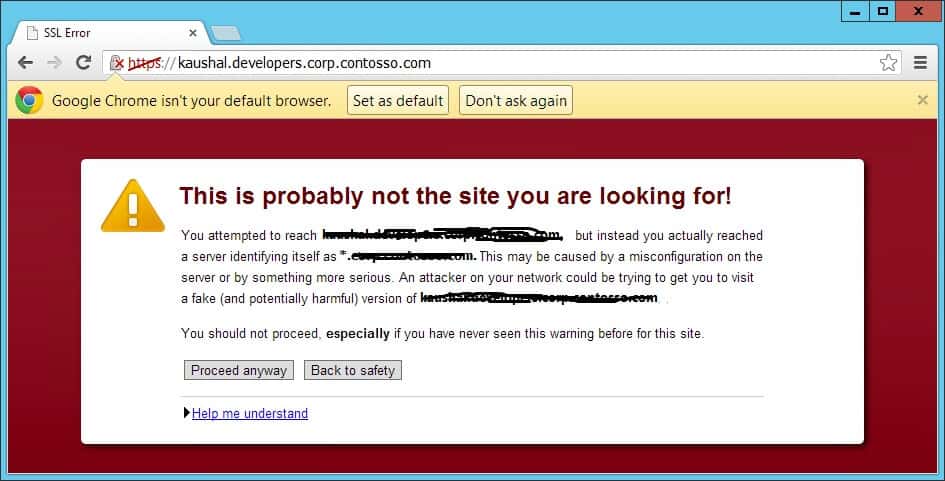 The error will briefly explain that the following error occur due to access of invalid URL in the address bar. Please make sure to enter the correct website URL.

Comodo PositiveSSL Multi-Domain
$17.54 – 2 SAN Included
Vendor Price: $41.73
Coupon Code: ASCSCPMD4
Related SSL Errors & Troubleshoot help