Email security is a big issue today, whether its small businesses or large organizations. Some of the most common problems faced by email administrators include spam, malware, and viruses delivered through emails as well as information leaks as a result of hacking attacks. It can also be applicable for students, who need help with the assignment when all services are secure, some could be harming. Here in this article, we will take a look at a few effective tips on email security to help protect your organization's emails from attacks.


Here are a few effective email security tips to help safeguard your email from spam, malware, and hacking attacks –
Review Malware Protection – Antimalware solutions make signature and definition update quite easy to maintain. If your organization uses an antimalware solution which pushes updates to desktops, mobile devices, and remote computers, ensure that they are running smoothly. Organizations often fail to check devices which have been added recently (particularly mobile devices). Check and ensure that all devices including the new ones which connect to your network are secured properly by your antimalware solution.
Review Archiving System – Email archiving systems are probably one of the most overlooked aspects when it comes to email security. Review your current archiving system as well as your backup and recovery to ensure that the systems are consistent with regulatory and industry requirements.
Review Email Policies – Emails are still considered to be the biggest security threat as far as information leakage is concerned. However, with mobile devices, instant messaging and social media becoming a part of everyday business communication, it is important to ensure that the various policies which are used for governing communication are relevant to the tools being used for communication in your company. Review policies for each department in your company to check how these tools are being used and whether they are vulnerable. Once you have identified these vulnerabilities, you can take the necessary steps to enhance security.
Maintaining email privacy while sending messages is mostly up to you. Your email privacy cannot be breached unless you provide others with the information that will allow them to send unsolicited emails. Many websites ask visitors for their email addresses when they shop online or download software. When you give away your email address on such websites, your email becomes vulnerable to privacy breaches through spam emails. Also, once your email is listed on a website, it can be used to send you malware and viruses.
Check the reputation of the organization or company before you submit your email address on their website. Reputed websites generally follow good email practices to ensure customer's email privacy. Such companies would not want to lose their reputation by spamming clients and customers.
Check whether the website has email privacy statements. Go through the privacy statement thoroughly before you submit your email to such websites. The privacy statement should describe what types of emails will be sent to you, their frequency, etc. Make your decision based on these criteria. You wouldn't want to submit your email to fraud websites which may later sell your email address to others.
Never send confidential personal information such as bank account numbers, Social Security Number, ATM PIN codes and credit card numbers over the internet through plain text email. Such information should always be sent using encrypted mail to protect it from being read by others.
Keeping these tips in mind can go a long way to help you maintain your email privacy and protecting you from unsolicited emails and spam.
Email Security over Wi-Fi: Important Considerations
Use Strong Passwords – When you get a new Wi-Fi router or device, more often than not, it won't have a password setup. A strong password is the first step towards ensuring that your Wi-Fi is safe from cracking, as it will make brute force attacks virtually impossible when sending emails. A weak password on the other hand, almost guarantees that your email will be compromised over Wi-Fi. A strong password would be a mix of alphanumeric characters along with other symbols.
Avoid Public Wi-Fi – Unless your organization has robust email security measures in place, employees who need to be online should be asked not to use public Wi-Fi facilities. Using public Wi-Fi spots may put your organization's classified information (which may be transferred over emails) at risk as unscrupulous elements can hack into systems hooked to Wi-Fi areas. Employees should refrain from using public Wi-Fi hotspots for sending business emails.
Email Encryption – Email encryption is the most effective way to ensure the security of your emails when sending messages over Wi-Fi. Encrypting emails reduces risks of email interception during transit. Also, encrypted email is not sent in plain text format, which further ensures that stored email cannot be misused by hackers or other unscrupulous elements.
Also remember to educate your employees about email security because the more one knows about malicious elements trying to hack your system, the better the measures they can take to defend themselves.
Enhance Email Security for Small Businesses
Federal authorities have issued warnings that cybercriminals today are increasingly targeting small and medium-sized businesses. This is primarily because these businesses generally don't have enough resources to upgrade their email security systems to the latest email security threats. In fact, the US Secret Service has recently pointed out that international cyber groups are now carrying out attacks not just to steal credit card numbers, but also for other confidential personal information such as names, addresses, and even social security numbers. This is why small and medium-sized businesses need to take necessary measures to counter such email security threats.
Secure the Window of Exposure – Email security threats are evolving at an incredibly fast pace these days. New email threats are born every minute. You need to find a security solution which offers real-time protection so you can stop any attack or threat, as soon as they take place.
Steer Clear of Social Engineering Scams – Ingenious social engineering scams make use of customized phishing emails. Spammers today misuse well-known brand names to entice people into clicking on malicious URLs in email messages. According to Websense Security Labs, approximately 85 percent of total emails sent in June 2018 were spam. And there have been numerous instances where big brands such as Adobe, Amazon, iTunes, Twitter, and Facebook were used to lure victims.
Unify Email Security to Prevent Converged Threats – Scammers often use a combination of email, data and web attacks. Safeguard your emails against such converged threats with a unified security solution that takes intelligence from data security and web security technology to provide unparalleled security against existing as well as emerging threats.
About Ann Foster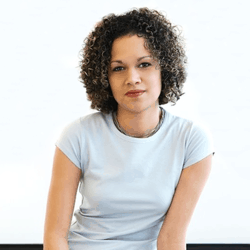 Ann Foster is a passionate writer, freelancer, creative content strategist of the online service Domymathhomework.org. While being very dedicated to her favorite job, she also likes spending a lot of time on everything related to science and modern technology.