Cheap Wildcard SSL Certificate for Unlimited Sub-Domains Security
An SSL Certificate has become an essential feature for all businesses online. It builds trust in the customer's mind. It also helps you fare better in the google results as google gives priority to the SSL enabled websites.In this article, we will focus on cheap Wildcard SSL certificate, a popular breed of SSL certificates works in the same way as the regular SSL certificate. The thing that sets a Wildcard certificate apart from the rest is that one can use it for the base domain as well as its sub-domains.
Before going to the cheap Wildcard SSL providers, let's first look at examples of Wildcard SSL certificates.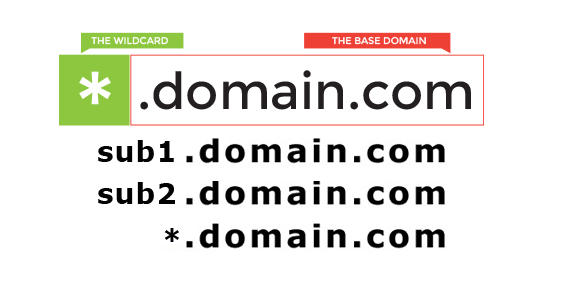 Example of Wildcard SSL Certificate
A Wildcard SSL certificate is an ideal solution for businesses wanting to secure their sub-domains with a single certificate. A Wildcard SSL customers can add sub-domains anytime during the certificate validity period and reissue it any time he/she wants.
Let's assume you buy a Wildcard SSL certificate for domain "*.yourdomainname.com", this base domain can secure subdomains such as,
yourdomainname.com
blog.yourdomainname.com
secure.yourdomainname.com
mail.yourdomainname.com
login.yourdomainname.com
anything.yourdomainname.com
Remember Note: If you purchase a Wildcard SSL for the above domain name, it does not secure second level domains like "login.mail.yourdomainname.com". It only secures first level sub-domains.
See Also: Cheap Multi-Domain (SAN) SSL Certificate Providers 2017
Why Use Wildcard SSL Certificate
A Wildcard SSL certificate is the most popular SSL certificate for sub-domains security. Let's look at the its advantages.
Validation Type – A single Wildcard SSL can be issued using a Domain Validation (DV) SSL or an Organization Validation (OV) SSL certificate. The users can choose either of them depending on the level of validation he/she wants.
Unlimited Sub-Domains Security – As the Wildcard SSL certificate gives liberty to secure unlimited number of first level sub-domains, there is no need to buy separate certificate for each sub-domain.
Saves Time and Management Cost – If you purchase a separate SSL certificate for each sub-domain, then it becomes quite difficult to manage all of them in a single place. A single Wildcard SSL certificate saves lots of time by managing all of them at a single place. You can operate all sub-domains by a single certificate and add sub-domains anytime during the certification validation time.
Encryption, Warranty & Compatibility – Wildcard SSL certificate enables highest 256-bit encryption, Warranty ranges from $10K to $1.5MM and compatible with desktop and mobile browser that will help users to eliminate of unwanted SSL browser warnings.
Certificate Authority vs Certified Resellers
Certificate Authority (CA) sets the ball of SSL certificate rolling. Certificate Authority issues the digital certificates by validating the legitimacy of the issuer. Depending on the type of certificate, the issuer (organization/individual) must undergo a pre-defined vetting process. This validation process is the central idea behind using digital certificates. Even a tinge of inaccuracy or mischief in vetting process could lead to ill use of identity on the internet. Therefore, the certificate authorities must adhere to stringent rules and regulations. These certified CA's (CA) are assigned the responsibility to oversee the authentication process and issue the certificates accordingly.
So, where do resellers enter the picture? With the astounding rise of the internet, hundreds of thousands of websites owners issue such certificate every day. Handling such humongous number of clients, responding them, and providing support to them is not an easy task by any means. That is why these CA's have their reseller programs. The CA's sell their certificates in huge number to the certified resellers. The resellers handle all their queries and issues faced during the purchase and installation. However, the vetting process which is the main part of the SSL process is handled by the CA itself.
Therefore, we can say that a reseller is a third party acting as a bridge between the CA and the site owners. But how can they offer certificates at such cheap rates? Well, as mentioned above, they purchase certificates in exceedingly large quantities. Therefore, you get the same certificate at a much lower price.
Therefore, you don't need to worry one bit about the security as you get the same support and security at a great price!
Where to Purchase Cheap Wildcard SSL Certificate?
There are tons of Wildcard SSL certificate providers out there. But you should always do a bit of research about their policies, support, and most importantly, pricing. We have made this choice easy for you. Here are our recommended cheap Wildcard SSL sellers based on the overall criteria.
Comodo SSL Store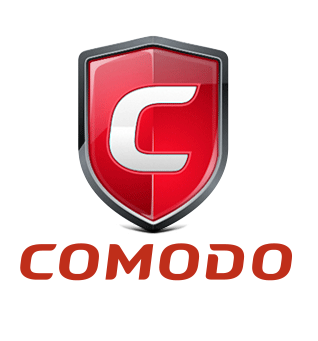 Comodo SSL Store is one of the most widely recognized names in the SSL industry today. They are the platinum partner of the world's largest certificate authority, Comodo. Therefore, the certificates available on their website are exactly the same as the ones on the official website of Comodo. Comodo SSL Store offers an extraordinary price match guarantee under which you can get an additional discount if you find the same certificate at cheaper rates somewhere else. Charities such as Abilities Foundation, Pinellas Homeless, Northeast Exchange Club (Rib Fest), Society of St. Vincent de Paul and Casa receive tremendous support from the Comodo SSL Store.
| | | |
| --- | --- | --- |
| Product Name | Price | Take Action |
| Comodo PositiveSSL Wildcard | $74.17/year | BUY NOW |
| Comodo EssentialSSL Wildcard | $79.17/year | BUY NOW |
| Comodo PremiumSSL Wildcard | $115.82/year | BUY NOW |
| Comodo Wildcard SSL Certificates | $165.67/year | BUY NOW |
| Comodo Positive Multi Domain Wildcard SSL | $165.83/year | BUY NOW |
| Comodo Unified Communications Wildcard | $249.17/year | BUY NOW |
| Comodo Multi-Domain Wildcard SSL | $274.17/year | BUY NOW |
The SSL Store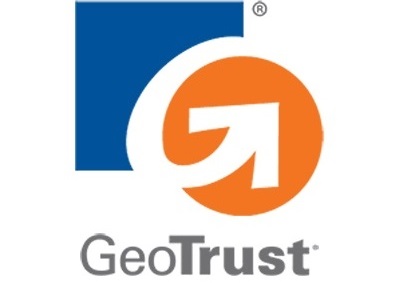 Founded in 2009, The SSL Store has become a leader when it comes to SSL certificates. They are one of the largest Platinum Partners of the world's leading Certification Authorities (CAs), including Symantec, GeoTrust, Thawte, RapidSSL, Certum, and Comodo. Moreover, they were the first company in the world to be the specialized business partner of the most trusted brand, Symantec. Unlike most SSL providers, The SSL Store caters their customers by offering a massive range of products at extraordinary prices.
| | | |
| --- | --- | --- |
| Product Name | Price | Take Action |
| GeoTrust QuickSSL Premium Wildcard | $232.50/year | BUY NOW |
| Thawte SSL123 Wildcard | $249.17/year | BUY NOW |
| Thawte Wildcard SSL | $332.50/year | BUY NOW |
| GeoTrust True BusinessID Wildcard | $366.33/year | BUY NOW |
| Thawte SSL Web Server Multi-Domain Wildcard | $394.80/year | BUY NOW |
| GeoTrust True BusinessID Multi-Domain Wildcard | $396.74/year | BUY NOW |
| Symantec Secure Site Wildcard | $1,582.67/year | BUY NOW |
RapidSSLonline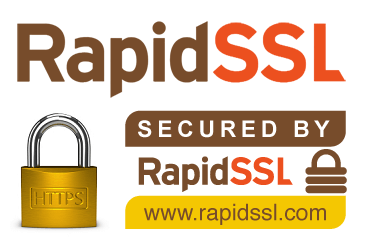 RapidSSLonline is perhaps one of the oldest and the most trusted names in the SSL world. Acting as the platinum partner of GeoTrust, RapidSSLonline has acquired the trust and confidence of hundreds of thousands of users globally. They have a good variety of products having SSL certificates of four of the most trusted certificate authorities at their disposal. As the name suggests, you can install SSL certificates rapidly as they offer Single-Root certificate installations rather than Chained-Root installation.
| | | |
| --- | --- | --- |
| Product Name | Price | Take Action |
| RapidSSL Wildcard Certificate | $124.00/year | BUY NOW |
Namecheap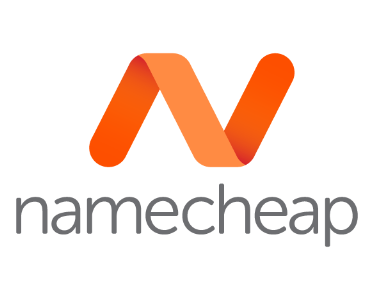 Namecheap has been in the online business since 2000. Although their primary business was and still is Web-hosting, they have made a name for themselves in the SSL market as well. They claim to have around 3 million customers and more than 7 million domains under management. They are based out of California, USA. They offer SSL certificates of Comodo only.
| | | |
| --- | --- | --- |
| Product Name | Price | Take Action |
| Comodo Positive SSL Wildcard | $94.00/year | BUY NOW |
GoDaddy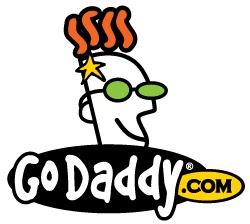 Surprise, surprise!! You would be astonished to know that world's largest domain registrar, GoDaddy has a market share of 11% in the global SSL industry. They are popular for their Wildcard SSL certificates because of its super-affordable price tag. You can get an additional discount by using the promo codes that they publish on regular basis on their site.
| | | |
| --- | --- | --- |
| Product Name | Price | Take Action |
| Godaddy wildcard SSL | $269.99/year | BUY NOW |
SSL.com
SSL.com is one of the oldest members of this group. They were founded a long way back in 2002. Their certificates are embraced in more than 120 countries. They offer e a wide range of digital certificates which includes SSL/TLS server certificates, code signing, document signing, and S/MIME email certificates. They also act as an associate member of CA/B forum. They don't sell SSL certificates of other CA's as they are a CA themselves.
| | | |
| --- | --- | --- |
| Product Name | Price | Take Action |
| SSL.com Wildcard SSL | $299/year | BUY NOW |
GlobalSign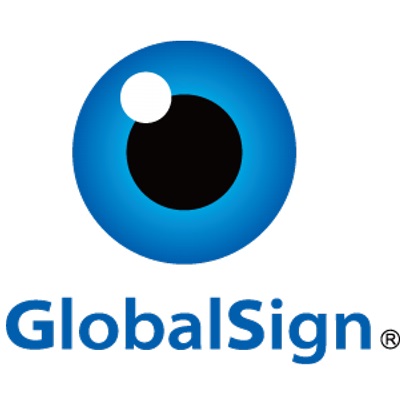 GlobalSign is Belgium-based certificate authority (CA), founded in 1996. There is a long list of services which GlobalSign provides. They offer Identity and Access Management services along with SSL certificates. They have a big catalog of SSL products which includes DV, OV, EV, Multi-Domain etc.
| | | |
| --- | --- | --- |
| Product Name | Price | Take Action |
| Alpha Wildcard SSL | $159/year | BUY NOW |
| GlobalSign Domain SSL Wildcard | $469/year | BUY NOW |
| GlobalSign Organization SSL Wildcard | $499/year | BUY NOW |
DigiCert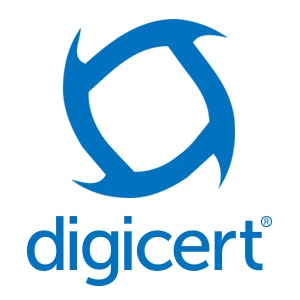 Frustrated by the annoying and time-consuming process of SSL certificate issuance, the founders of DigiCert decided to start selling SSL certificates back in 2003. They proudly proclaim themselves to be one of the fastest-growing cybersecurity company in the world. They assist their customers with the award-winning 5-star rated 24/7 support.
| | | |
| --- | --- | --- |
| Product Name | Price | Take Action |
| DigiCert Wildcard SSL | $565/year | BUY NOW |
Entrust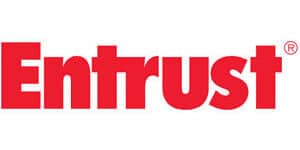 It has been almost two decades since Entrust has been in the playing field of online security. They claim to be offering security solutions to more than 5000 organizations of more than 85 countries. Acting as the CA itself, they furnish their customers by giving a wide range of SSL products.
| | | |
| --- | --- | --- |
| Product Name | Price | Take Action |
| Entrust Wildcard SSL | $1155/year | BUY NOW |
Note: AboutSSL has created the above-mentioned list of cheap Wildcard SSL certificate providers which only for the information purpose. Mind that, AboutSSL is not answerable in case of any unfortunate event. Also keep in mind that, the prices may differ as the SSL certificate sellers keep changing it from time to time.