The year 2020
has seen a huge increase in the number of
employees working remotely
, as a result of the social distancing restrictions that have left millions unable to leave their homes. We cannot be exactly sure of how long these measures will be in place but even when the restrictions are eased, it is likely that working from home will remain a popular option. This puts a much greater emphasis on organizations to provide this possibility to their employees. In many cases, the changed mode of work is not difficult to manage, but security is a greater challenge. Many types of cybercrime have actually increased in the
COVID-19 period
, which means businesses that grant remote access will need to be warier of the threats posed by remote network access.
The approach to security should always begin with the
cyber threats
that an organization is facing. It is fairly safe to assume that you will be subject to hostile threats, and these can come from different directions. According to figures from the University of Maryland,
cyberattacks occur every 39 seconds
, totaling an average of
2,244 incidents in one day
. Common methods for hackers to gain access to a network is through phishing attacks that have increased since the coronavirus pandemic. Another threat is the
Distributed Denial of Service (DDOS).
Devise a remote access security policy
In order to minimize risks and provide guidance for employees and vendors working remotely, a comprehensive security policy for remote access will need to be in place. This will involve the best practices for connecting to the corporate network and standard operating procedures in the event of a network breach. It will also make clear the device requirements for connecting to the network and how bad practices will be countered. An effective security policy can be based on a thorough risk assessment, and it should be made clear to all employees.
1. Remote Access Server (RAS)
This method of VPN remote access is the most basic and it is also known as Virtual Private Dial-up Network (VPDN). RAS VPNs are suitable for small businesses with a fewer number of employees. This type of connection consists of software installed on a particular device and a dedicated or shared RAS server for the authentication of user credentials. The software can be a part of the operating system and it will need to create a connection to the RAS as well as the encryption of data.
2. Secure Sockets Layer (SSL)
SSL VPNs
provide access through a normal browser and they do not require any other special software. This offers much more convenience to corporations around the world.
SSL connections operate at the application layer, and the VPN gateways are behind perimeter firewalls, with access that can be applied to specific applications. This means remote employees are only able to gain access to applications that they need to use for their work, rather than access to the entire network. For many organisations this is an extra advantage of SSL VPNs, as it offers a chance to control access and reduce the potential risks.
3. Internet Protocol Security (IPSec)
IPSec
protects the flow of data between hosts and security gateways through the use of cryptographic keys. It uses a method of encryption and IP packet authentication. It operates at the network layer of the
Open System Interconnection (OSI)
model, which allows it to protect data transmission.
The VPN gateway is at the network perimeter where the firewall is also positioned. The remote user has access to the whole network, but client software must be installed. Employees will only be able to use one authorized device, and security will need to be enforced with clear endpoint security policies.
Enforce multi-factor authentication (MFA)
The Verizon Data Breach Investigation Report
has shown that 76 percent of attacks on networks are the result of
weak or stolen passwords
. This can be caused by employees or third-party vendors using passwords that are easy to guess or not sufficiently complex and through sharing passwords between employees. Passwords also need to be frequently changed to minimize the risk of them falling into the wrong hands.
Remote access to a network should make multi-factor authentication mandatory or at least two-factor authentication. MFA solutions require users to prove additional security measures every time they log in. This could include fingerprint or iris biometrics, RFID cards, or smart cards.
Audit your third-party vendors
Insider threats are increasing and now they cause as many as 34 percent of all security breaches. This includes third-party vendors and as many as
59 percent of organizations surveyed
in the recent research were found to have been subject to a breach caused by a third-party vendor. In many cases, these breaches are through neglect or bad practices, rather than malicious intent.
The access that is given to contractors must be carefully reviewed and monitored, regardless of how much trust there is in the relationship. The security standards of vendors must be assessed on a continual basis, they should be granted no more access than is essential to their tasks and they must always meet your own security standards.
Use the principle of least privilege
The principle of least privilege (PoLP)
is the approach to security in a computing environment that limits access to the minimal information and resources that are needed for a certain purpose. This means users, accounts, and processes are restricted from having enterprise-wide access and are only granted the access that they immediately require.
For this implementation of PoLP, a hierarchy of privileges is used, from the least to most privileged. The principle results in an improved level of IT security, as well as better system stability. It is also relatively easy to deploy across an IT environment.
In these difficult times, providing remote access is absolutely essential for businesses that are trying to keep things running while many parts of the world have locked down. There are already numerous challenges that we must all contend with, but we cannot allow ourselves to overlook the importance of cybersecurity. Just one damaging cyberattack could be enough to close a business for good.

Comodo PositiveSSL Multi-Domain
$17.54 – 2 SAN Included
Vendor Price: $41.73
Coupon Code: ASCSCPMD4
About Zak Gottlieb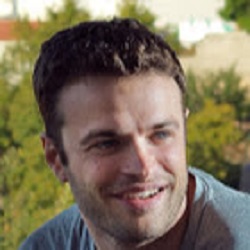 Zak Gottlieb is the Business Development Manager for Computers In The City, a London-based IT support organization focusing on small and medium-sized businesses. Zak is distinguished by his passion for business, his focus on collaborative team-building, and his commitment to excellence.
See Author's Website