Malware is malicious software that can attack you from several different directions. Not only can it restrict access to your files, but it can also encrypt them forever unless you pay the author of the program a "ransom" to unlock it which is also called a ransomware attack.
It is not unusual for your files to be hidden instead of encrypted since the average computer user doesn't entirely understand the difference. If you encounter an attack from CryptoLocker or a similar ransomware malware attack, restoration may not be possible.
That is why being prepared for an attack is your best solution to guard against data loss.


How to Prevent Malware Attack and Data Loss
You can stop most malware attacks before they start by following some healthy computing habits.
Always update your plugins, browsers, and operating system to its latest version.
Enable click-to-play plugins to avoid problems with exploit kids.
Remove all of the legacy programs that you do not use on your computer.
Pay attention to the emails you receive to ensure any files or links are authentic.
Never call a toll-free number from a browser pop-up.
Ignore anyone who says they need to verify your password or identification.
Use strong passwords, and then keep an offline log of them in a safe spot.
Always browse the Internet using a secure connection.
Log out of every website when you are using a public computer.
Once you implement these safe practices, you will want to begin layering your security to prevent a malware attack from happening. That means you will want to have a firewall in place, use anti-malware detection, and use anti-virus technologies. Anti-ransomware and anti-exploit options are essential to have today too.
Malware attackers are more sophisticated than ever before. These steps will block most, if not all, of the bad guys from gaining access to your data.
Best Ways to Recover Data from Malware Infected PC
Even users who take every precaution can encounter malware on their system. The state of your data will depend on the nature of the problem which is present on the computer.
Your first step to recovery is to research everything you can about the malicious program that infected your computer. If you are unsure of what is name happens to be, then you can look for key phrases in a ransom message or other data points that display on your system.
You might discover specific instructions to follow that can purge the problem from your computer immediately.
If you cannot find any practical advice about what to do, then boot your computer in safe mode. Then tell your system to display all of your hidden files. You might see some (or all) that the malware says is inaccessible. Open them to see if they are working.
Should the files be encrypted, a simple backup solution that you use every day allows you to avoid paying a high price to unlock everything.
Preventing Malware Attacks in the Future
Knowing how to prevent malware from gaining an advantage will help you to maintain the integrity of your data. Most people run an anti-malware program to stop an attack before it starts.
You might think that two programs are better than using just one but doubling up on your anti-malware software will usually cancel out any benefits to leave your system exposed. Rather than this, it is better to use an option that provides free or low-cost updates to ensure you always have the latest definitions available for use.
Additionally, it is helpful to scan all of the files on your computer at least once every three months to identify potential issues. Since this can be a lengthy process, running it at night while you sleep can be a timesaver. If you share USB flash drives with others frequently, you might want to run a scan monthly – or even weekly.
There were over 180 million ransomware attacks in 2018. The concept is rather simple, with the malware attacker generating a key pair and placing the corresponding public key in the software. Once it finds its way to a victim's device, it will generate a random symmetric key to encrypt files. Then the attacker can decipher the key using their private one to remove the block.
Most attacks use a Trojan to enter a system, such as an embedded link in phishing or a network service vulnerability.
Payment is almost always to the goal of ransomware. If you decide to fork over the money, there is no guarantee that encryption removal will occur.
This Shamoon malware analysis provides more details about how it works and overall target selection.
Recovering Files After Ransomware Attack
Most files are immediately recoverable if you can remove the ransomware from your computer. This process works if you have a backup available, so take the time to make one today, if you have not already done so.
Then reboot your computer to safe mode. Choose the troubleshooting option from your list of menu items. Then work your way through the advanced options to your startup settings, then restart your computer.
With a Windows PC, this will place your computer into selective boot mode. You will receive a list of options with your function keys. Use the safe mode command.
Now install anti-malware software. Make sure that the option you choose can remove the ransomware problem you have. Then scan the system to detect and remove the issue.
A reboot is usually necessary at this point. Continue to stay in safe mode. Conduct another scan of all drives to see if something is lurking. Then you're ready to restore the computer to its previous state.
A Final Thought on File Restoration
There are times when you can restore your computer from a malware attack, but you may be unable to access your files immediately. You can manage this outcome with a free file recovery software tool.
Once you can get out of safe mode, install your preferred file recovery software program. Then scan your system to locate any files that are hidden or "missing" from your HDD, SSD, or external drives. If you finish this task without further activity, then you will reduce the risk of unintentionally overwriting a critical file.
Malware can be dangerous, but it only succeeds consistently if we allow them to do so. Follow these steps to prevent an attack, manage one, and then recover quickly so that your file access restrictions are minimal.
About Arthur Cole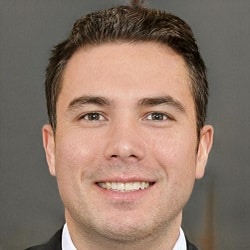 Arthur is a former data recovery specialist. Currently, he writes for several data recovery websites like Disk Drill. He creates visual guides to help people address their data loss events across various devices and operating systems.