So, you have seen the bright future of online entrepreneurship. For sure, you now have an idea about having a website and growing your network using various digital marketing channels. However, there are other important things you need to have in check before proceeding to other tasks.
Running an online business can be a profitable venture, while this business setup gives you many advantages, such as cutting down overhead costs, wider market opportunities, and more accessibility. But there are also risks imposed for this venture, especially if the website is your primary channel.
Launching a website is a good way to jumpstart your online business. Once the web designing and other functionalities are all set, your next step is to ensure everything is secured.
Today, many online businesses are struggling with domain hacking. There are cases where cybercriminals or hackers can use your server as part of a botnet. They can even attack you with fatal ransomware or mine for Bitcoins.

Domain Hijacking: What Is it & How Does It Happens
As the name implies, this attack refers to the domain getting stolen. There are several ways attackers can do to gain access to your domain's account details. For example, they can breach your network by sending malicious malware or viruses and phishing.
Once your device gets infected, attackers can have full control over domain-based functions. For example, changing DNS name servers, reconfiguring a new domain status, and even transferring administrative details of the domain. Ultimately, taking control of all the technical aspects of your website.
Moreover, domain hijacking can become a big problem for your business. It can cost your entire company if you fail to regain domain ownership in time. In case the attackers transferred access to another registrar, recovering your domain gets even more complicated.
To prevent your domain from being hijacked, here are some ways you can use:
1. Go for Reputable Domain Registrar Company
Hundreds of domain registrars are available. Some even offer cheaper rates. But be sure you're opting for reliable services. Before deciding, explore the advanced and extra features they offer. Some of the key features you should have in check are data management, technical support, and two-factor authentication.
2. Update Your Security Software
It's recommended to keep your website virus and malware scanner updated, as it's one of the efficient ways to secure not only your website but also helps in preventing any loopholes from your main website's network.
3. Enable Two-Factor Authentication Option
Two-factor authentication is one of the key features you must opt to prevent domain hacking. Make sure it's enabled across your online accounts, including your domain name registration, and the domain locations.
Also, activating a two-factor authentication feature works like a secondary firewall in case the attacker cracks your password from another device. It should give you more time to track the hacker and resolve the issue in no time.
4. Lock Your Domain Regularly
Domain locking has been around the Internet for many decades. It's one of the oldest ways to prevent hacking. With this option, you can avoid unauthorized domain names to make any transfers to another registrar.
5. Secure Data or File Sharing With SSH/SHTP
It's one of the common ways how attackers can breach your network. Secure your file-sharing method using a safety file transfer protocol. Nowadays, many developers use SFTP or Secured Shell when downloading or uploading files from the website.
It's recommended to use a pair of cryptographic keys while setting up your SSH connection between your server and device. It provides more security to both private and public keys stored on your computer.
Also, with the SSH website, you can configure the lock and key options for more authentication processes. Another advantage of having SSH access is that there's no need to login every time you need to connect. Just set up another set of keys to gain access using another device.
6. Take Extra Precautions When Dealing with Error Messages
Many hackers use this method for data breach and domain hacking. Always take necessary precautions when it comes to error messages, especially when it requires you to provide passwords and account details. Never leak any information from suspicious or unknown parties, including API keys and database passwords.
Most of the time, attackers mention certain links to fix the error. These links are where the attacker can use SQL injections, and it can be fatal to both the domain and central network server.
7. Update Your CMS and Other Software
Apart from security software, your CMS and other site plugins should also be up to date. It should be observed whether you're managing your site via WordPress or NPM packages.
For WordPress, make sure to check out the latest version of themes and plugins. As outdated tools and versions are some of the top reasons, websites get hacked or infected by viruses and malware.
In addition, explore some of the best security site plugins such as Sucuri and Bulletproof. These tools can keep track of your website activities, including hacking attempts.
Keeping your passwords secured is another basic way to secure your domain. However, cracking a site's password can be easy for experienced hackers. For ensuring password strength and uniqueness, you're also suggested to use a password generator tool such as 1Password or LastPass. Both tools offer a free version and can generate more secure passwords for your site.
9. Hide Errors and Unsolicited Messages
Once your website is launched, it's suggested to hide any console or error messages. It's crucial, especially when you're just on the development stage, as your site remains vulnerable to various cyber threats. Be cautious with your site's activities. Sometimes, you might be providing hints about your setup, directories, and other important details to the public.
Also, hide any account information that could be used against you. For WordPress developers, you can change your settings to filter out debug errors and other unwanted messages.
10. Create Backup Solutions for Your Files and Databases
Every seasoned web developer or IT professional knows how
important it is to have backup solutions
. You should implement a regular data backup routine so you can easily retrieve any lost or stolen database and information.
Typically, your web host should include a backup feature. Their IT team should manage an archive for all your databases. Alsome hosts can only store databases for a certain amount of time, this should be enough to retrieve valuable content of your website as long as you're doing regular backups.
For WordPress developers, there are available backup plugins you can install. Experts recommend BackupBuddy and UndraftPlust since they are easier to use compared to other WordPress tools. You can set the backup schedule, and even manage your data storage more efficiently using mobile devices.
Other reliable backup storage solutions you can explore are Dropbox, Amazon S3, and cloud storage tools. Some developers also have personal backups using their servers.
These are some of the steps you can take to secure your website domain. Again, always be cautious with your web activities. There's more to web designing and functionality allocation. The most tedious part is maintaining your website and its security.
11. Enable HTTPS Encryption
Enable your website's HTTPS connection by making use of a trusted SSL/TLS Certificate. Securing your website with SSL Certificate is vital as it helps to encrypt all your communications made between a client and a server. So, no one can figure out what data is being transferred.
These are some of the steps you can take to secure your website domain. Again, always be cautious with your web activities. There's more to web designing and functionality allocation. The most tedious part is maintaining your website and its security.

Comodo PositiveSSL Multi-Domain
$17.54 – 2 SAN Included
Vendor Price: $41.73
Coupon Code: ASCSCPMD4
About John Ocampos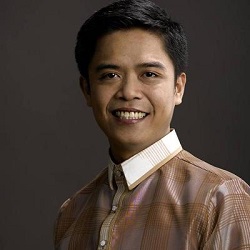 John is a Baritone Opera Singer by profession and a member of the Philippine Tenors. Loves to do Digital Marketing. He is the CEO of Mega Media Internet Advertising and an SEO manager of Softvire Australia – Australia's top software ecommerce company.
See Author's Website