Big manufacturing companies who manufacture heavy machinery or other costly items need raw material, spare parts and more to complete their manufacturing tasks. Only a handful of big businesses runs independently. Otherwise the majority of big business are standing because of the support they get from many other small businesses. Additionally, these small business are not limited to some nearby location to sell their items. They are dealing all around the globe.
In such type of situation, the support of online payment is amazing. Because of the support of online payments, the small businessman does not have to face the clearing delay issues due to bank holidays, signature miss match, cheque bounce and more. So, the small businessman can easily use this smooth, fast and transparent way of money transfer to keep them self-engaged in sale, purchase, promotions and more.


But in today's date, also many small traders avoid adopting an online payment method. It is just because of some security reasons. They quite feel afraid from the misuse of their hard-earned money and fraud activities that steals the personal and banking information. Sometimes, customers also refuse to shop from your store just because of the same fear, though some alertness and cautions can resolve these security issues.
However, below are seven useful security tips for securing the small business who accepts online payments:
1. Data Security Services
If you are one of that small business who accepts online payment, then it is advisable to follow the rules of the payment card industry. Moreover, it is not a big issue to handle the rules and terms of payment card industry- data security services. You just need to prepare yourself to undergo an online data security assessment to ensure that your customer's personal data is safe and secured. If you don't have an IT expert in your staff, then it may become difficult for you. But it's recommended to follow the rule not only for your business security but also for your valuable customer's security. An annual headache of online data security assessment is far better than the headache of fraud. This way, you can convince your clients that they are paying safely and they do not have to worry about any security issues.
Business who accepts payments through debit cards, credit cards, applications or other online modes can rely on these payment methods by following some of the strict security standards. Many times, it is seen that customers are afraid of the misuse of their CVV number while they shop through their credit card. It's reasonable as many fraud cases have been registered in the past where small businesses were held responsible for the cheat. Moreover, the most shocking part is that they were not even involved with that, but their one silly mistake lead towards it, which was storing of sensitive data. So to avoid such scenarios, it is recommended to erase the payment data once the transaction is completed successfully.
3. Safe and Secure Path Selection
These days, various types of money transfer mode are available, which are convenient to use where some of them even provide multiple features. But at the same time, all fund transfer modes are not safe to transact, due to the increasing rate of cybercrime. So, it's recommended to pay attention while selecting the e-commerce platform. Additionally, your processor also matters, so it is advisable to search for the most reliable and approved platform and processor to precede your online transactions.
Comodo Positive SSL Certificate
$7.02
Secure www and non-www domains
Vendor Price: $245.00
No Coupon Code
Comodo Positive Multi Domain SSL
$18.81
Price Included with 2 additional SAN
Vendor Price: $825.00
No Coupon Code
Comodo PositiveSSL EV SSL
$72.18
Secure www and non-www domains
Vendor Price: $6,745.00
No Coupon Code
4. Training on Basic Security Measures
If you, your staff members, or whoever is responsible for handling payments is not trained on the proper use and security measures of payment mode, then be alert. As without any proper security training, you're keeping yourself and your customers under a big risk. Don't forget to first train the respective person about all the handling processes, security measures and more to avoid any type of tricky condition such as data breaches.
Many times, fraud people use a stolen credit card for shopping. Make sure you have a cross verification system. Always ask the client to enter the PIN. Check if the client also gets a transaction confirmation on their register mobile number. Ultimately, these types of verifications will help you understand whether your clients are genuine or not.
These days system update of payment methods is done automatically. If your device asks it to do manually, then don't delay. Always keep an eye about the upcoming updates and always update the system instantly. If you behave lose in that, then the cyber attackers will surely take advantage of your looseness. Behave smartly by keeping your system updated with strong cybersecurity updates.
7. Tokenization and Inscription Support
In case you need to store transaction data for your further reference, then there is another safe idea. Here we have two options one is tokenization in which you can keep data, but it turns into an associated value so that you can use it but can't misuse. Secondly, there is another option for the business accepting online payments that is inscription. In this option, you can store the information but cannot access without a specific key.
Over time, online transactions will be accepted widely, methods and security options will also improve. But for now, with the help of above-mentioned security tips, small businesses can safely accept online payments. It will help you in spreading your business as well as also give assurance that your business and your customers are safe.
About Lucas Ferrer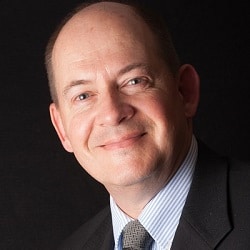 Lucas is a Senior Content Manager at Assuredbridge where he and his co-partner E.R. Hall work on creating an effective and easy to understand information. Connect with them on Assured Bridge.