The biggest threat to businesses these days are cyber-attacks. Almost all information and data are stored on systems, which makes it crucial for any business to keep data secure for protecting their client's information and their company's resources. In the past couple of years, especially in 2017, ransomware and malware attacks made the worst year ever for digital threat.
For a company to be successful, they must have one of the best cybersecurity strategies to protect itself from digital attacks like viruses, malware, and ransomware, as good cybersecurity strategy prevents company's data hardware from such threats.


Here are 10 steps to help you build robust cybersecurity strategies.
Nothing works one way! It is all in a collective effort that success lays. And here, the users involved need to play their parts as effectively as the organization itself does. To ensure that, it is essential to have proper training and awareness sessions held for the staff to educate regarding cyber risk. They should be taught and told how they can work closely within the organization and what is exactly expected out of them in terms of keeping the data and information secured.
For keeping an organization secure from cyber-attacks, the team needs to be aggressive in their job — this attitude of theirs will help them stay alert and stop any threat before it does any damage.
For a secure cybersecurity system, a company needs to make its outcome trustworthy and productive, for that they need to identify problems and give immediate solutions for them.
3. Develop a Cross-Functional Cybersecurity Team
To keep yourself protected from cyber-crime, your company needs to have a cybersecurity team of professionals excelling in different departments of IT. You need experts who have knowledge about software and network security, who are aware of insider threats and know how to process control. Your cybersecurity strategy should be designed and carried out by experts of the field that is how you can guarantee that your company will be protected by a cross-functional professional team.
To prevent cyber-attacks, one needs to stay alert. Build a strong baseline — this gives you an idea of where to start from and what may help in the long run. For a strong baseline, your organization needs to have network traffic, and advanced hardware and software.
Moreover, before you start working on your baseline, ask yourself these questions:
Who is trying to access the physical facilities, internal resources, external resources, and online resources of your company?
What methods are they using to communicate with you?
Where are they accessing your resources?
To keep your company safe from any threats and attacks, the team needs to take action quickly and effectively. By this we mean, if your employees are fast enough to identify a problem and come up with a solution, then this gives you a better chance to secure your system. Begin with setting a goal, and then breaking it into small milestones, this helps you reach towards your end goal, step by step and quickly.
The cyber attackers are quick and they don't waste a second to figure out ways to breach a system, so if your defense team is also quick, they can encounter the attackers on every step.
6. Implement an Industrial Control System
An Industrial Control System, also known as ICS, is a way of how you can assimilate different hardware and software components of your system. The ICS systems give you the leverage of monitoring and controlling all features of your network, such as distributed control system, supervisory control and data acquisition, intelligent electronic devices, and remote terminal units, all from one place. It keeps you constantly aware of any changes made in outside sources or any breach attempts.
7. Conduct Frequent Tests and Reviews
For a strong cybersecurity system, it is essential for you to test it regularly. Conduct frequent tests and reviews to help you figure out problems or weaknesses of cybersecurity, so that you can solve them before any damage occurs. For this, there are several independent programs that you can use, but we recommend having an IT team that manages these issues and run advanced diagnostics when necessary.
8. Maintain an OT-Environment Inventory
Operations Technology knows as OT, refers to systems that are enforced to monitor the Industrial Control System of the company. By keeping an inventory, you can maintain these operations regularly and it also helps you to stay on top of any changes made, that can have any effect on your security system.
9. Implement Protective Monitoring
Protective Monitoring is crucial to building a strong cybersecurity system. In most cases, the most harmful cybersecurity threats come from within the company. This is why protective monitoring is so important. So, through this, your IT team monitors the risks that come from those that already have access to your system from inside. In addition to this, it helps identify where the problems may arise in the coming future. All this information helps make your system secure and lowers the risk of threats.
The truth is, not every cyber-attack can be avoided, this does not mean that a strong system does nothing, it saves you from huge damages, but you need to be prepared for minor attacks. For this, it is better to keep your data secure by having backups, this way even if you face a small cyber-attack, you will still have your data with you, stored somewhere in the back safely. Staying prepared and creating backups help keep your client's information and your resources secure.
These are some very important steps that have proven to be useful in building a strong cybersecurity strategy which can be helpful for your company.
About Emma Megan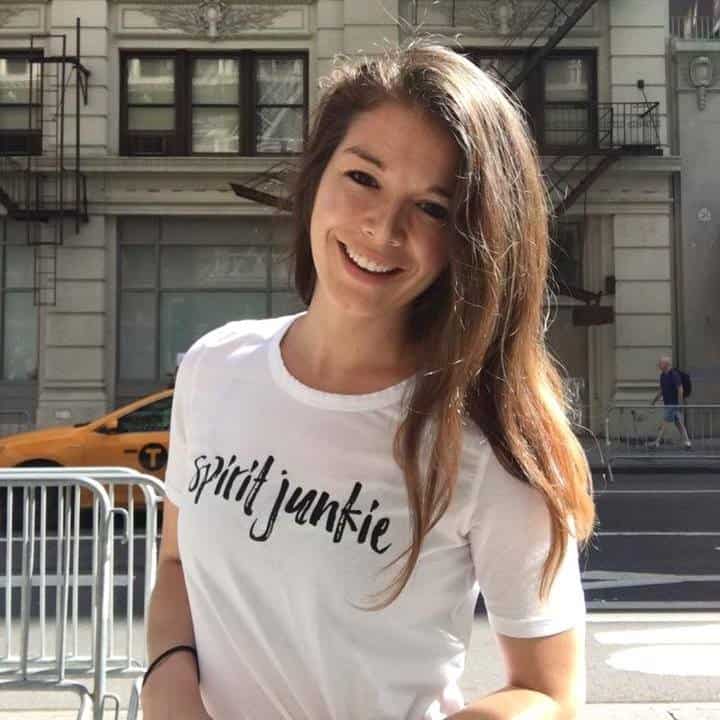 Emma Megan is a passionate tech blogger at Mars Technology, a Virginia based Data Security and Cyber security Company. She is passionate about technology and loves to analyze the tech industry in her spare time and stay in touch with the latest happenings.