There is no scarcity of e-commerce platforms nowadays, but many businesses rely on Magento e-commerce to manage their online business. If you are thinking about what is Magento, then you should know that it is one of the biggest e-commerce platforms that has reshaped the e-commerce industry with continually changing needs and situations. In this article, we will discuss why Magento is the most secure e-commerce platform, and if you are looking for the same, please go through the article.


1. Magento Is Open Source
An effective e-commerce platform can bring positive outcome into your business, and as leading e-commerce, Magento gives convenience to the users. If you are wondering about which e-commerce platform will be better for your business, we must tell the readers Magento will prove one of the best solutions, and it is entirely free.
Additionally, you can see many other open source platforms like Zen Cart, OpenCart, OsCommerce, WordPress. However, the exclusive features and search engine friendly behavior has made Magento platform quite popular compared to others. By using Magento for online business, one can enjoy the flexibility when managing different operations, look and the features of the website along with extensive support network.
Unlike other open source platforms, Magento is designed to build an eCommerce store, and all the features are straightforward to use. The Magento 2 theme development is designed to get the attention of the potential buyers on the internet, and it can even boost the new startup within a few days.
Many people question about its features, and they often ask what has made it so unique. If you are also one of those, let's see here are some of the features like ease of inventory management, simple to use dashboard, exclusive cross and up-selling provisions features, product bundling, customer segmentation and other customization features.
If you are one of those who run an online business, then it's quite sure that you might have to maintain hundreds of pages daily. Moreover, SEO plays a vital role in the online store. It can even be the biggest concern for you on how to manage SEO while keeping hundreds of pages at the same time.
To all these types of questions, Magento is an answer. It is designed in a way that won't let you lag due to SEO work. There are numerous features like meta-tags, sitemaps, layered navigation through which one can optimize their website for search engines. Also, third-party extensions can help you to get exclusive functionality that can prove beneficial to improve the performance of your website in an effective way.
4. Scalable Solutions with The Highest Flexibility
The Internet has affected the traditional business scenario with its vast reach. Conventional business owners have adopted numerous things to survive amidst the ever-changing situation of the business.
If you are one of those who is looking for the e-commerce platform for your business, Magento e-commerce solutions can prove beneficial for you. It assures scalable solutions with the highest flexibility that makes it truly different. Suppose you get a plan and then tend to get another strategy to boost your online business. You can quickly get in touch with the support team, and the experts will help you to change the same.
5. Vast Community and Different Versions
Magento e-commerce platform is recognized as one of the best e-commerce platforms is not by chance, there are some reasons behind it, like, a large number of satisfied users and a large group of developers community who has made a genuine effort compared to other open source e-commerce platforms. The best thing about Magento is that it is updated regularly and if there's an error, it is fixed immediately. Also, a large group of developers has even made the troubleshooting easy.
Apart from this, Magento has three different versions, and among them, community edition is the most popular edition to date. Another, Enterprises edition and Magento Go comprises higher security, and it is paid.
The speed of a website is vital in online business, and most of the business owners wish to see their websites being loaded within just 2 seconds. In general, visitors tend to spend only a few seconds on one page, and then they jump on to another.
A slow website can negatively affect the online business, and hence, everyone looks out for the fastest e-commerce solution. To solve this type of issue, the Magento Platform aims to provide the quickest service by retrieving the data from various databases, and it takes about a few milliseconds to load the website. The loading speed and processing plays a vital role in e-commerce, and the swiftness of Magento has made it quite popular.
The emergence of the smartphone in the mass market has affected the e-commerce, and previous reports have shown a large portion of the traffic is being generated from the mobile device. In case you are willing to improve your e-commerce website, it is essential to make it mobile friendly.
Lastly, if you're thinking about getting services from the leading e-commerce platforms, Magento's HTML5 makes it efficient for mobiles. Magento features image scaling for different screen resolution, drag and drop features and many more that makes it quite unique.
These are some of the most common reasons why Magento is considered to be the safest option for an e-commerce website, and there are some other advantages as well. Magento gives you hosting freedom and the highest level of flexibility that you can't find anywhere else, and this is why it is the most secure e-commerce platform for a website.
About Manan Ghadawala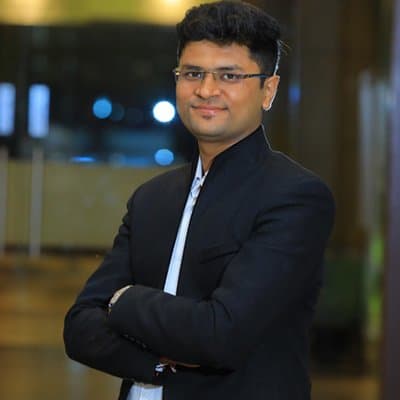 Manan Ghadawala is the founder of 21Twelve Interactive, which is one of the best mobile app development company in India and the USA. He is an idealistic leader with a lively management style and thrives, raising the company's growth with his talents. He is an astounding business professional with astonishing knowledge and applies artful tactics to reach those imaginary skies for his clients.