Fully Verified Symantec SSL Reviews from Existing Customers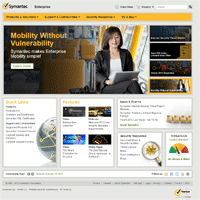 Symantec™ established in 1983, and it has celebrated 33rd anniversary in this year, and it has become the most successful brand in digital security industry. In year 2010, Symantec™ completed the acquisition with VeriSign and owns their SSL Certificate industries. Symantec™ is one of the world's leading SSL and Web Security solution providers. A Group of Certificate Authorities (CA's) such as GeoTrust and Thawte are a part of Symantec Corporation and they are also dedicate firms to offer SSL Certificates.
Since 2010, Symantec™ has offered Organization Validation (OV) and Extended Validation (EV) SSL Certificates to millions of users on the Internet. Being top rated and the most trusted Certificate Authority, Symantec™ SSL Certificates comes up with SAN (Multi-Domain security) feature, Wildcard (Sub-domain Security) feature, Vulnerability Assessment and Seal-In-Search feature. Norton Trust seal aka Symantec Safe Site powered with Symantec™ is one the reliable source of online trust.
Symantec SSL Certificate reviews listed below will provide you a better knowledge and sources whether Symantec™ is satisfying their customer's needs or it fails. These reviews are posted and been verified by trusted Symantec™ Customers. You will find Symantec SSL reviews on Various Products, Customer Experience, Support systems, SSL installation, SSL knowledge, etc…
If you want help regarding an SSL certificate selection, then here is an incredible solution for you, and we name it SSL Wizard. It will help you to find the right SSL certificate provider with premium features of SSL security such as Symantec SSL certificates.
If you are an existing Symantec™ customer and wants to share your experience on Symantec SSL Security, please Write a Symantec SSL Certificate Reviews which help others to understand about Symantec stand in SSL industry.
Top websites using Symantec SSL Certificates
Symantec SSL Certificates
Symantec's Average Rating
4.5

out of

5

based on

6

reviews.

Overall rating:
Symantec SSL Certificates Features & Prices
| | | | | | |
| --- | --- | --- | --- | --- | --- |
| SSL Certificate | Validation | Issuance Time | Price/Year | Reviews | Read More |
| Secure Site Pro with EV | Extended | 1-5 Days | $1,049 | 4/5 | Read More |
| Secure Site with EV | Extended | 1-5 Days | $699 | 4/5 | Read More |
| Secure Site Pro | Organization | 1-3 Days | $666 | 5/5 | Read More |
| Secure Site | Organization | 1-3 Days | $274 | 5/5 | Read More |
| Secure Site Wildcard | Organization | 1-3 Days | $1,582.67 | 4.5/5 | Read More |
| Code Signing Certificate | Organization | 1-3 Days | $365.83 | 5/5 | Read More |
| Safe Site | Organiation | 1-3 Days | $221.67 | 4/5 | Read More |
| Secure Site Pro Wildcard | Organization | 1-3 Days | $3,915.83 | 4.5/5 | Read More |
Symantec SSL FAQ
Q1: What kind of Signature Technology Does Symantec SSL Certificates Have?
Symantec is world's leading an SSL Certificate authority, which offers
wide range of SSL
for small, medium and large level organizations. It offers RSA and ECC Certificates algorithm technology to protect website and a digital code signing certificate to secure software, apps and documents.
Q2: Who can buy Symantec EV SSL Certificate?
Symantec
EV certificate
is industry's highest encrypted SSL which is the most trusted as well. All type of major social media platforms, banking sectors, e-commerce stores, government organizations, health care & hospital industry, etc. can buy Symantec's EV SSL Certificate.
Q3: What kind of Premium Security Features Does Symantec SSL Certificates Have?
Symantec SSL comes up with additional security features, which not only creates a secured environment but also protect website from phishing and other cyberattacks.
Vulnerability Assessment (secure website from vulnerability) – This feature will scan website against vulnerability and quickly inform user if it finds any.
Malware Scanner (secure website and visitors from malware) – it enables Norton malware scanner which scan website against malicious finds and malwares and eliminates if it finds any.
Seal-in-Search (enable safe search)– This feature will active green signal and Symantec safe site seal when a user is browsing for your website in search engine.
Q4: How Symantec offers customer satisfaction?
Symantec offers 24×7 customer support via live chat, phone call (toll free) and ticket system. Their team is highly professional and skilled well, they also carry best knowledge of web servers, CMS, and other platforms. Whether its SSL Installation, CSR generation, SSL renew, upgrade, active or de-active SAN certs, reinstall SSL or any other question; Symantec's expert team will always there to help you out.
Q5: How long it will take to get Symantec EV SSL Certificate Issuance?
After purchasing Symantec EV SSL, the customer need to submit business information for verification and one Symantec team completes the verification process, they will issue customer's certificate. The business verification can take up to 7 business days.
Official Contact Information of Symantec
Social Presence of Symantec
Symantec SSL Reviews
4.5

out of

5

based on

6

reviews.
Overall rating: